This is NOT an April Fool Joke.
The month of April I will be giving away a Gees Bend Quilt Kit to one lucky person.  You can see the quilts below.
I wish you would share this with your readers if you have a blog. If you don't that is ok just tell someone.  I would love it if you added me to your blogroll so others will come here to visit.
If you have a blog of your own or web site put it in with your comments so others can go to your site. I love reading what others are doing and making.
I need to know if you are in the USA or what country. I do not care if you live in USA or somewhere else. It is just that I can not send certain things to some countries. You would not want me to get in trouble would you?
GOOD LUCK!
I will be giving away a Gees Bend Quilt Kit. YOUR CHOICE OF ONE BELOW.
Work Clothes by Loretta Pettway Bennett
Loretta Pettway Bennett was born in her grandparents home in 1960 and is the youngest living quilt artist and member of the Quilters of Gees Bend.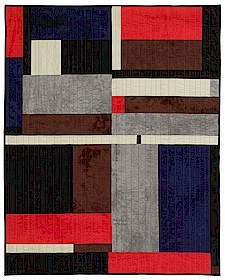 Blocks and Stripes by Loretta Pettway Bennett.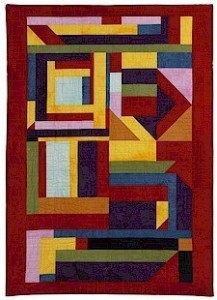 Medallion Variation by Louisiana Pettway Bendolph. Louisian grew up in Gees bend. She started quilting at age 12.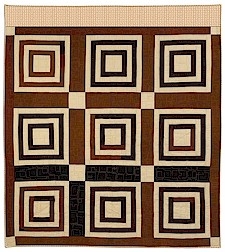 Housetop Nine Block by Annie E. Pettway. Annie is the grandmother of Louisiana Pettway Bendolph.