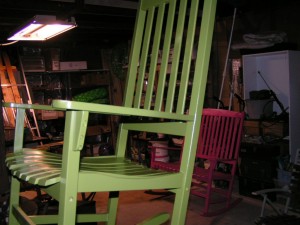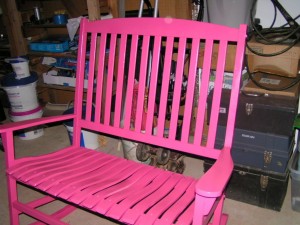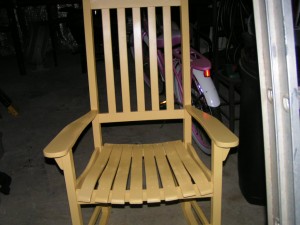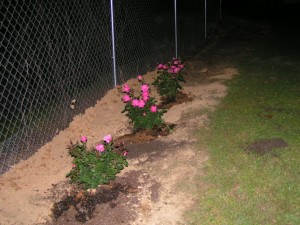 Well as you can see, Gary and I got the three rockers painted and three rose bushes planted and only had three arguments. So yesterday was triple three day!
Today is SEWING ALL DAY TODAY.. We are about to eat breakfast, go out the garage and check the chairs and after Joel Osteen we are going upstairs and create beautiful things. Stayed tuned for what happens today!
Question…. What is a good mulch to use around roses?  These holes were too hard to dig to let these not do well. We had to get the tiller out and I had to stand on it against my husband wishes while he tried to the ground.  We are expecting two days of rain so hopefully by Wednesday I will be able to transplant some Lantana to another site easy since the ground will be softer.