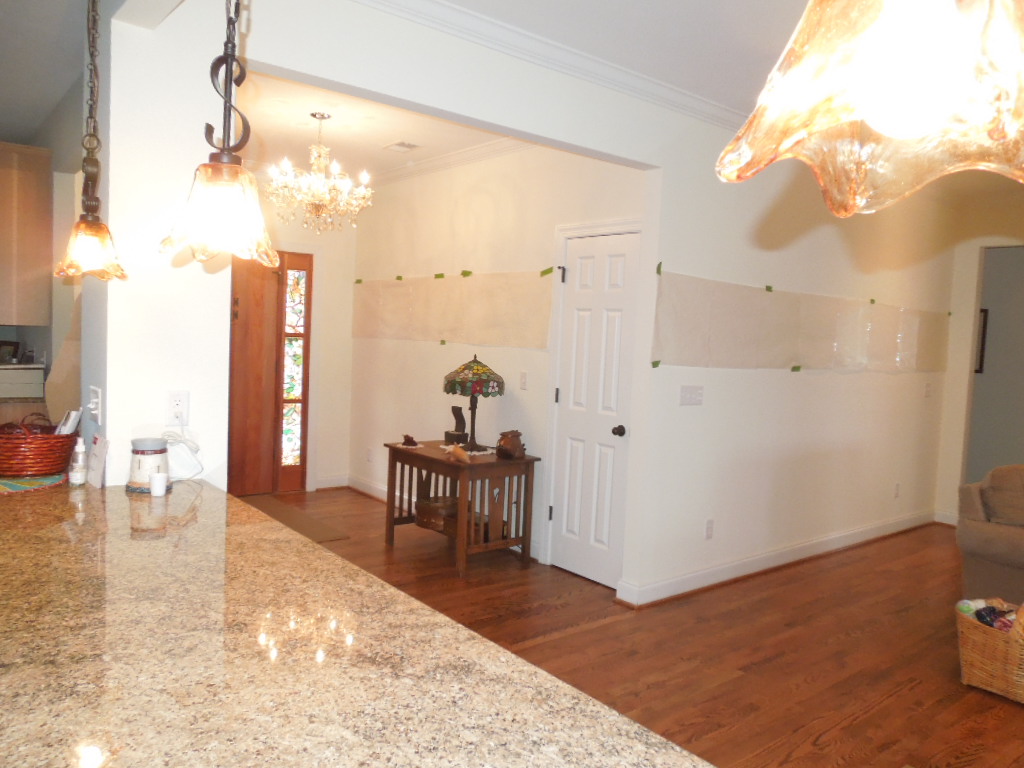 I was blessed to meet someone at a clinic I was taking some vitamin treatments. No I was not sick I was taking them to stay well and not get sick.  This person had the ugly "c" word beat it and it was trying to come back again.
Due to privacy I will not call her name but "B".. Well B was a wonderful lovable person that all who came in contact with her just fell in love with her. I would have my treatments scheduled the same time as hers. It was awesome. She made me so happy.
B passed away not long ago. It left an emptiness to all who loved her.  Well I decided that I was going to do something in memory of her. Wallhanging incorporating a picture of her and some other things that relate to her.
As you can see above the artwork starts at my front door and goes to the hallway.
I wanted to work on it this weekend but I could not. It would just not let me work on it so I said "in due time."  Hopefully tomorrow I will be able to figure out what it is I need to figure out.   I have the whole thing in my brain but as my husband says "you can't go all willie nilly on the project."  So I hope Willie and Nilly understand.. I am going to have to start on the left side and cover inch by inch of the project and not jump around all crazy like.
I hope you all follow this with me and I plan on naming the piece of art work.  I will need help so be thinking of something that I may can use.
I guess right now it will be "Journey of B….."