Nothing like your dear friend handing you a bag and saying "here you quilt this." I can only imagine the look on my face when Agent Wade gave me one of her prized tops to quilt. I figured I'd be banished from the UFO LFALA DIVISION or at least lose my rank!
Did I take the challenge? I sure did. I took the quilt top and backing, came home and loaded it up on Lizzie.  I just finished the top tonight. Agent Wade gave me full permission to just quilt as I felt like it. That is what I like. Those free as a bird quilts. You do whatever makes you feel good.
Here are some pictures. I hope you enjoy them as much as I enjoyed quilting the fan quilt.
Until later,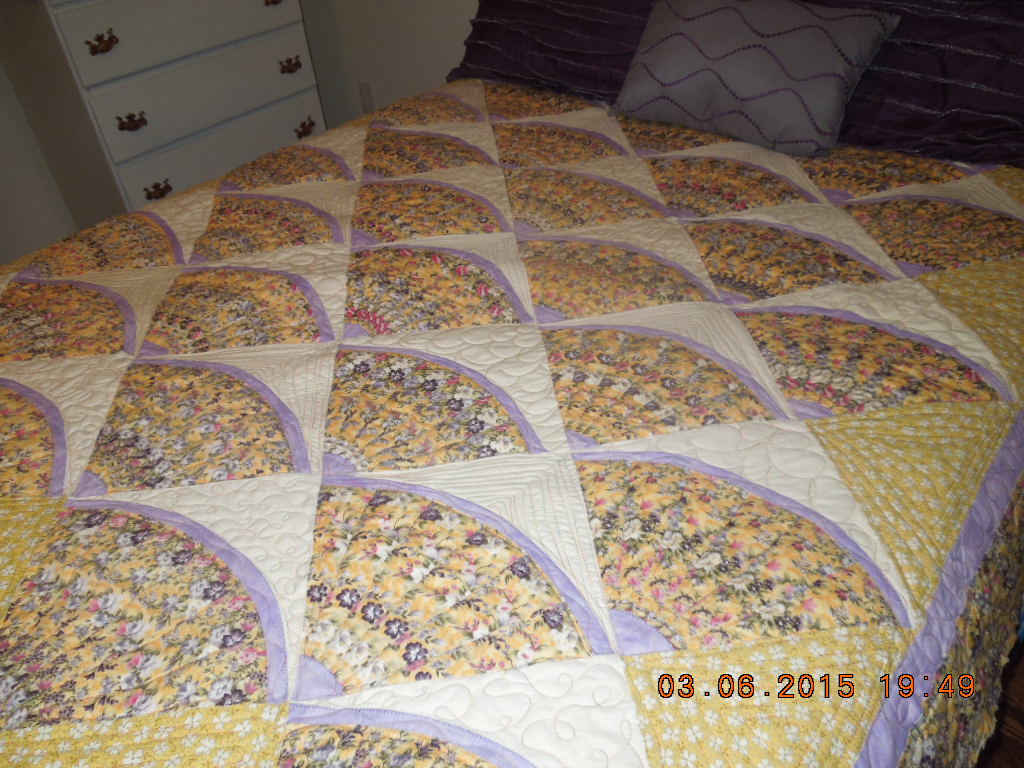 I like the back as well as the front!