First of all thanks to the thousands that have read my blog and continue to read it. I appreciate it. I go daily and look at the total.. A BIG THANK YOU.. I will try to post more. I am truly busy in our life and we are having a wonderful time so I do not get to blog as much as I do. When I do and you read.. That makes me very happy. Now on to the story.
Agent Wade of the LFALA UFO Division decided to eliminate the world of another UFO. She worked on this beautiful quilt today and we totally were satisfied with how it turned out. We started around lunch and ended at ten tonight. It sure was fun and a gorgeous quilt. Linda did a wonderful job.
This is called Stack and Whack. Now Agent Wade will have to explain sometimes how that works. I have not made one ……yet. You see the YET.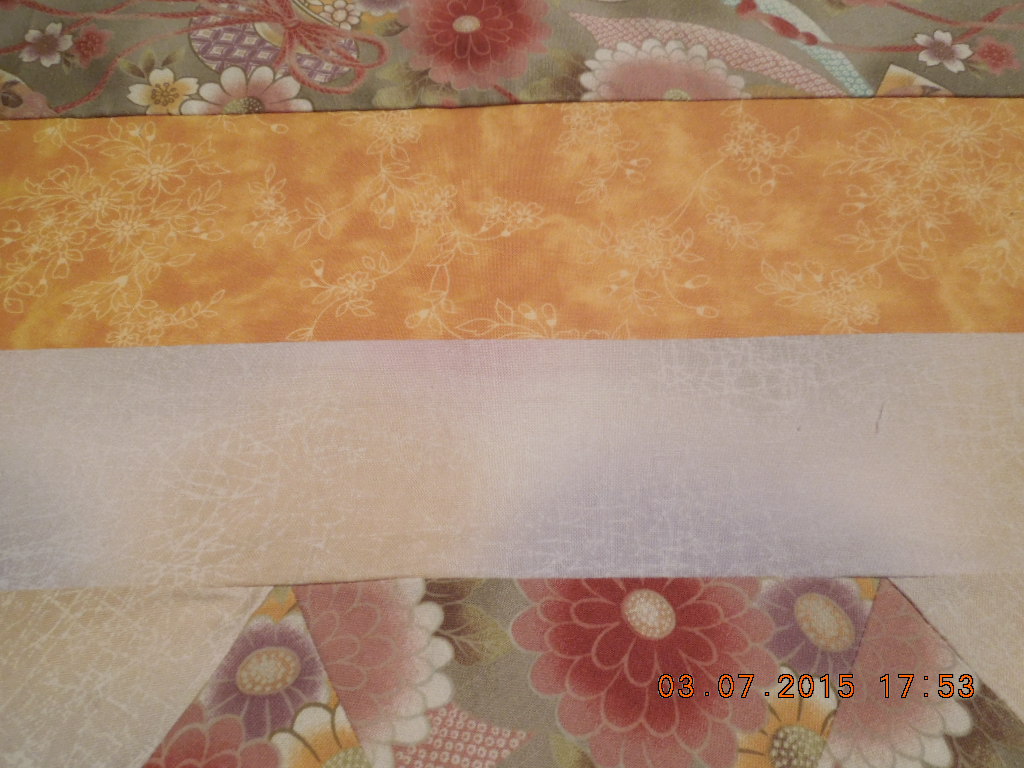 Here are some pictures. I hope you enjoy. It was a wonderful day with a truly friend I am blessed with. Well actually two. Little Precious helped us all day long. He hung in there without fussing.
Ok I worked on this block of the patriotic quilt I am almost finished with. Well I have three sections left to do, then sash it, quilt it, bind it, deliver it.  I'll be done! It is going to a raffle for a good cause. More on that later.

Linda is getting really good on the flowers. 
Linda is making a statement, she decided to add a tree on every one of her quilts. I have a hidden message in mine also. That way if they are every stolen or "misplaced" I can prove they belong to me.
.It sure looks good on the bed.
The back of the quilt.

I like the way if it felt good she did it.
Agent Wade left oh maybe brought ten quilt tops . I have not counted them but close to ten.  I will do some this week and she will be back next Sunday. I look so forward to Sunday's.
Oh I almost forgot. Linda has FIVE of her quilt tops finished in to quilts and I have one PLUS eleven doll quilts. I would say pretty dang good for two "mature aged" women!!!!