HELLO I bet you thought I was giving Eleanor Burns away.. Well that would be a great gift. She is a wonderful adorable person. Very sweet. If are ever anywhere that she is going to be it is worth the wait to see her. Shop in her booth. She always brings great items for sale.  You can see her online at www.quiltinaday.com
I am giving away in August the book by Eleanor Burns titled Easy Strip Tulip.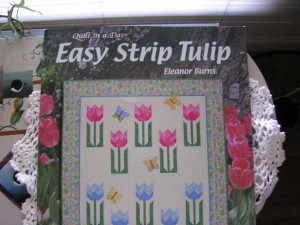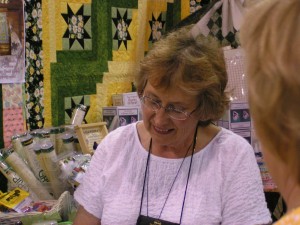 Here is Eleanor autographing the book. This was at the American Quilter's Society Quilt Show in Knoxville, Tn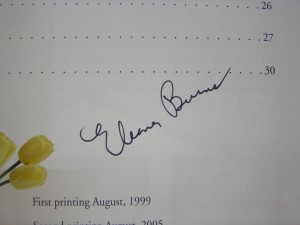 She was gracious enough to autograph it so I could give it away.  Her smile was worth a zillion dollars. Such a beautiful, pleasant person.
If you will please mention this on your blog and add me to your list of blogs you read. I really would appreciate that.
If you have won previously you are eligible to enter this give a way also.  I welcome you.  Just leave a comment below.