I finally mustered up enough energy to get out and about and go to a quilt show. Blount County Quilter's Guild was having their annual quilt show in conjunction with the Covered Bridge Festival.
I truly enjoyed it. There were some really nice quilts and I do not think there is a prettier place in Blount County than Palisades Park.
I hope you enjoy the pictures.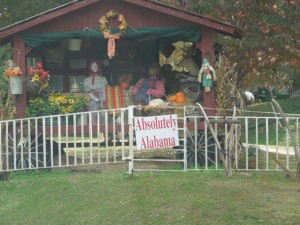 This was on the way to Palisades Park. This house ALWAYS decorates this wagon for every season you can imagine. I have often wished I could see inside the lady's home. I bet it is so adorable. She probably has it decorated so cute.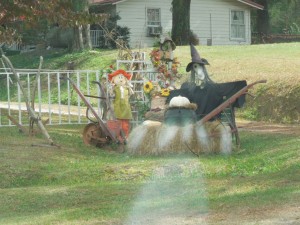 I would love to claim ghost in the picture but I have to be honest. My police radar detector had a reflection and it looks just like something supernatural.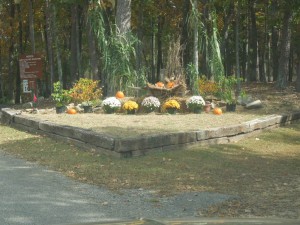 The entrance to the park.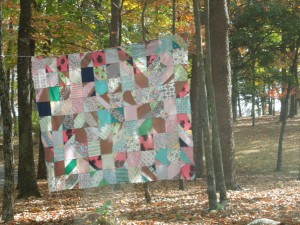 The ladies hung out old quilt tops in the trees. It was so pretty to have them welcome you to the park.
There is a beautiful old cabin on the property.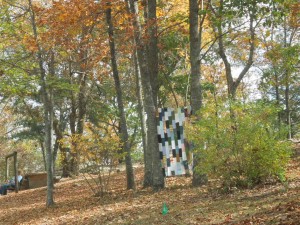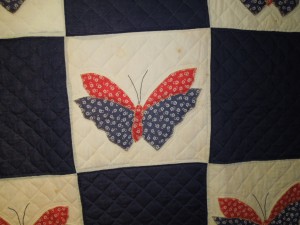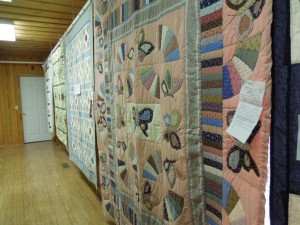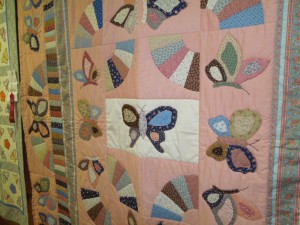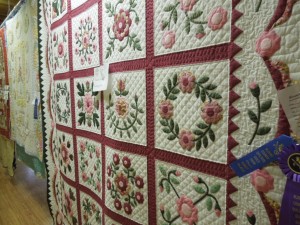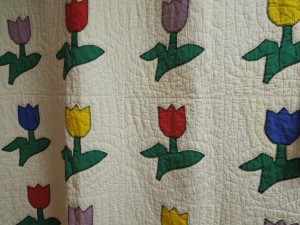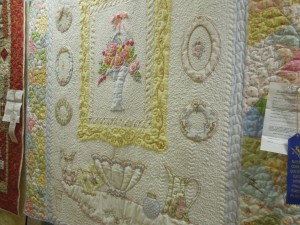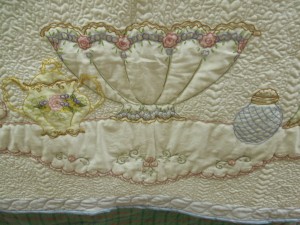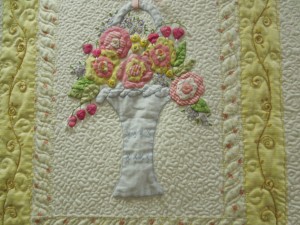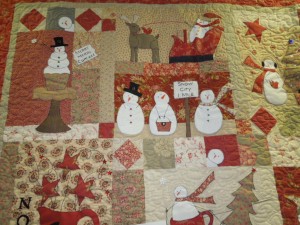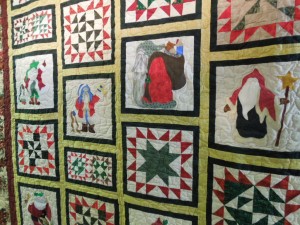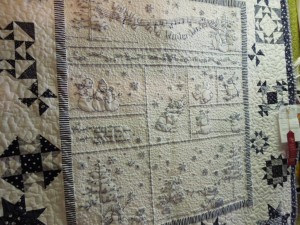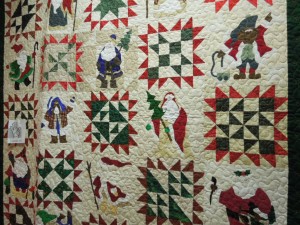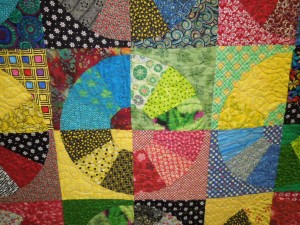 This one was my favorite.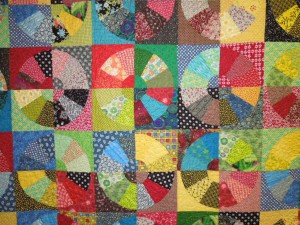 Another view of my favorite.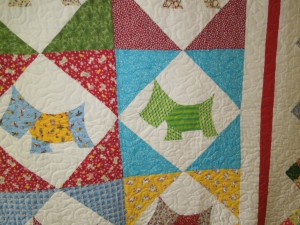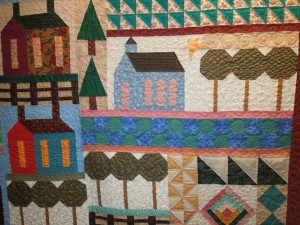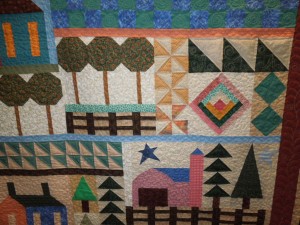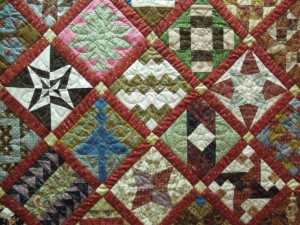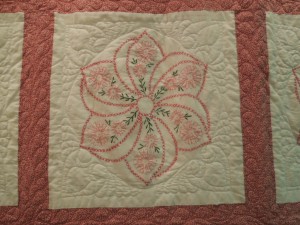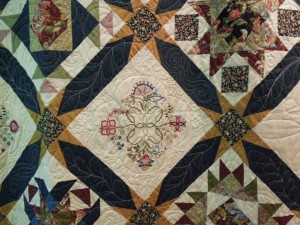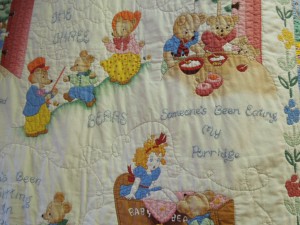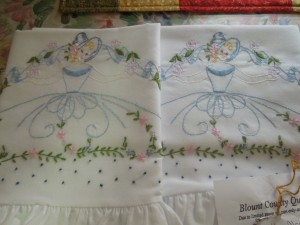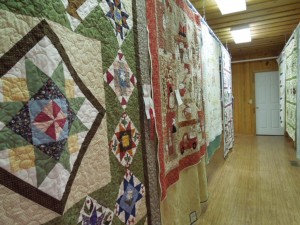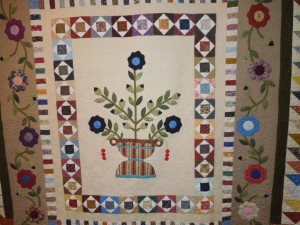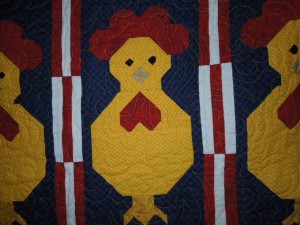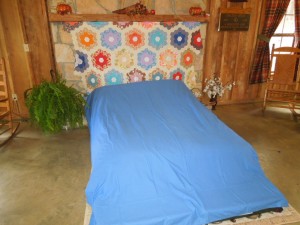 Waiting for the bed turning at 2 pm.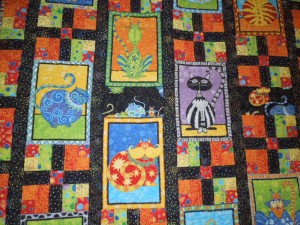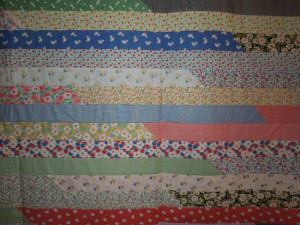 Up close and personal of the Jelly Roll quilt.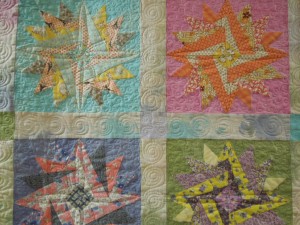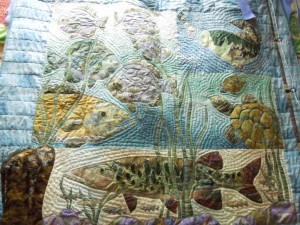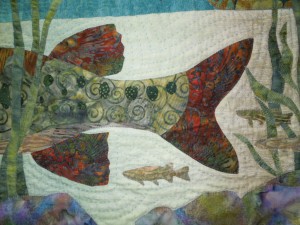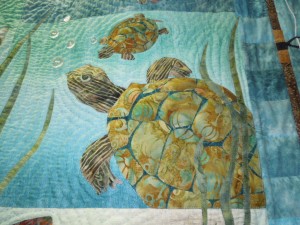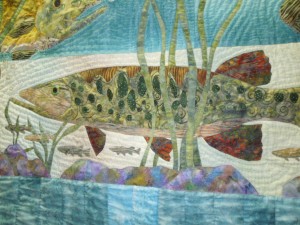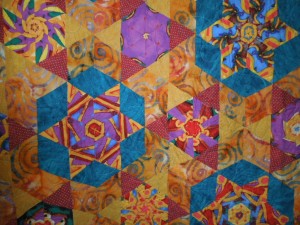 My friend Linda Wade's UGLY quilt. Well the fabric was. According to Linda the owner of Ashville Quilt Shop, Ashville, AL has what she called some of the ugliest fabric ever. Linda took it home and cut out a Stack and Whack. She finished it took it back to quilt shop and the owners words were "You were suppose to use that ugly fabric I gave you." She did and the result was gorgeous.  Linda works magic with a rotary cutter and a sewing machine!  I loved the quilt. It also was in my favorite category.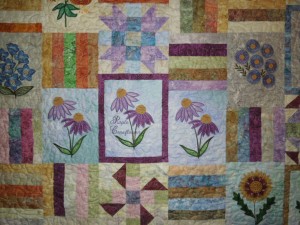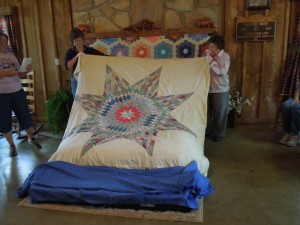 Let the bed turning begin!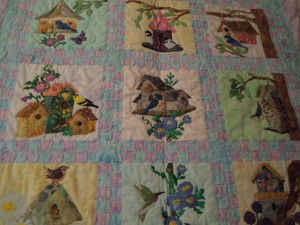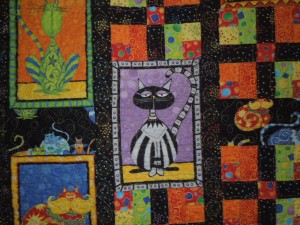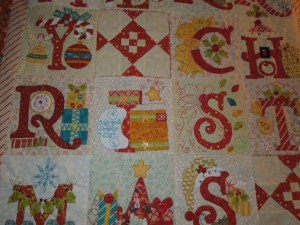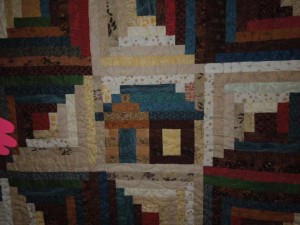 I have never met a Log Cabin quilt I did not like. I loved this one. Some of the blocks were actually put together to look like a cabin. I LOVED IT.. Add it to my favorites list.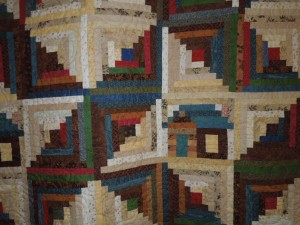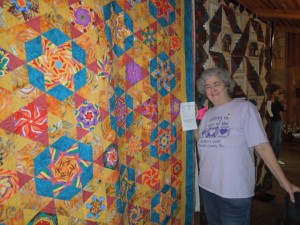 Linda Wade and "The Ugly Quilt."  Which if she thinks it is that ugly I'll take it.. I loved it.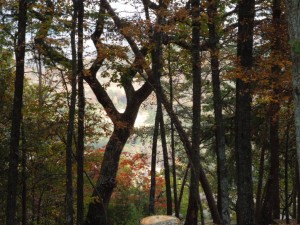 Getting ready to leave the park I caught this glimpse. Gorgeous.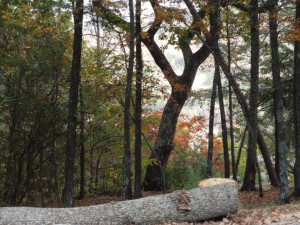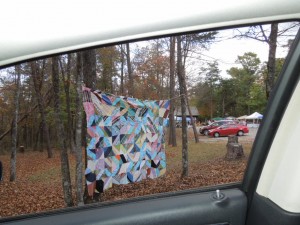 Ok I am leaving!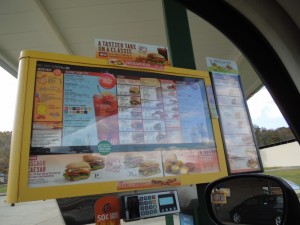 Blount County is a dry county. Hopefully after the election this year it will be wet.. Anyway I went to Sonic for Happy Hour. I sure did love my cherry limeade!