I found this recipe in one of my crockpot cookbooks and I decided to give it a try.
It called for porkchops but I decided I wanted to use pork loin and slice it up. I am a radical if someone wants me to do something one way I try to find another way to do it. I can't help it I have always said "Rules were made to be broken." Well I also could not find the size of the porkchops it called for at the grocery store so I made my own.
I decided it was time to get started. First thing a facial while I was working. No this is not Al Jolson, "The World's Greatest Entertainer" This is Chris Wheeler a housewife from Locust Fork, AL
Hey what can I say? I multi task. The funny thing Gary called and it sounded like my jaws were wired from a car wreck. I barely could talk.
Then I got out the crock pot and recipe.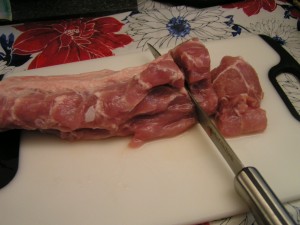 I first sliced up the loin.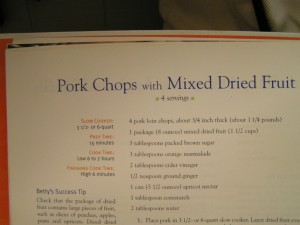 I studied up on the recipe.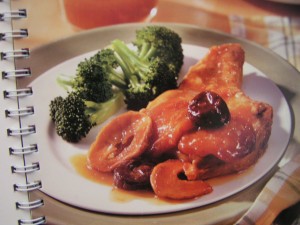 Here is how it is supposed to look.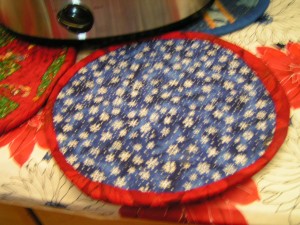 I sit my crock pot on these pot holders that Jerri's who owns Dry Creek Antiques Aunt made. They protect my countertops.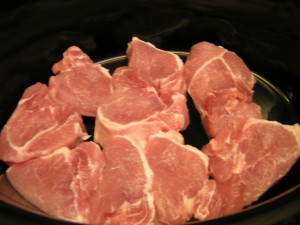 Here is the loin sliced up in the crockpot.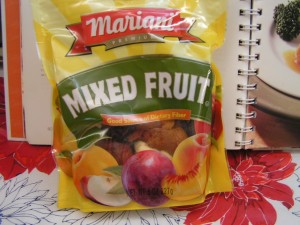 Next came the fruit, minus one piece that the cook ate!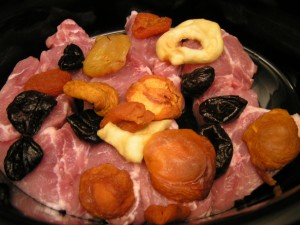 Here is how the fruit looked over the meat.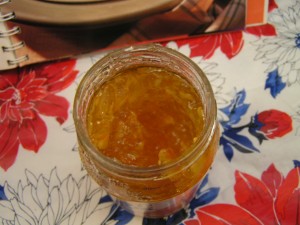 Next here is the marmalade!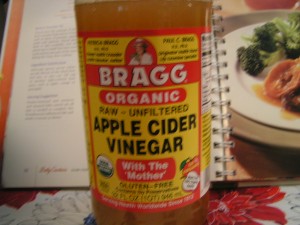 I love this vinegar. It is the Mother of all vinegars. The best is down in the bottom of the jar. Shake it well.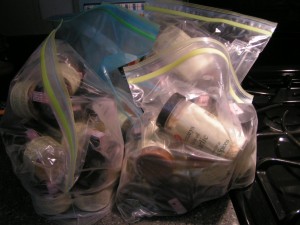 I thought I was going to have to go to Penzey's Spices in Homewood, AL to get my ginger but I finally found it in the 3rd bag that was in the freezer. Yes I said 3rd bag!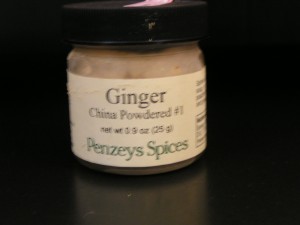 I have never found any spices that compares to Penzey's. You can find them at www.penzeys.com  You wont be dissappointed.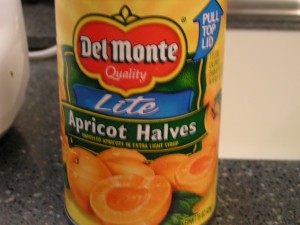 Here came a problem of sorts. ALL stores I looked for apricot nectar had none. Oh there was strawberry, pineapple, and other but no apricot. I took a can of apricot halves and put in my blender and made my own.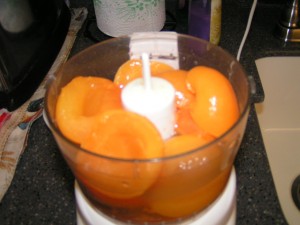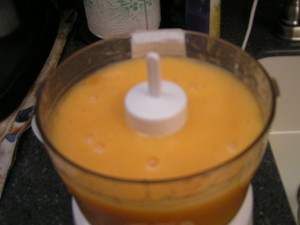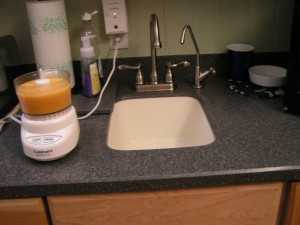 I am blessed to have a tiny sink down by my stove. I love it. No more running to and fro for water.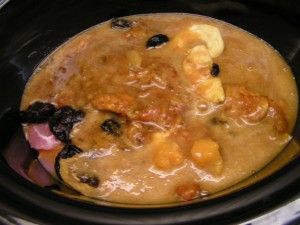 All the ingredients covering the meat in the crockpot.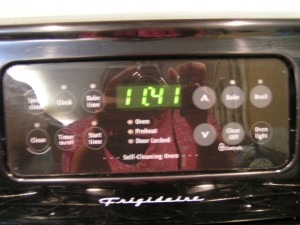 Time 11:41. It should be finished by 7pm.  An hour later I went by and touched the pot. It was cold. I had forgotten to plug it in. Two hours later I touched the pot..Cold..I thought "Dang it, I forgot to turn it on." It was on medium. I looked I had plugged in the coffee pot! Do any of you need a cook for your home? If so I will try to find you one. I dont think you want me!  The house is really smelling beautifully now. Dinner is going to be the roast with the sauce thickened and some rice and peas, and of course as Dolly Parton said in movie, The Steel Magnolia's, "Tea,the house wine of the South!"