You take this…..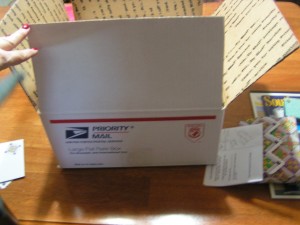 Fill it up until it looks like………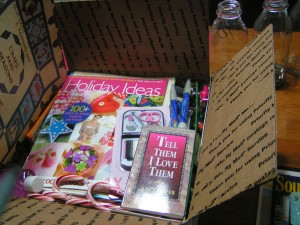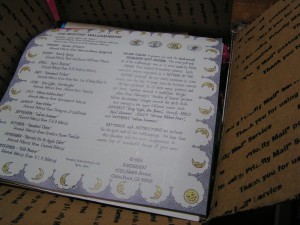 I mean fill it to the top and see it even has some candy..And off it goes to December's Give A Way Winner. Kelley Rose.
I am going to post a new give a way January 1st. I believe it is going to be another surprise package PACKED FULL.. I am going through things in my sewing room and it really is good items that I just do not need anymore, plus there are new items and even some quilt books and magazine.
So really you will not be dissappointed. Something for everyone.