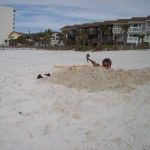 Digging for buried treasure!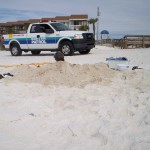 Busted!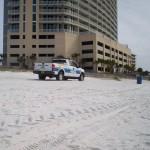 Goodbye, hope to see you soon!  Send letters and money!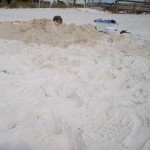 SHEEEEESSSS  BBBBAAACCCKK!
We have dug up one of those clear white storage bins half full. We are off to the beach digging again today.. It is so much fun. Dig about 4 feet deep and you hit something that sounds like rocks.. Keep on digging around and you find so many shells it is not funny.  Like picking Easter Eggs.