I tell you it has been a sewing frenzy this past few months in Locust Fork, AL. I sure am enjoying my Tin Lizzie 18 LS. It is a wonderful machine. Not many bells and whistles to tear up so that in my book is worth a lot. My father was a sewing machine mechanic back in the 60's and he told me when I went to purchase anything even a washing machine get the one with the least items on it to tear up. My Tin Lizzie is basic with the stitch regulator and it is the cats pajamas. Has anyone ever seen a cat wearing pajamas????
Well here are two quilts that were quilted in the last few weeks. One by me and one by Agent Wade second in charge of the LFALA UFO Division.
Our spokes model Deara will be showing one. She is trying to act like it is hers but it belongs to Agent Wade. You'd just have to know Deara!
Linda quilted this flag quilt. I am really crazy about it. I like the way it looks like it is waving in the breeze.. Nothing like the good ole USA flag!!!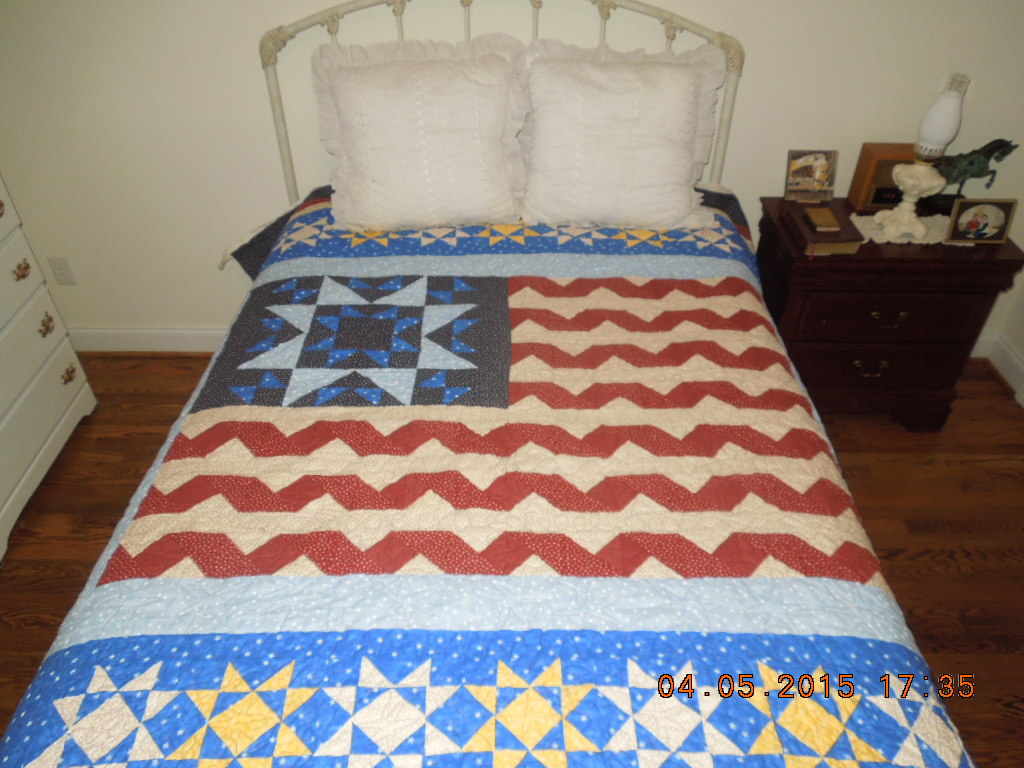 Deara is showing us the quilt.  Vanna White comes to mind on this. I quilted this for Linda. I really enjoyed it. It was a challenge and I am beginning to love challenges in the quilting world.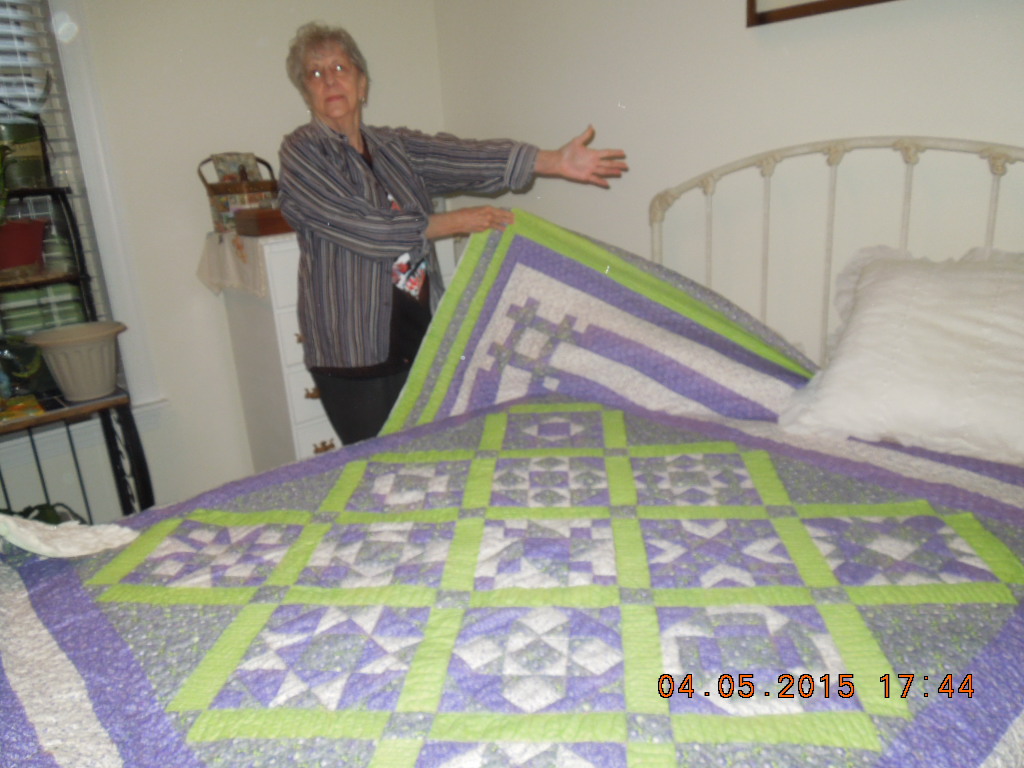 At first we thought these were orchids but looking closer they are tiny monkey's that look like orchids.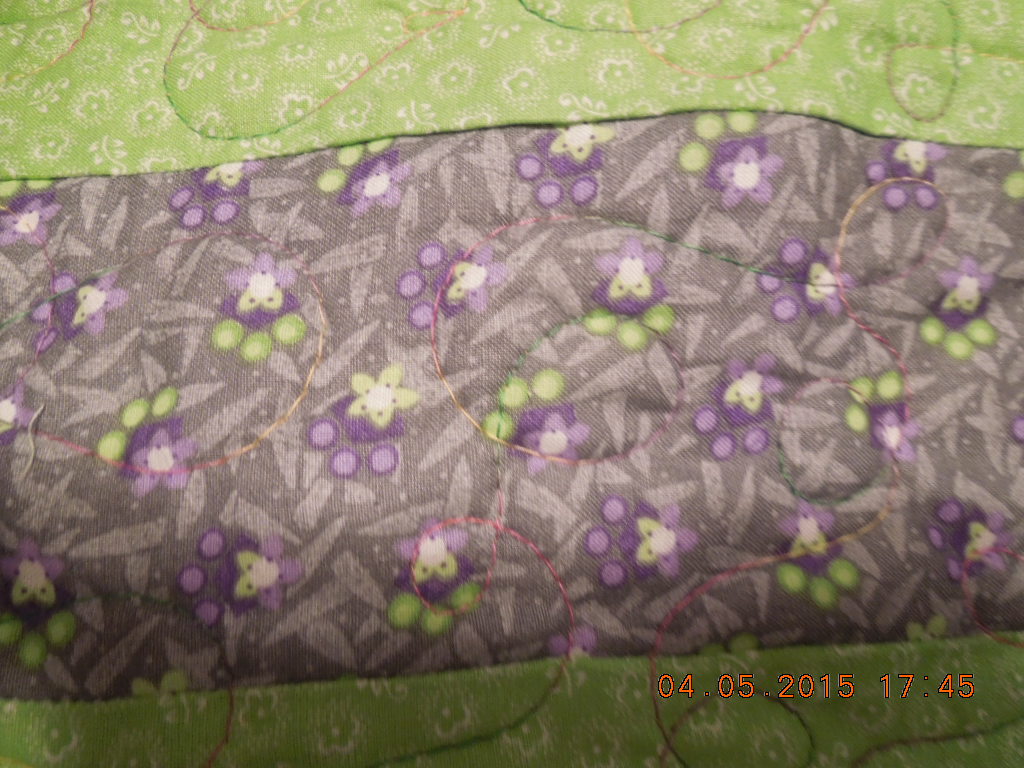 This says it all.. I LOVE MY TIN LIZZIE.  Great company, great customer service. When you are in the market for a long arm. Please consider them. You will not be sorry