I can not even see a flamingo that I do not think of Denny Crane and Alan Shore on Boston Legal.   They loved dressing up like flamingo's.
Now we can have our own FREE pattern to make as many as we choose. I really like the way this looks like pixels.
https://www.fabric.com/blog/flamingo-pixel-quilt-free-pattern/?cm_mmc=Blog-_-Links-_-tutorials-_-flamingo_pixel_quilt_flamingo_toes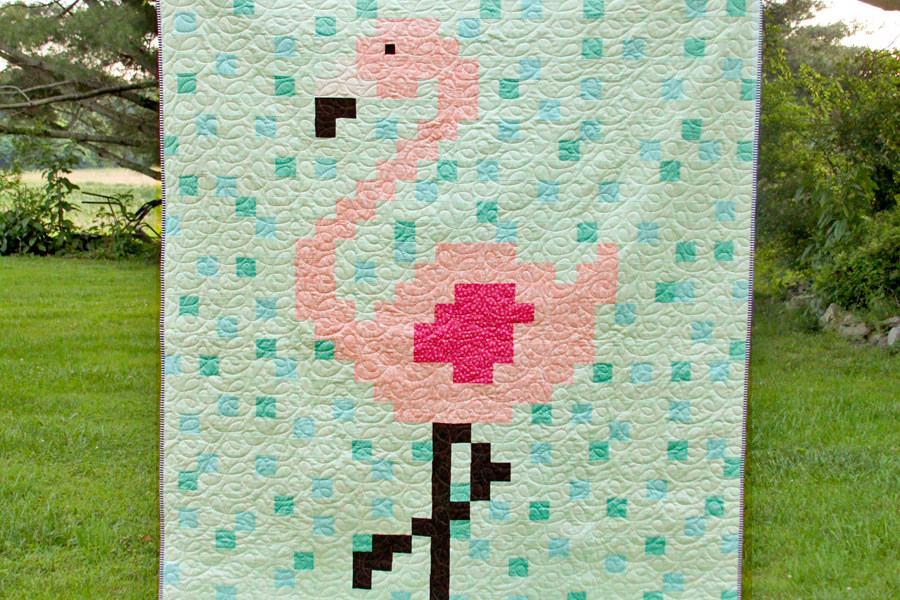 This picture was taken off Fabric.com's site.  You are really going to squeal with delight when you see the back fabric that was used for this quilt. I can't wait to make one!!!!
Check out the rest of their blog http://www.fabric.com