I do not even know how I came upon Peggy. I will not give her last name. She is from Oregon and a hippie like I am or was, heck still am! That was a long time ago.
She works, has Pearl her baby (dog) but we do not like labeling so we just call her Pearl.
Peggy is very talented. We have become really good online friends. I love hearing from her and talking to her on Facebook.
Today I got a package. Oh was I doing the happy dance. Gary and I have this saying. We will tell each other "I love you more than Forrest loved Jenny." Now if you watched Forrest Gump you know exactly how Forrest worshipped Jenny. Look what Peggy sent me today.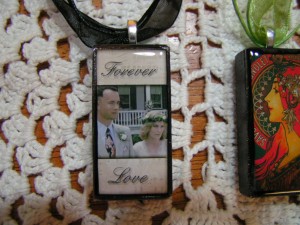 It is a necklace made from a domino with Forrest and Jenny on the necklace. I don't know how she does it but she does. It is beautiful and I love it.. Then I got this necklace from her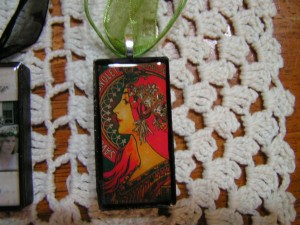 This was just for me.. She knows I love Hippy, Bohemian or Gypsy. I just love this also. Made the same way with the domino.
Well if my package was not enough with these two things check these out.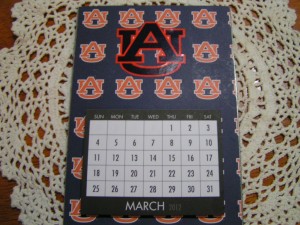 Metal Auburn University magnet to go on the refrigerator that holds a calendar. Oh she knows my love for the Auburn tigers..AND last but not least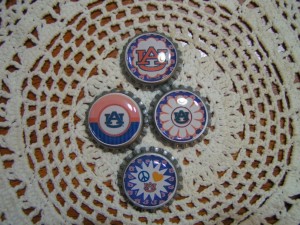 Refrigerator magnets. Click on the above pictures to make them bigger so you can see the cool way she fixed these. AND I WILL SAY ONE THING..  NASA needs to have these magnets to use on the space ships to hold them together. I accidentally touched two magnets together and I thought I was going to have to go to the fire station to get them apart.  I LOVE MY PACKAGE . Thank you Peggy and when you get them on your ETSY shop let me know so I can post for my readers to go shopping.. I give the work A+++++++++++++++  !  I am so honored that you are my Facebook friend, even before you sent me the pretties! You are the best and so is Pearlie Girl!