No it is not a book you record your weight gain or loss.  It is a book you put together like a fabric scrapbook. On Trading Fabric Postcards we are having a fat book swap. 12 signed up and we are making 12 pages. 
When all the pages from the ladies are in we will each take own pages and put grommets on the left side so it will fit in the cover we are going to make. We will have our memories of everyone in our book to enjoy.
So far to date I have received 4 pages. I am almost finished with mine so they will be going out in the near future.
You can google Fatbook images and see thousands.
Until then enjoy these pages I have received.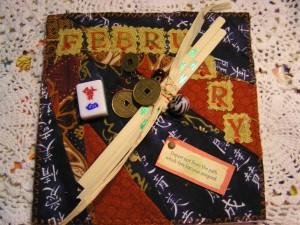 This is the front of the page from Marlene. She decided since this is the year of the Rabbit that she would do this for her book. It is really nice.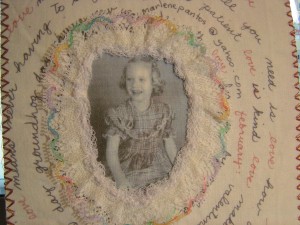 This is the back of Marlene's Fatbook. She is adorable!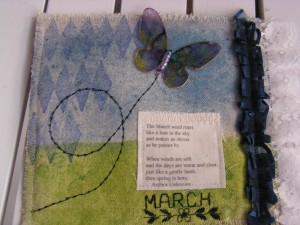 This is a beautiful Spring Fatbook for the month of March. This one Shirley did. We all loved the transparent butterfly she attached to the page.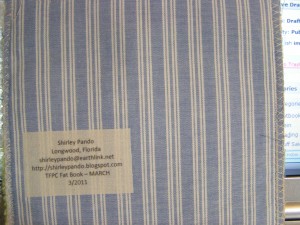 This is the back of Shirley's card, complete with a label. I really like the blue striped fabric.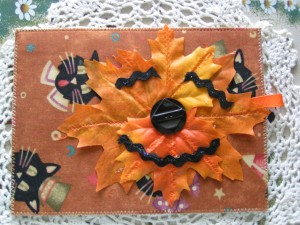 This is Eva's October Fatbook page. I do not know anyone that does not love the month of October. The fall with its beautiful leaves , pumpkins and apple cider. My favorite time of the year and I just loved Eva's page.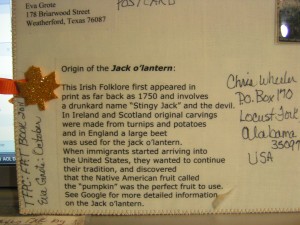 Here is the back of Eva's card with the story of the Jack o'lantern.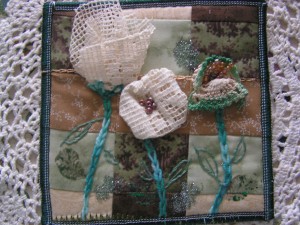 Here is a Fatbook page all they way from Canada. It is from Joyce. She gave us some lovely last of the season flowers we have in September. I love the crochet flower with the beads you see on the right. The page is just beautiful.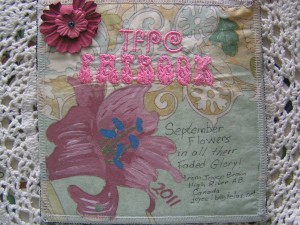 Here is the back of the card where Joyce showed us her painting talent. It is just as beautiful as the front.
On Trading Fabric Postcards not only do we trade the fabric cards, we are beginning to venture out and do other things. We have a great group and I would love to see you there. We do not have too many rules and we each do whatever we can to help you out. It is not hard and when you think of it, you have some of the most beautiful works of art for your very own.  So let me see you there!
http://groups.yahoo.com/group/TradingFabricPostCards/