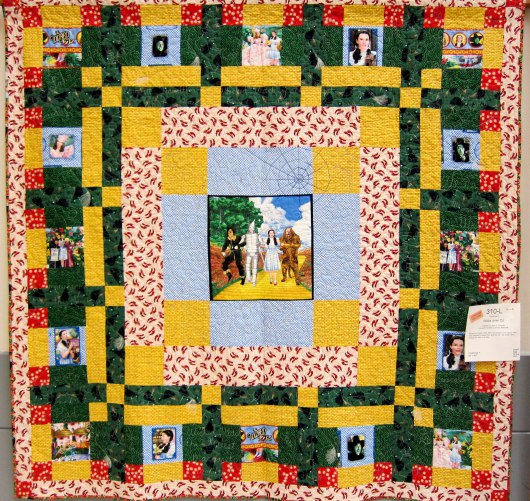 Quilt from Carter Quilter Files
While searching the Internet this morning for a Bargello Flag Quilt Pattern for a full size or queen size quilt I did not find one I wanted, but I found this awesome Wizard of Oz quilt pattern.. AND IT WAS FREE!!!
I am thinking about making one and replacing the yellow with the Yellow Brick Road fabric I have . When my supplier was selling the fabric I bought bolts of the entire collection.
Here is the link.
https://carterquilter.files.wordpress.com/2011/08/wizard-of-oz-quilt-revised.pdf