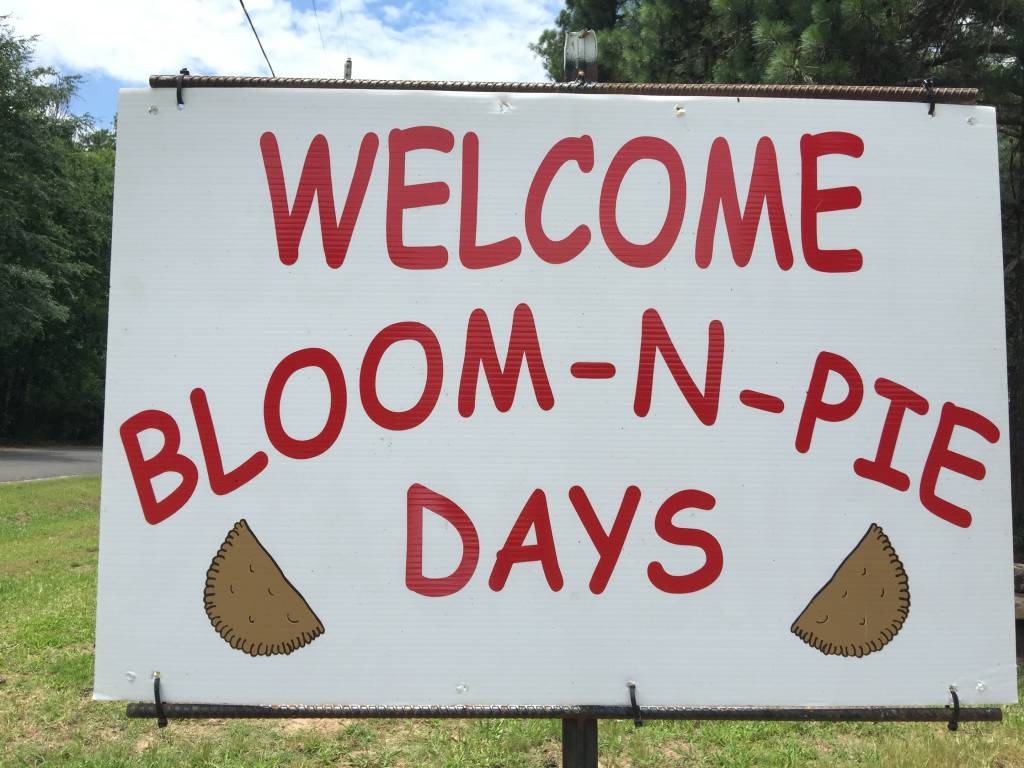 Unlike someone I will not call names. I went on the proper day!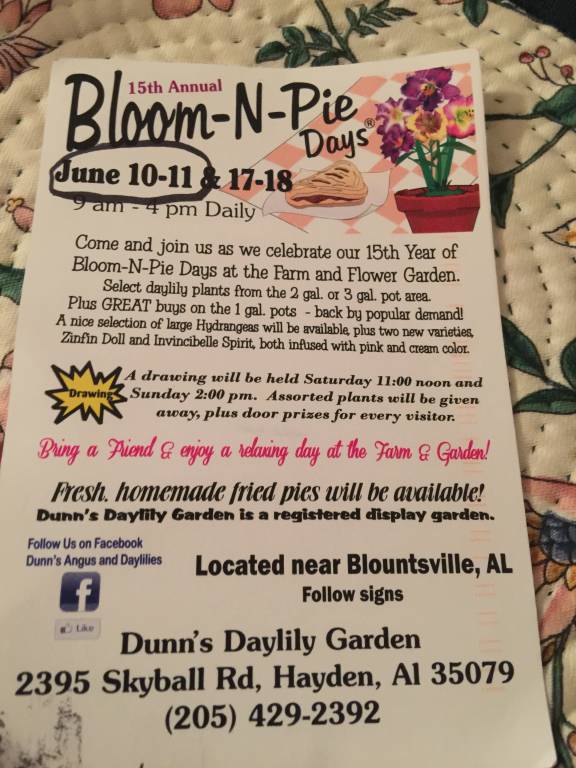 If any of you head out to Homestead Hollow twice a year this is Delois Dunn who is the Fried Pie Lady!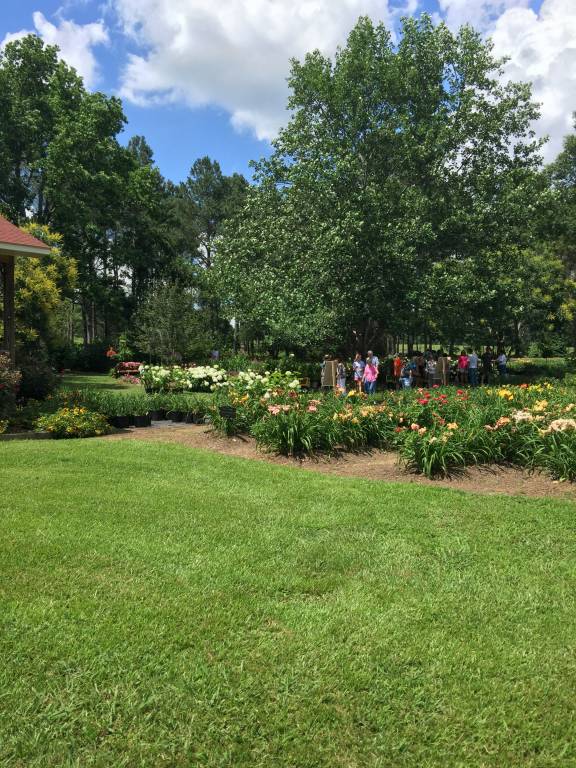 Her yard at her home. HEAVEN IN ALABAMA.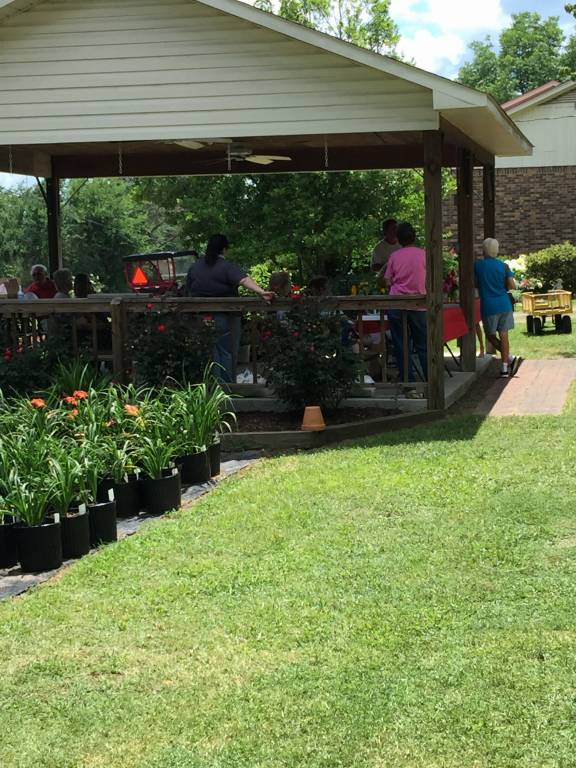 Nice ladies who helped us with taking our money for purchases. They were so sweet.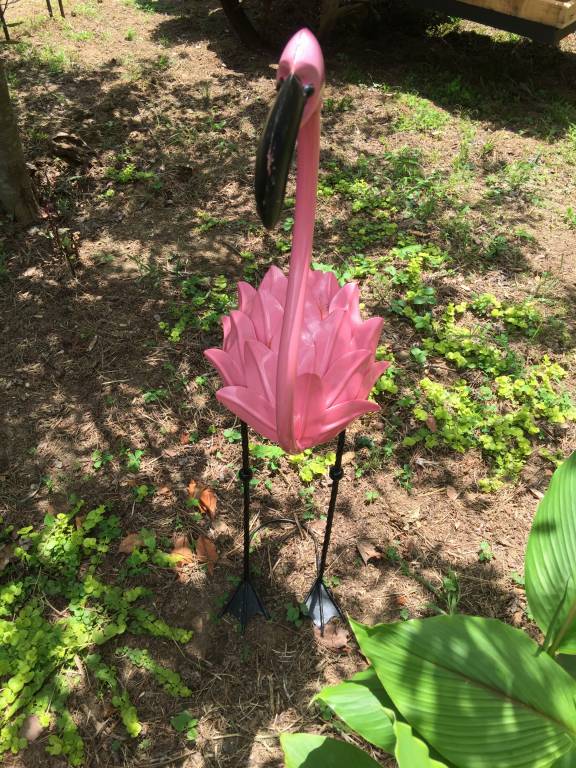 Denny Crane, Alan Shore, Boston Legal, I think of them every time I see a flamingo.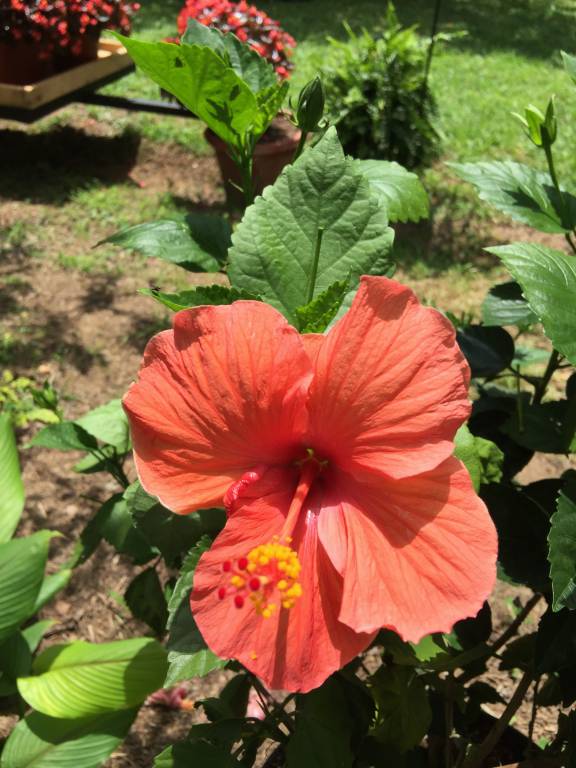 So very gorgeous.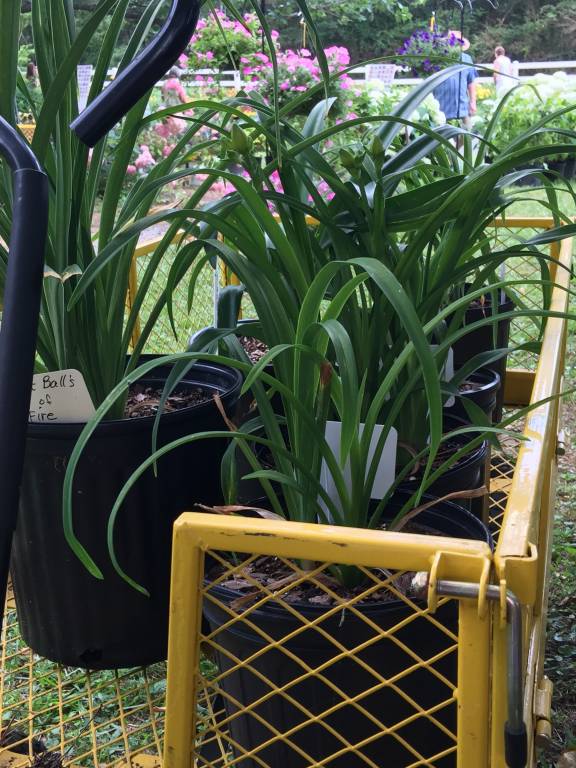 My stash! Well part of it.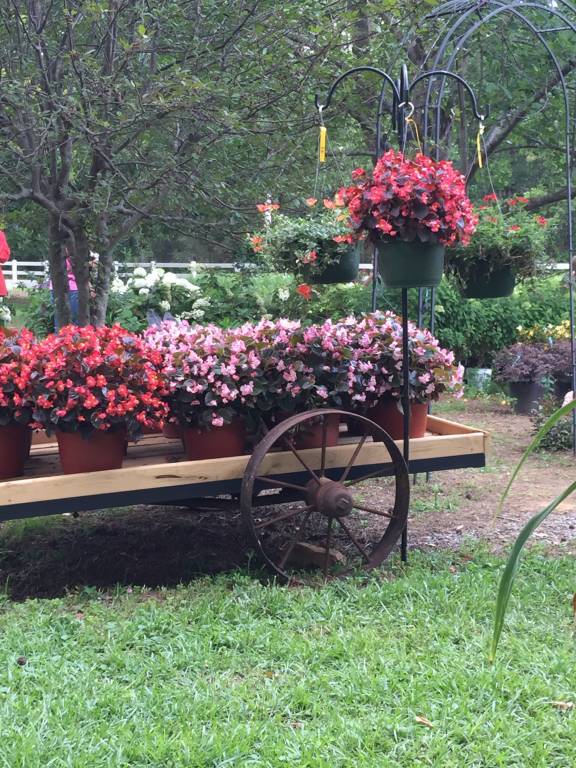 She loves her plants and that is her therapy like it is mine. I am my happiest when I am dirty out in the yard.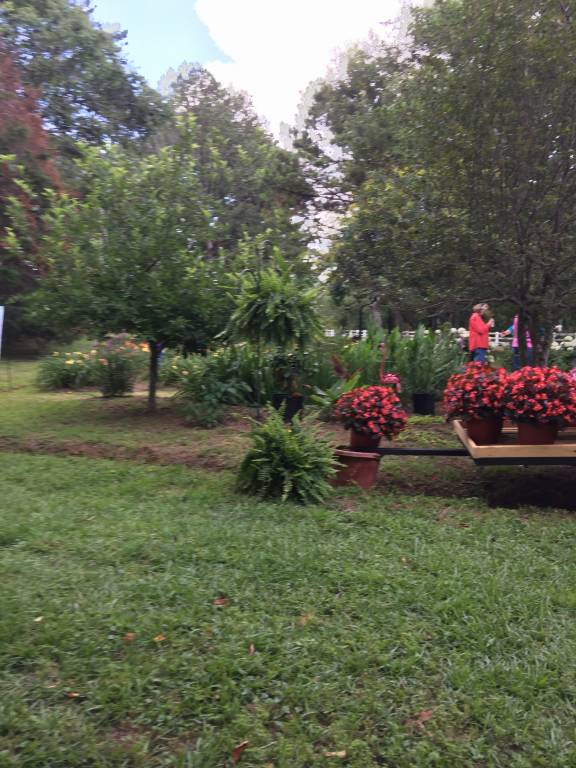 So very pretty and peaceful.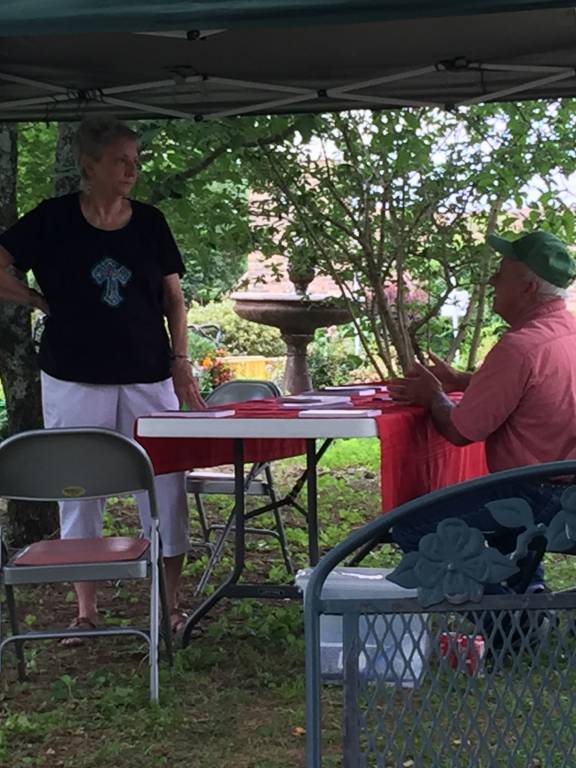 I wear Chanel Number 5.. She wears Buck Lure.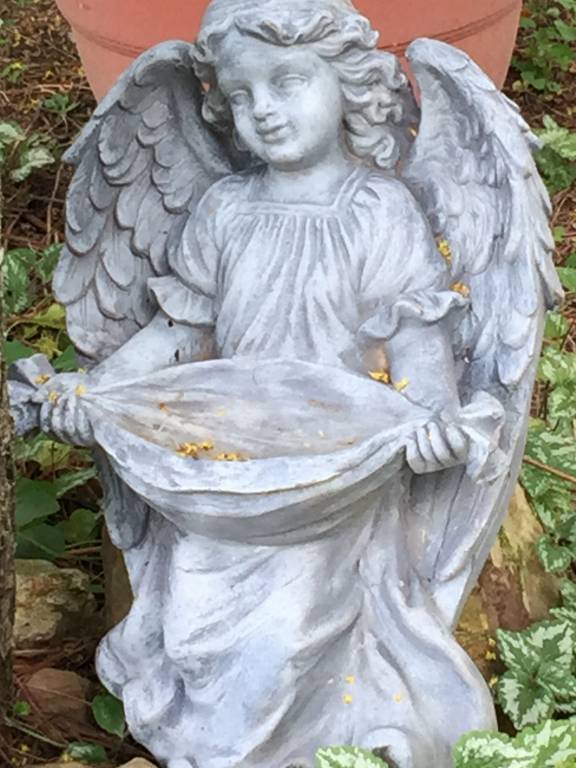 Sissy was there with us.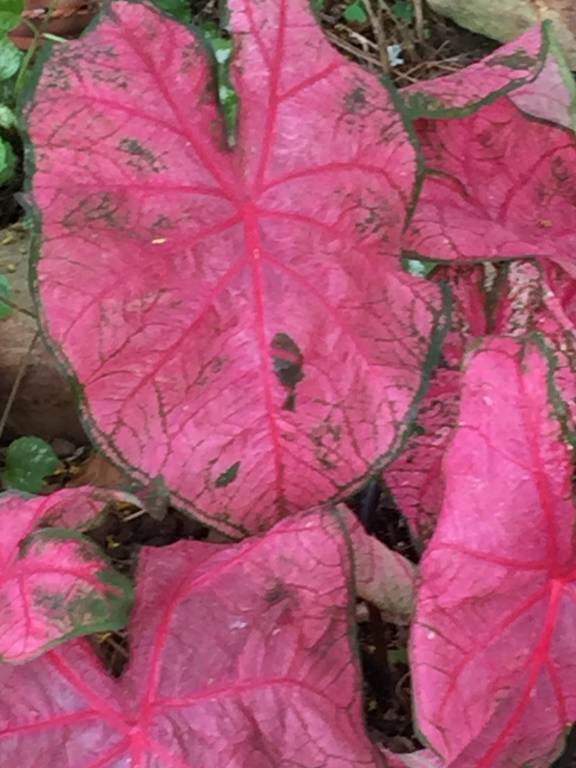 That pink..OH MY.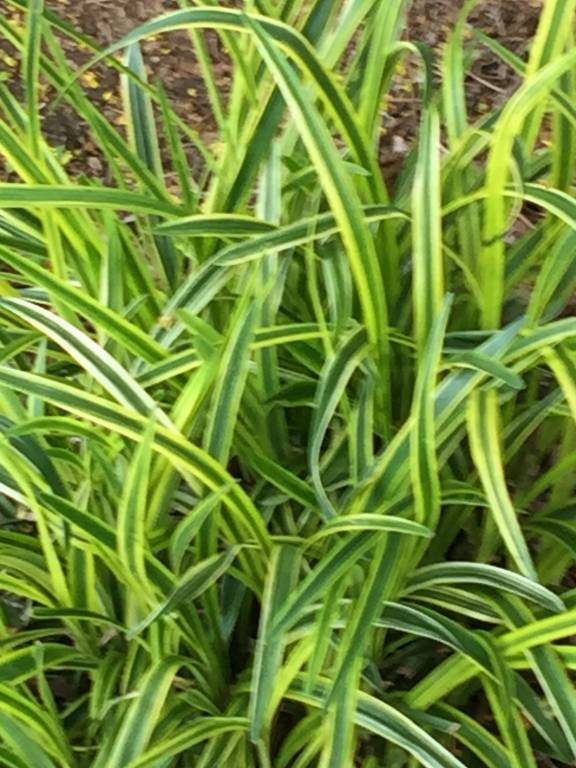 I need a truck load of this .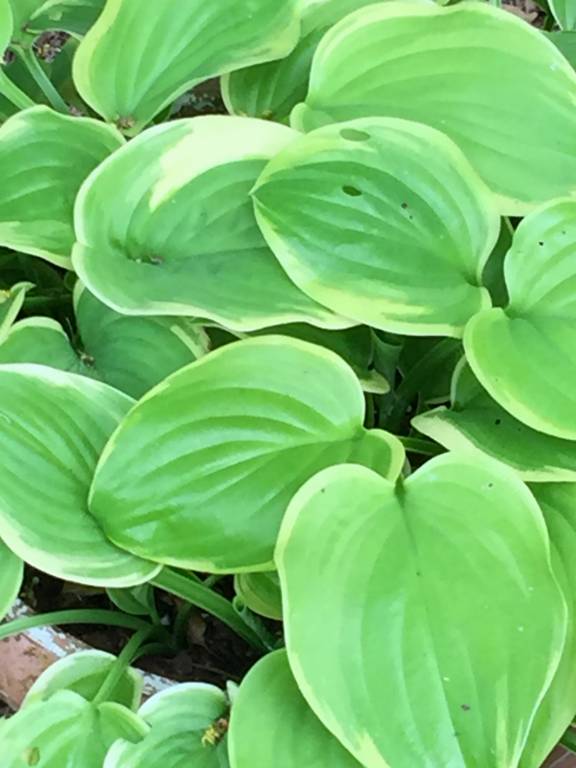 I love Hosta's . However we are full sun at our home.
This was so cute.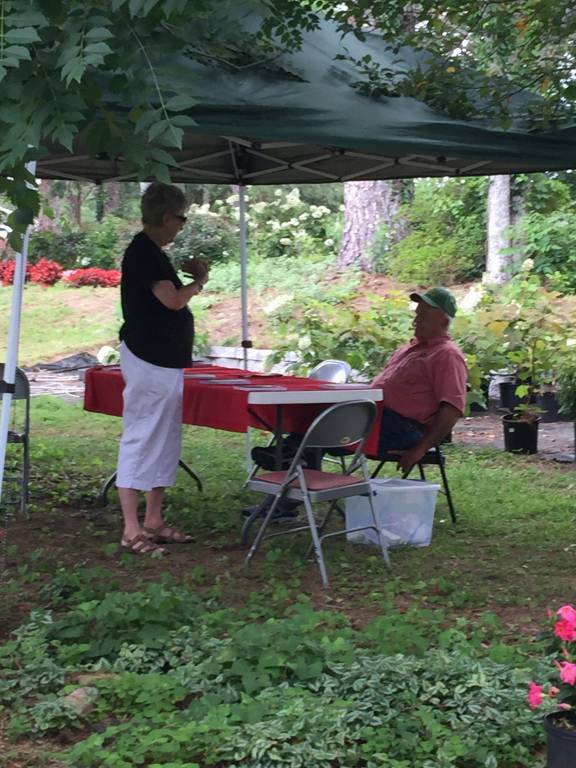 I think 20 minutes was long enough. I was sweating waiting. It was 97 today.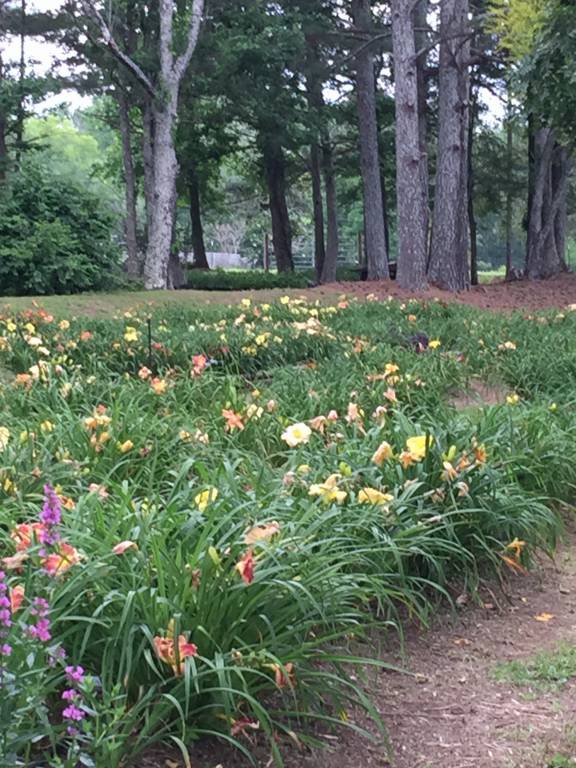 Look at all these gorgeous Day Lillies. Every name you could think of.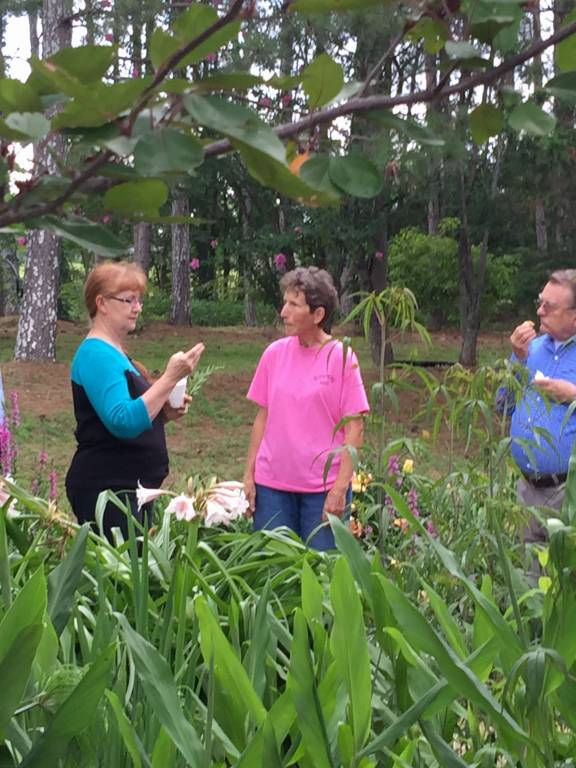 Mrs. Delois in pink. She was very nice helped me out a lot and answered a lot of questions I had.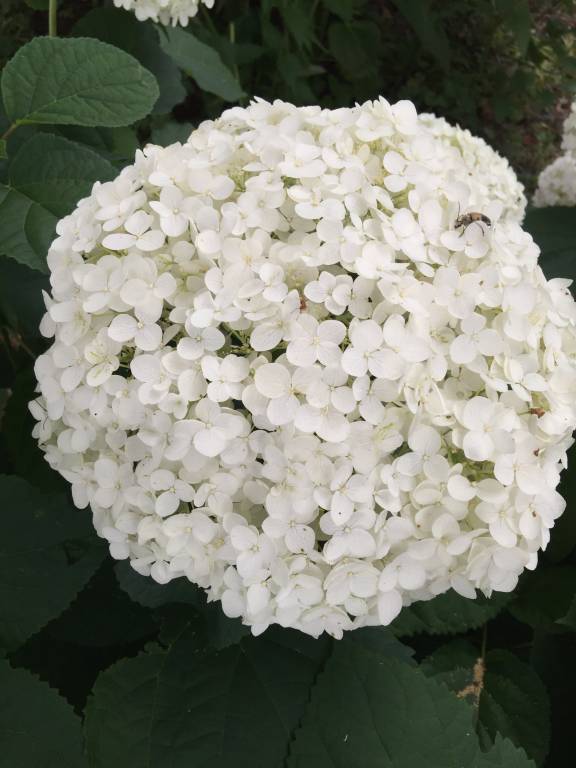 Three of these came home with me to go in the front yard.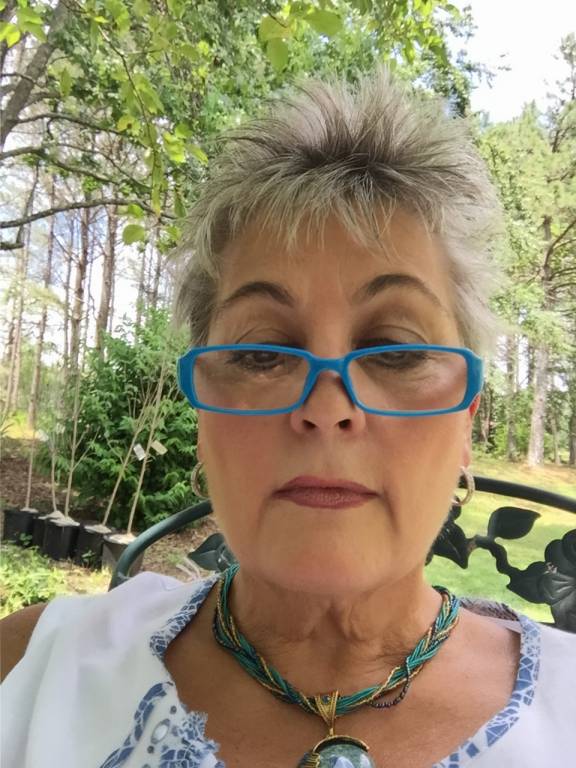 I hate my pictures.  I rarely show them. At 63 things are slipping and sliding and you can bet if I am not slipped and slid out of here first of the year..  BIG CHANGE..  As soon as I can get to someone who can fix me up. However I do love my hair color.. It is natural and WILD. Just like me!!!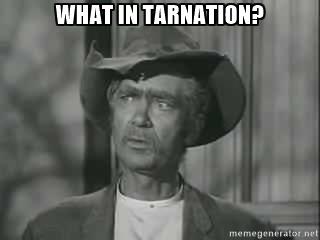 I feel the same way Jed.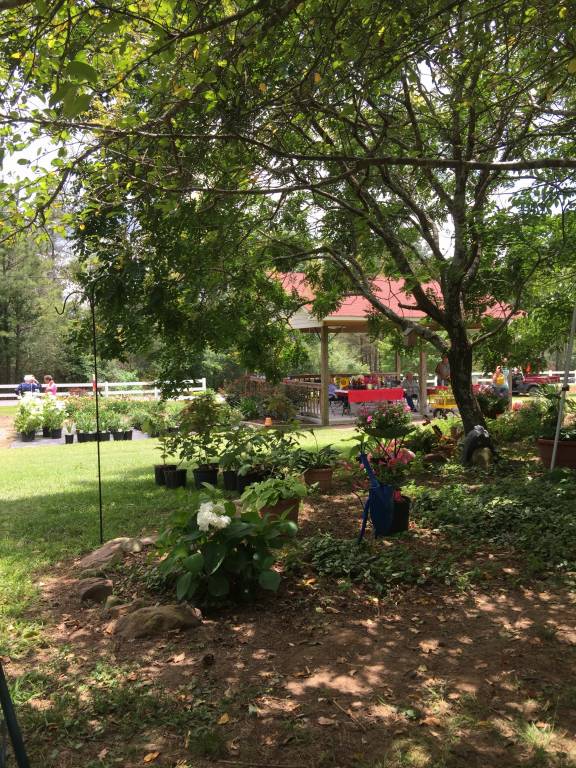 I could have stayed here all day in this spot.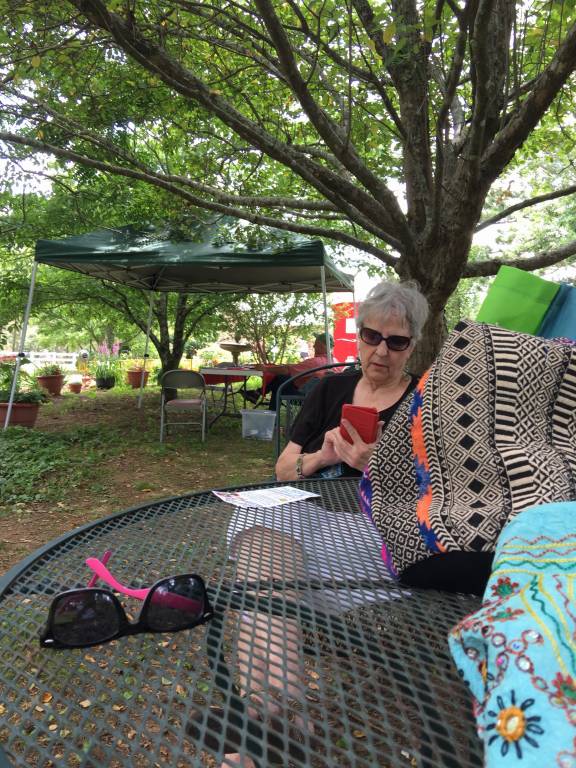 See not just teenagers. My BFF Deara.
Peace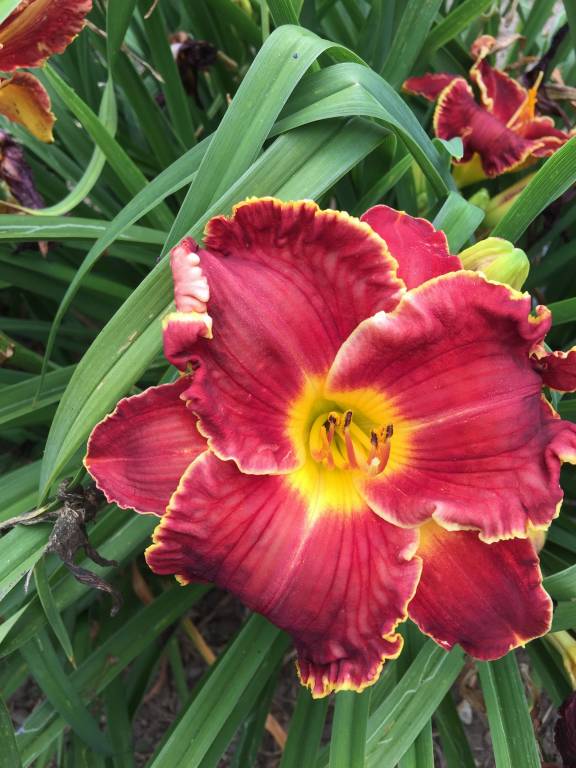 Great Balls Of Fire.  You are right now in my front yard. It will triple in size. I am about running out of space to plant in my flower beds. I'll just move something around. You should see the sunflowers they are above the garage windows. Why am I lying.. I am already thinking about having Steve put a white picket fence around the front yard, make me a rock bed so I can continue my tradition of my therapy. FLOWERS.  I get that from Granny and my Mother. If I have to inherit one thing from her flowers is a good thing.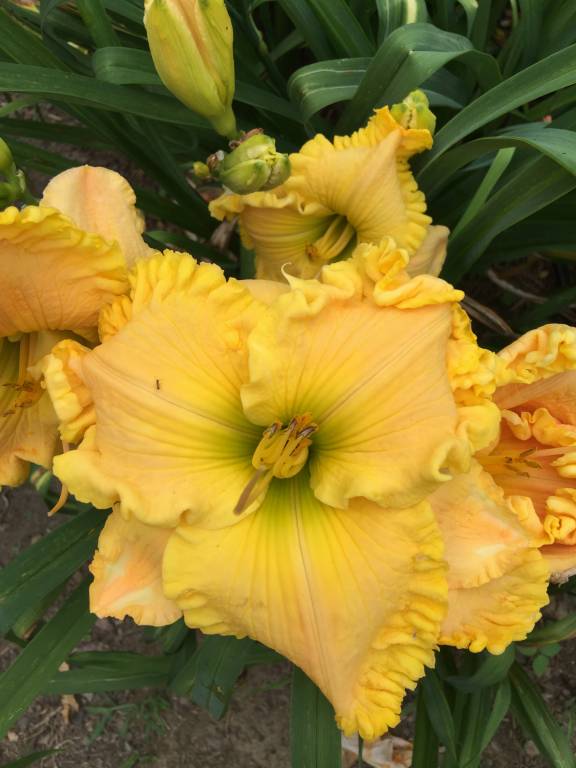 I did not buy this one. Ms Delois broke off the bloom so I could see it better and these will not be ready until next year. I will be there day one the correct day!!!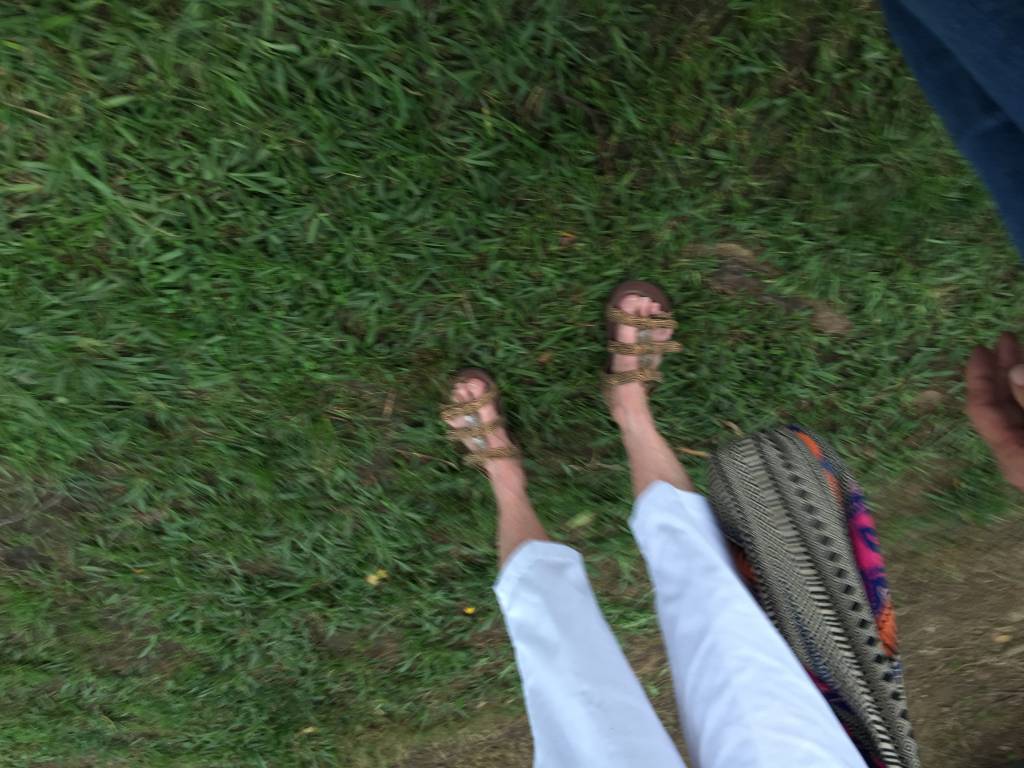 Yep I am bad about holding the phone no telling what I am snapping.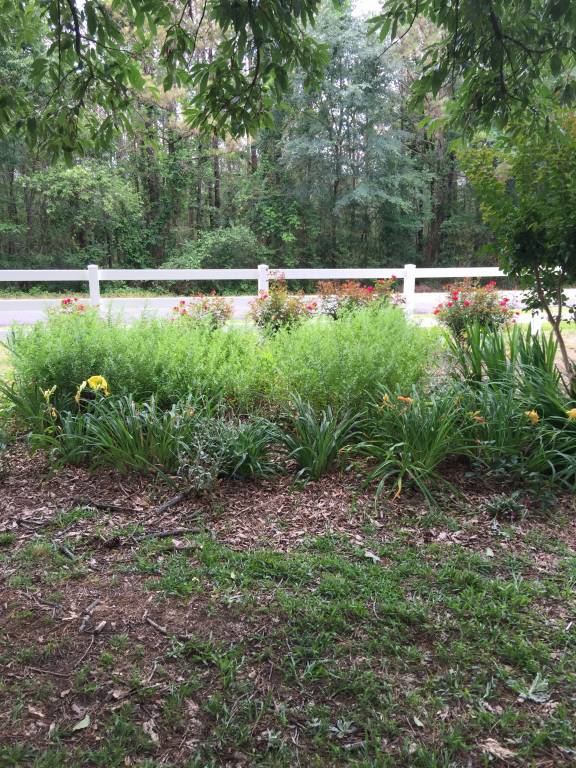 I am glad this is not my yard. I'd stay outside all the time. Pitch a tent and live in it. Just come in long enough to take bath and visit with Precious. I don't think that would go over too much do you think?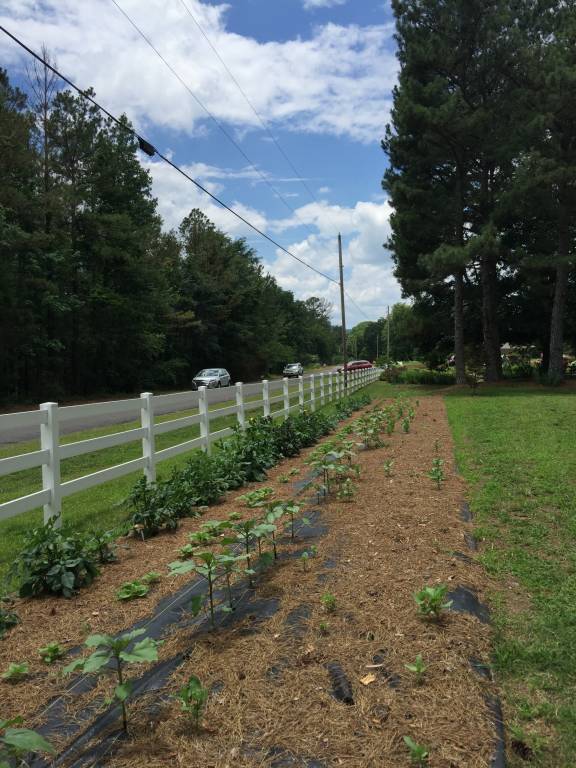 So very pretty.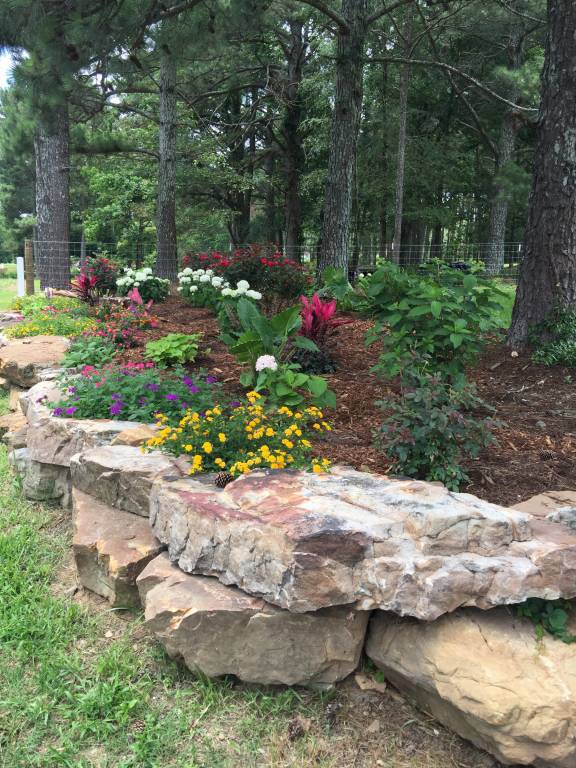 Her new bed. It was gorgeous. I forgot to ask who brought in those rocks.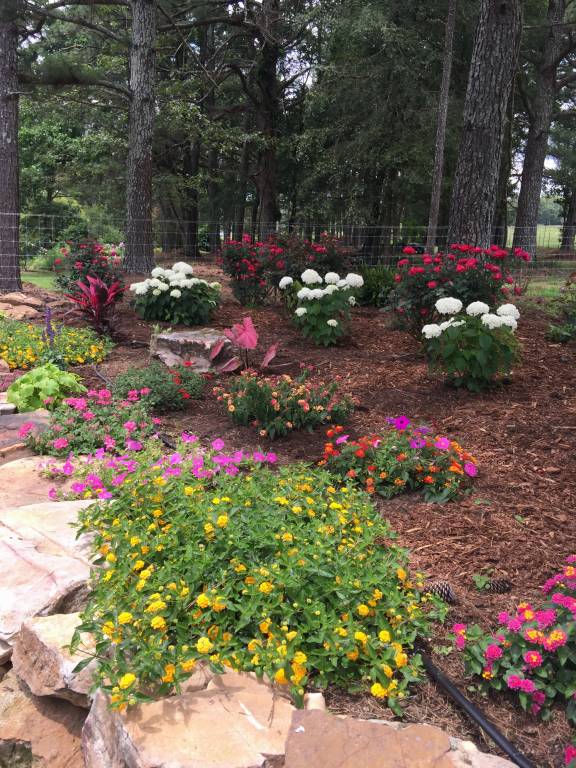 I did not even capture one tenth of the beauty.
So very pretty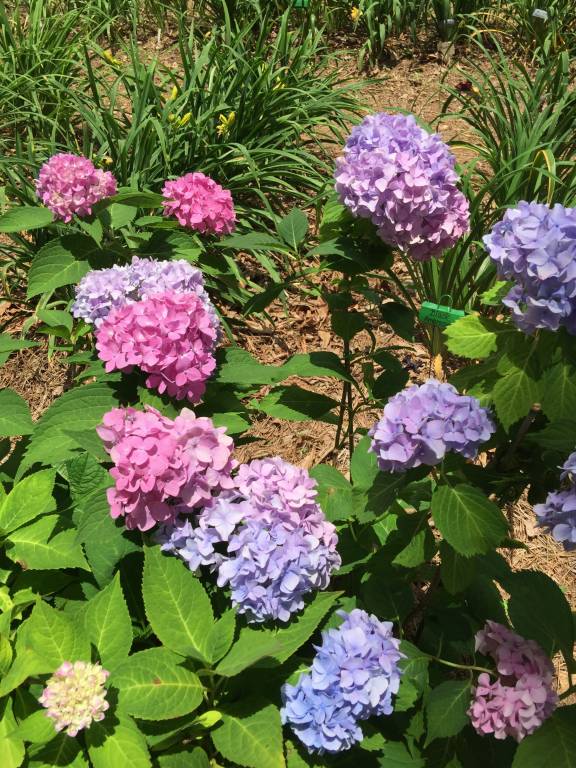 Look at these colors.
I forgot to ask what this was. I may be going back next Saturday. I am calling her this week . I saw one named Gary and I want to know if she is going to have some next week she was getting low on plants and I think I heard her say next Saturday and Sunday they will have different varieties. I need to go see if I can find Gary. I am calling her tomorrow.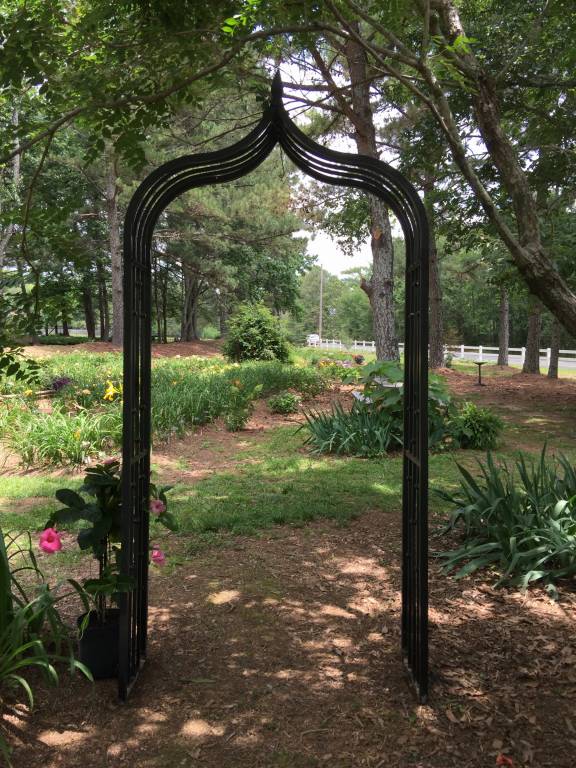 Out in the sun I just point and shoot on my Iphone. I think I did pretty well today not being able to see what I was taking picture of.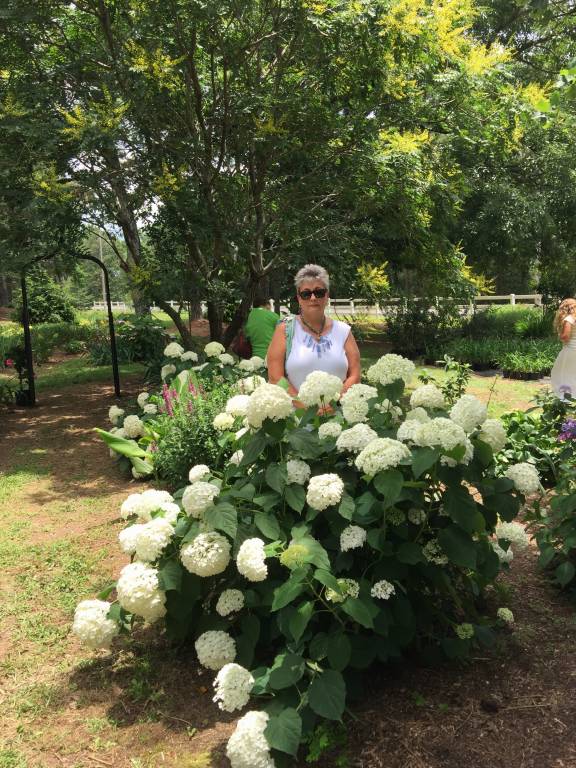 My hair matches the plants. Three of these are in the yard. Where I want to put them it is hard as concrete. I have contacted my neighbor to see if he will bring his auger over to dig . IF not STEVEEEEEEEEEEEE!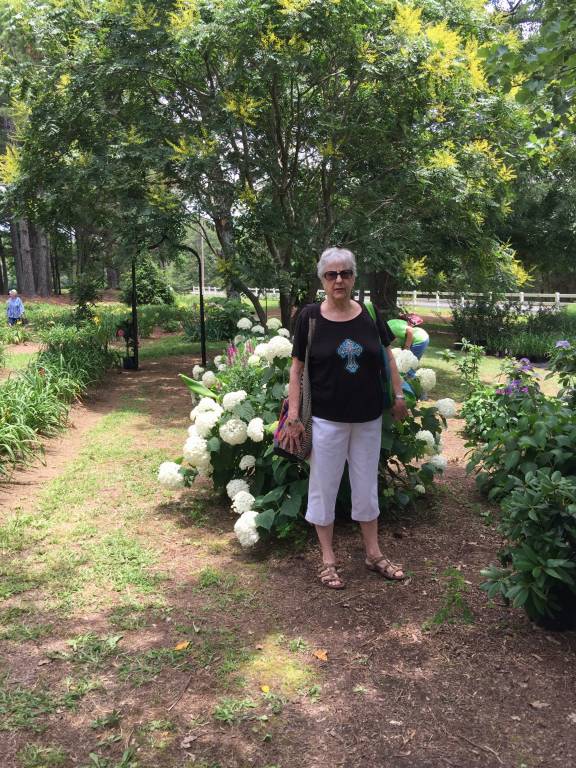 I love this old lady so much. My nightly prayer is to never take her or Precious. She is my BFF always ready to ride shotgun and we can get in so much trouble. I DO LOVE HER SO MUCH. She'll do just about anything if it is legal.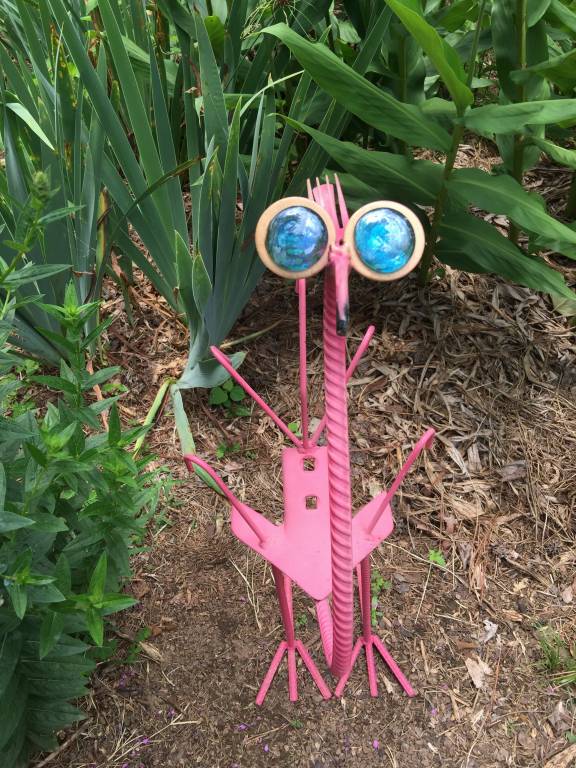 Hidee Doo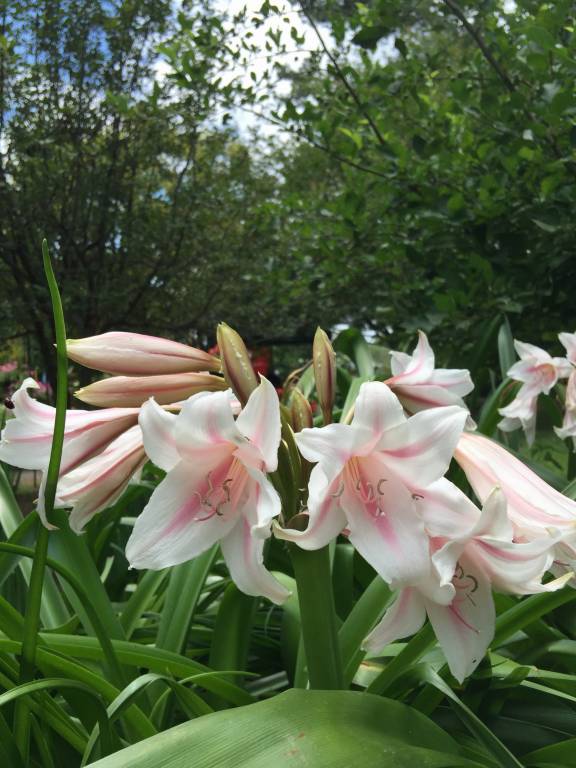 Ok this is serious. I do not know the latin name but we call this Twelve Apostle. I need one. The septic tank man dug up mine at Deara's.  I did not know it and I need one.. Anyone have one to share? I have some beautiful yellow irises I'll let you have.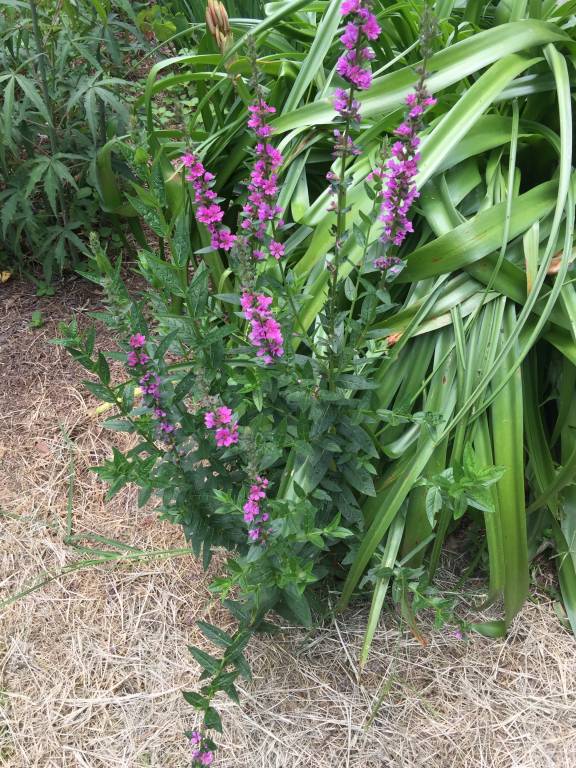 So pretty. I am waiting on Classic Gardens in Bham to call me about Bird of Paradise I have on order and I am going to take Precious truck to pick up some straw.
Like I said I would have a teepee out in the yard living.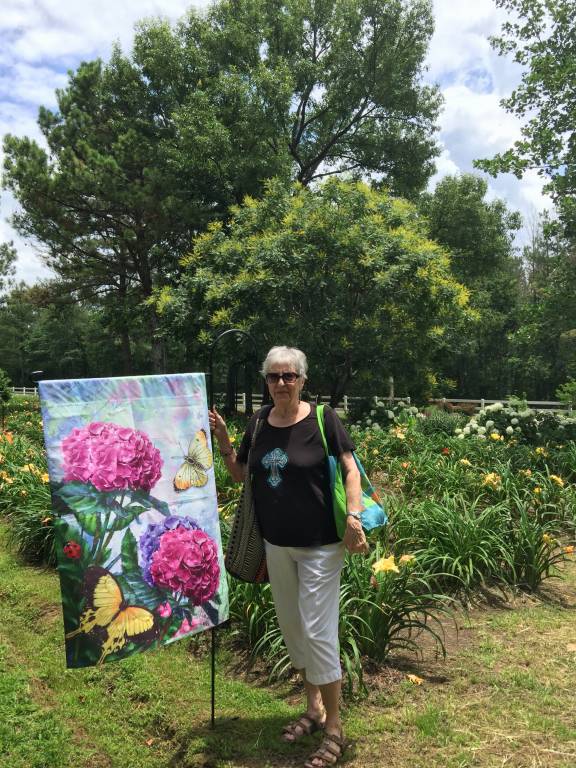 The prettiest flower of all! I think that was the Deara Variety. My favorite.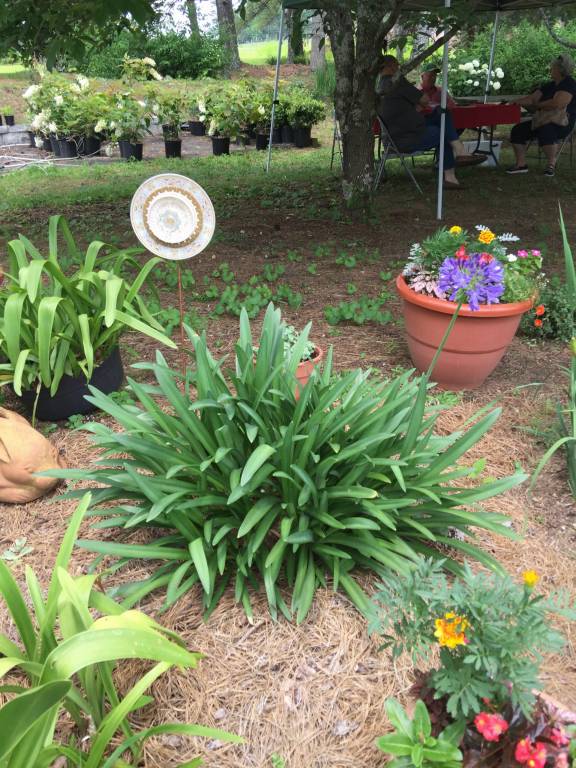 See that green plant with the purple ball. I have it now in my yard. Well one.. Deara got it for me. It is called Lilly of the Valley. She said it was my Pop's favorite song. He was her father.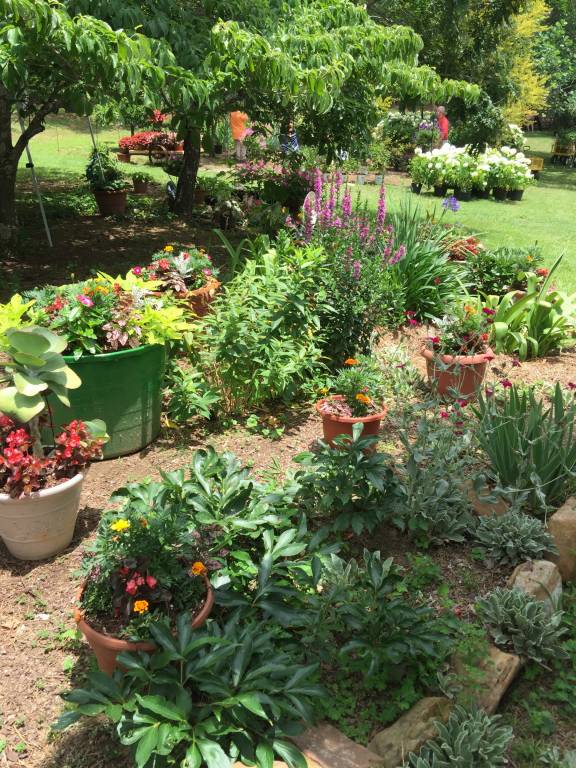 Oh I can only dream.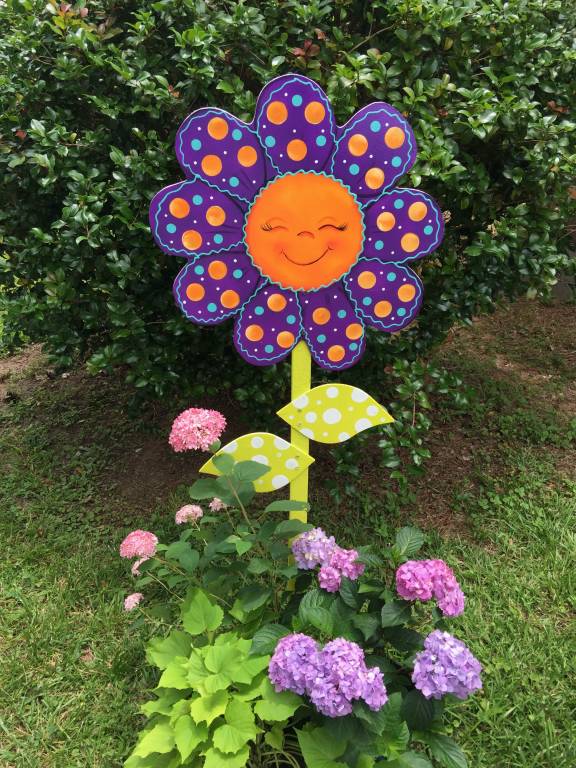 Now I have a table saw.My very own.  Steve has not let me use the saws yet. I have mixed mortar , concrete, carried bricks and all that kind of work but I have not graduated to the table saw. I may be making some of these.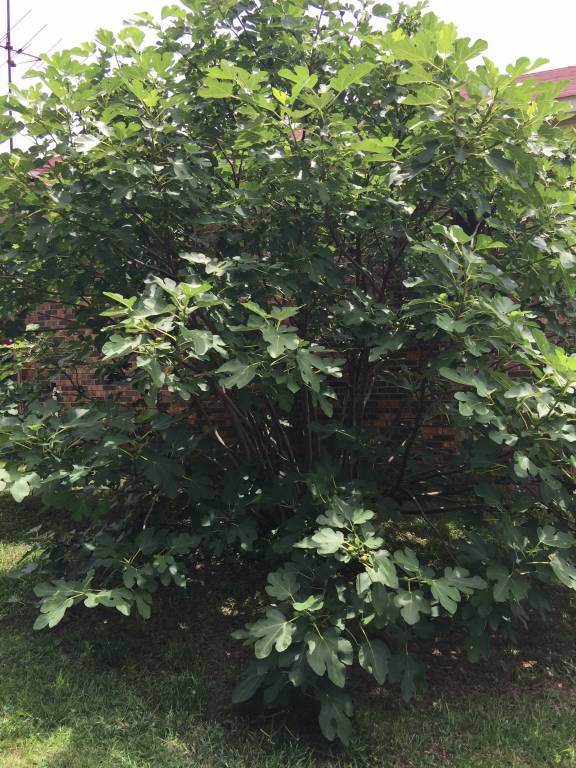 Fig. But it is not as pretty as my neighbors Lisa's and I believe to be safe to say hers is about 12 foot tall.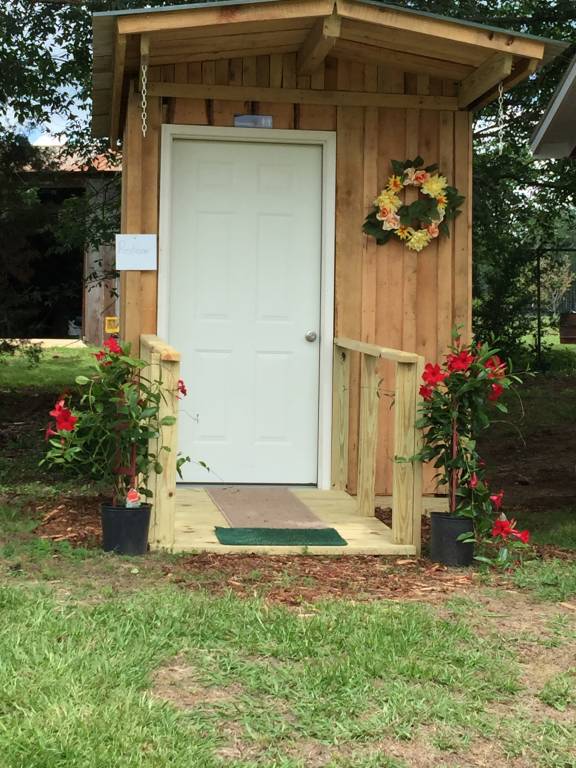 The cutest bathroom. I need one of these outside, but it needs to include an outdoor shower. I am so nasty when I cut the grass , dig in the flowers I have to use an old wash cloth so I can throw it away after I get out of the shower.  I am pitiful I am so dirty but so happy .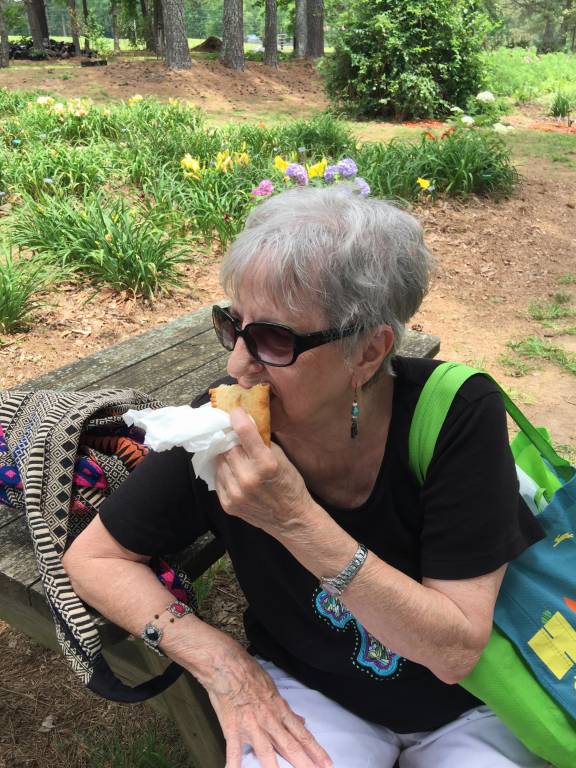 SHE "ET" TWO  in about two minutes. In the South sometimes we say ET instead of "she ate two." SHE ET TWO. We had another phrase we used but I'll hold off on that..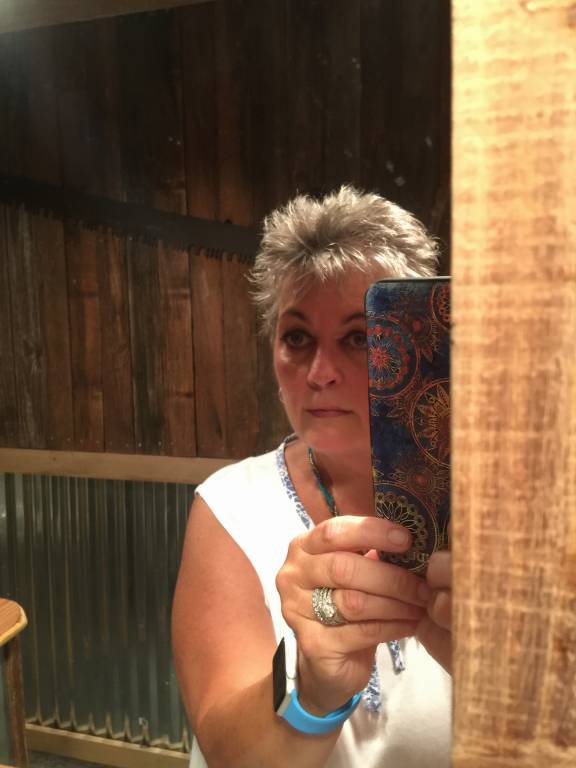 Yes I was snapping the bathroom got my picture. Dont like that one either!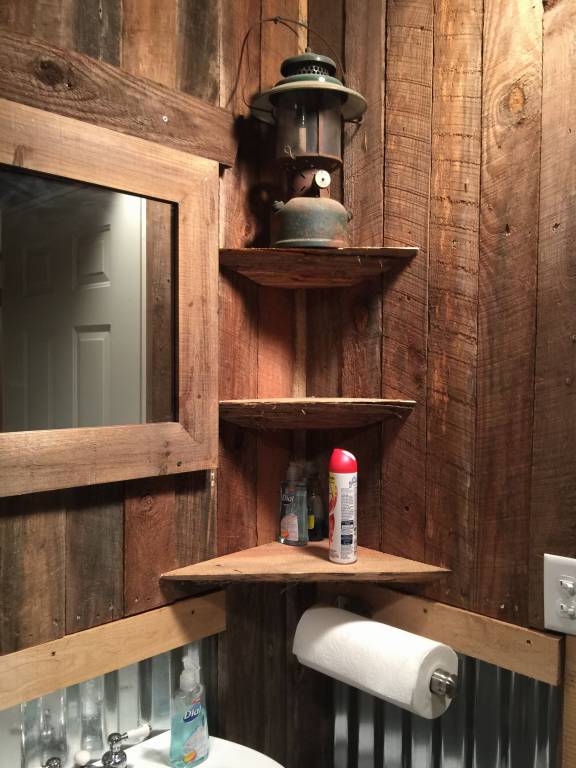 This was so nice and clean.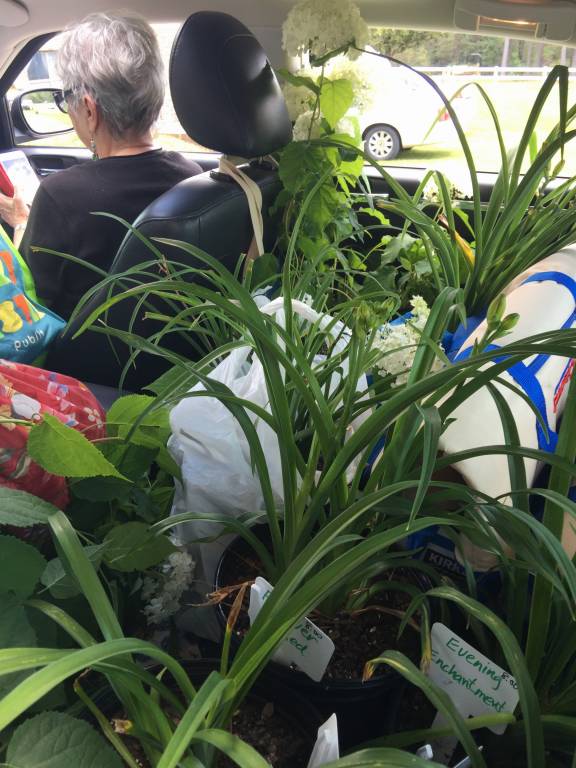 Do you even have to ask what came home with me???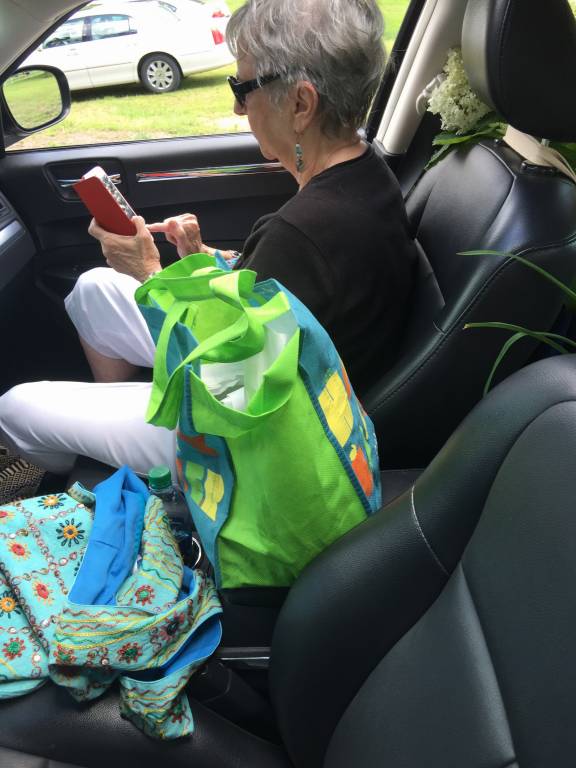 Not just teenagers, but you know she can ride shotgun and text all she wants. I am just glad to have someone to go with me. I get tired of going by myself everywhere.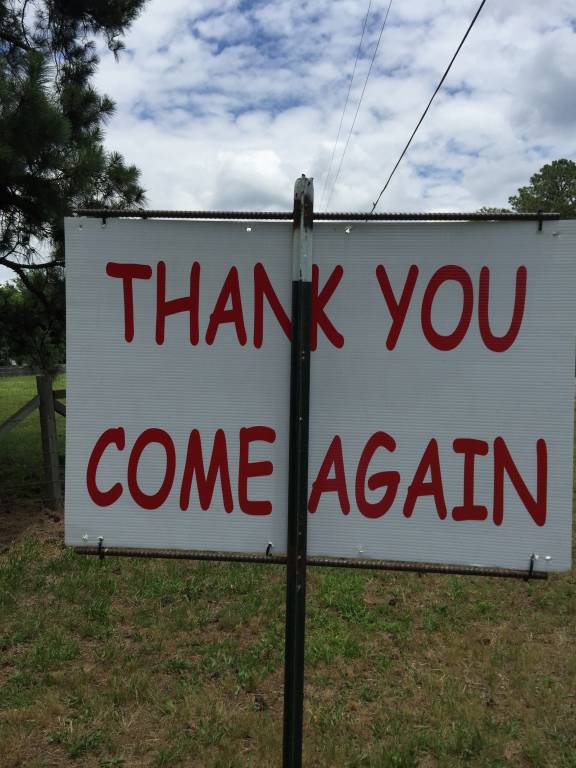 Oh do not worry Ms. Delois. You may very well see me next week looking for Gary! The last time I blogged about going and it was 2006.   I have been gone too long. It will not be that long again. Now please help me find the Twelve Apostle!