Yesterday I mustered up enough energy to head out to Homestead Hollow in Springville, AL.  I guess after having a lazy summer of just swimming and doing whatever I wanted to do it is trying to roll over in the winter but it is not going to happen.
I met the most awesome lady and her husband. Linda is an artist and she works her magic with a crochet needle and jewelry she makes. I stood in her booth, drooled over the items, asked questions and walked off to clear my head.  You see there was a jacket and shawl I wanted and I had to think about it. I am not an impulse buyer so I have to weigh this and that out.
I WENT BACK. I tried on the jacket and shawl and my husband wanted me to have it so who can refuse their man?
Here is the jacket and shawl.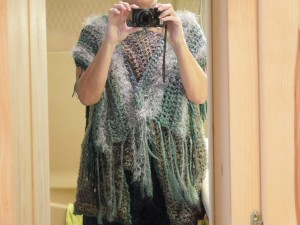 Here is Linda, isn't she cool?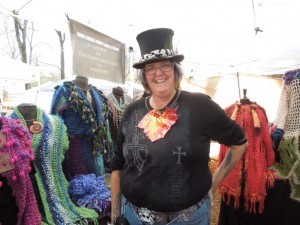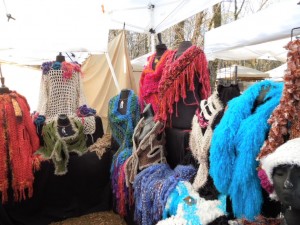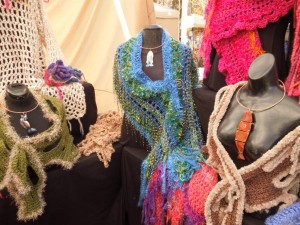 Linda has a website with a few things she offers on the site. www.FunkyLadiesStudio.com
I will be a repeat offender (buyer) from Funky Ladies Studio.