I am working on a Grandmothers Fan quilt for a lady in Tennessee. I love the colors and I bought the fabric at Joann's fabric store very reasonable. Do you know if you belong to American Quilters Society you get discounts at Joann's..Sure do.  Here are some of the pictures of the quilt top in process.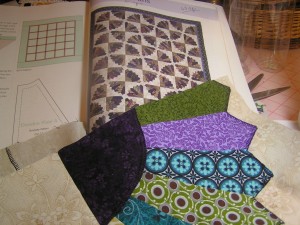 This is the pattern in the book and a peek at the block.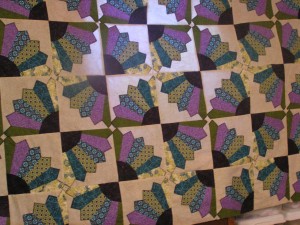 The light spot in the middle is light coming through a small porthole type window. The background is a beige floral tone on tone.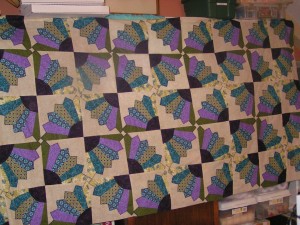 Another view.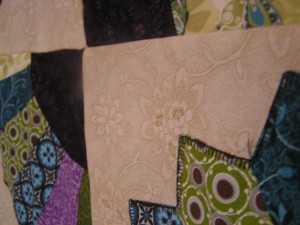 Upclose view of the beige background that I so love.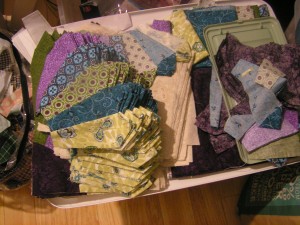 Parts still on the assembly line.
Last week Aunt Jan was here and she was looking around upstairs in my studio. We had cleaned it up somewhat and was proud to show her. Well she saw my killer tomato pincushion and said I needed to show it next to a regular size pincushion that in the picture I posted you really cant tell how big it is. I said ok I would do it. This is my all time favorite pincushion. I know I have had it at least 30 years. I just love it.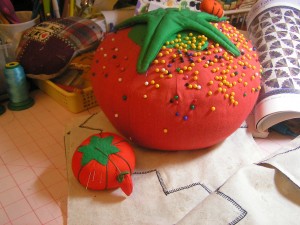 Little cushion, big cushion. It will hold about a zillion pins and more!