Today we had a visitor. He sure enjoyed his time with Great Aunt Jan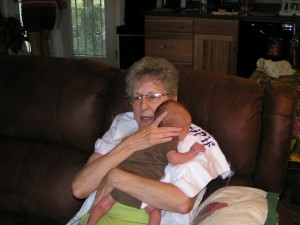 She was whispering sweet nothings in his ear!
Then Granny had to hold Adam standing next to his Mommy. Granny looks like she is sitting in the chair or on her knees.. how did she get so short???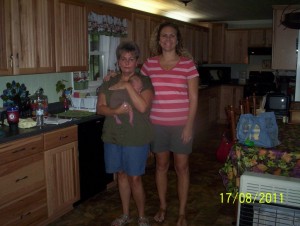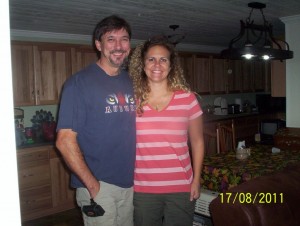 Mommy and Daddy.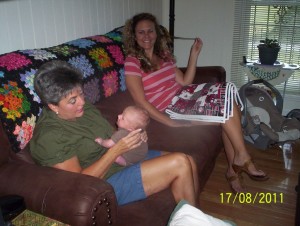 Adam is really taking in what Granny is saying to him.. Or maybe from the looks of it he is hunting lunch! He sure was paying attention.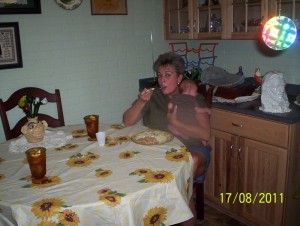 It was lunch time and it broke my heart he had a tummy ache and was crying. So naturally I had to do the right thing. Hold him so everyone could eat. I did not mind!!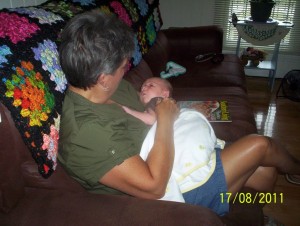 He really is taking in all the promises I am saying to him.. I can't tell. It is a secret between us two.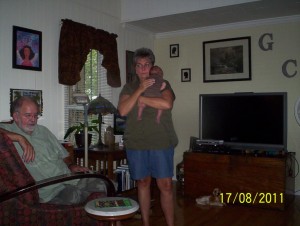 Granny showing the baby to Grandpa Gary.  He was generous and let me hold him a lot today! He and Curt had a project they were working on so we women took care of the baby.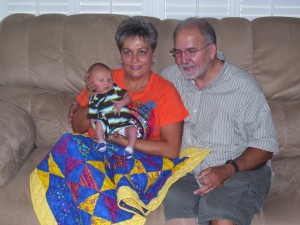 This is my favorite picture. It was made last week when he was two weeks old. Adam is a sweet baby. This makes 4 for us, Chase, Wheeler, William and baby Adam!  The two girls  say 4 and no more!!!