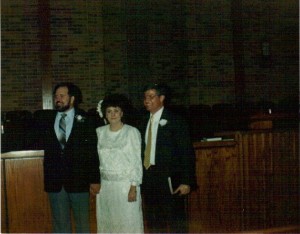 Gary, Chris and Bishop Ronald Acker. The Church Of Jesus Christ of Latter Day Saints, Bessemer, AL. Gosh we look so young!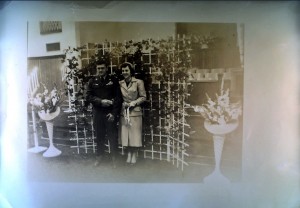 The reason I am here. Thank you Billy and Retha Epps.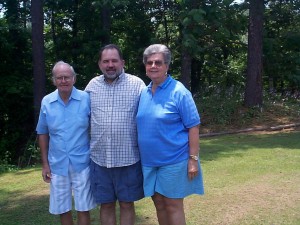 The reason Gary is here. Thank you Mr. and Mrs. Wheeler.
June 12, 1987   I DO!! And I am glad I did. That day I got a new name. I was no longer an Epps. I became a Wheeler. Mrs. Gary K. Wheeler to be exact.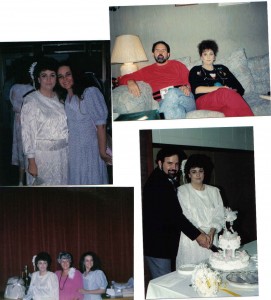 "It" my sister Karen was there top left giving me advice and helping me get everything in order. If she had not been there , I still would be looking for my shoes. Bottom left me, Mother and Karen. Bottom right The Lovebirds cutting their cake. Top right Christmas 5 years later.
I married a great man. I say a gift from God. I don't know how he has put up with me all these years. Sometimes I am not the easiest person in the world to be around, heck to be honest most of the time.  But he has and that is all that matters. He once told me he lived to make me happy. I live to make him happy and I am trying so hard to be what a good wife should be.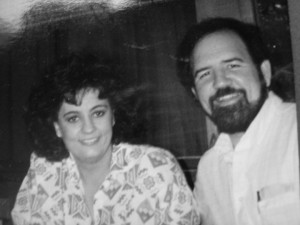 This was our first anniversary. We were getting ready to cut the top of our cake from the year before. It was on Mr. and Mrs. Wheeler's sunporch. April 27, 2011 this house was destroyed from the tornado that hit Pleasant Grove, AL.  The house will no longer be there but in our minds the memories are still there. Were we not a cute couple! Look at those smiles!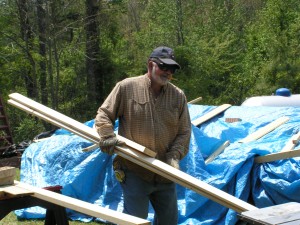 Here is my handsome husband working on our home. I think he is so HOT here.(Eye Candy.) He does great work after all I am the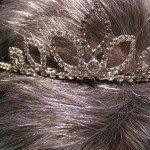 We say all the time how much we love each other. I tell him "I love you more than Forrest Loved Jenny." He says "Ditto."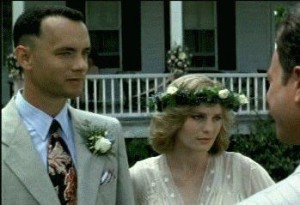 No I am not Martha Stewart, nor am I Rachel Ray. I am not Miss America either. But I try. Somebody told me once to take what you have and do the best with it. I try to be the best I can. Well sometimes! It does not always work out that way but he knows I try and that is all that matters.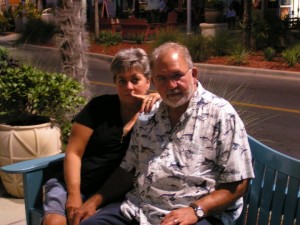 We were like two lovebirds a couple of years in Panama City Beach FL. SO COZY! Aunt Jan was taking the picture so we tried to behave! We do look like we were up to no good.

We are not much different at home!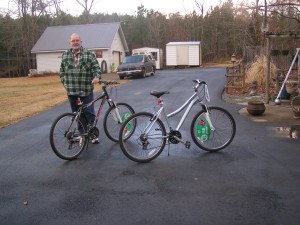 He is very protective of me. We have new bicycles. Got them last year and he won't let me ride them on my road. He says "A car will run over you girl." So I am going to have to wait until we can go to a safe place and ride. We do get to ride them in the yard! Well you can see the driveway. It is a pretty good walking or riding track.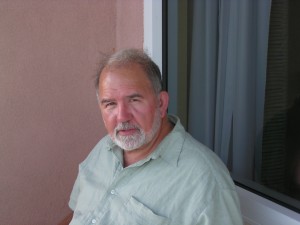 He is very entertaining. Here we were at the beach and he was trying to look like Earnest Hemmingway! I say a very good likeness! He is so handsome he needs to be in the movies.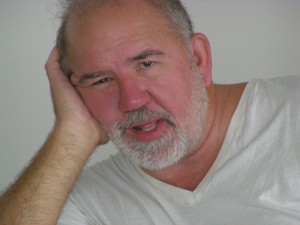 Look at this sexy "come here my love" look.. Hey it worked! SMOOCH SMOOCH!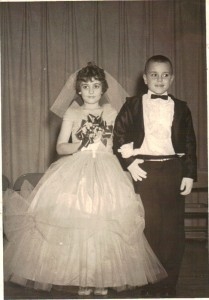 He is not a jealous man. Even when he found out I had been married before! (This is my cousin and we were in a wedding in 3rd grade. I have not had a husband except Gary.)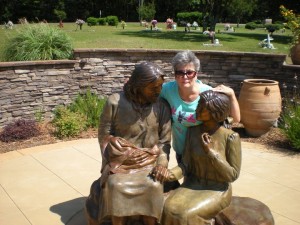 He is not even jealous of my friends in high places!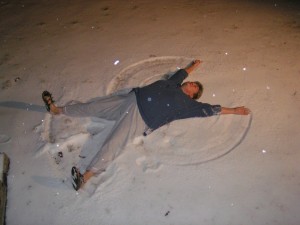 He is always with me even when I am acting silly.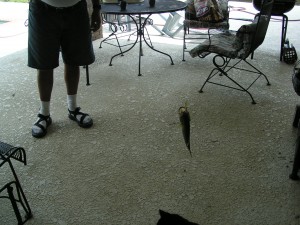 He is a real outdoors man. His first fish in 20 years! It was a miracle!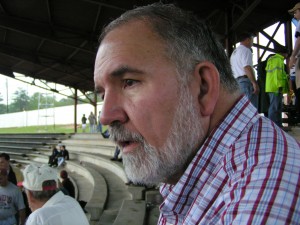 He was miserable but he hung in there with me one REAL RAINY day at the Rattlesnake Rodeo in Opp, Alabama. The only snake we saw was the one that came with a piece of bread that we bought to taste. It was a miserable horrible day but I had a good time just going. I sure wanted to see those snakes. Maybe next year. HIISSSSSSS.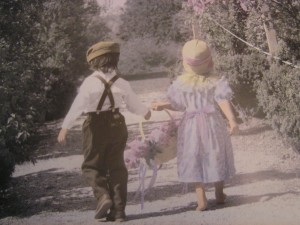 We have often said this is us. We feel like we have been together forever.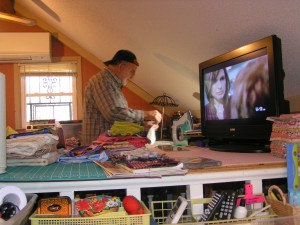 He is a great helper in our quilting business. I could NOT do without him.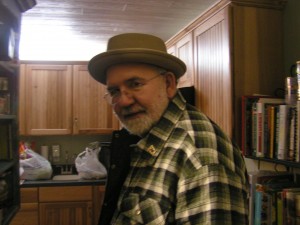 "Hey Edith, I am home!" "OH ARRRRCCCHHHIIIEEE, How was your day!"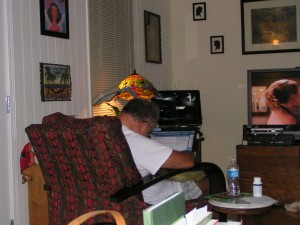 His most favorite hobby is watching TV and being on the computer!! LOL. He is going to kill me for posting this picture of him asleep.If you all do not hear from me, well you know what happened! He had the plug pulled on this blog and the Internet connection! All you have to do is turn on the tv and put the computer in his lap and he is out like a baby that has had a dose of Paragoric. Most of you wont know what that is but they gave it to us as babies and we slept like we were in a coma.
We have made a promise that we are going to spend our golden years together and drift off into the sunset together a long time from now. We plan on living past 100.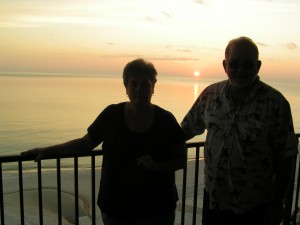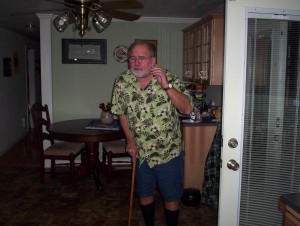 I have always had this saying, If you are dating and have a curfew of midnight and you are late, you may as well stay out two or three more hours because you are already in trouble so make it worthwhile being in trouble. I posted the above picture of him acting like an old man. I figured I was already in trouble posting the one of him asleep so I may as well make it worthwhile! Right?
You can search the world over and never find two people that are more compatable than we are. We were made for each other. Happy Anniversary Gary Keith Wheeler, I love you and I plan on being your "Edith" for the next 50 years! Of course we will be decrepit in a nursing home but we will be together! You can truly say we are…