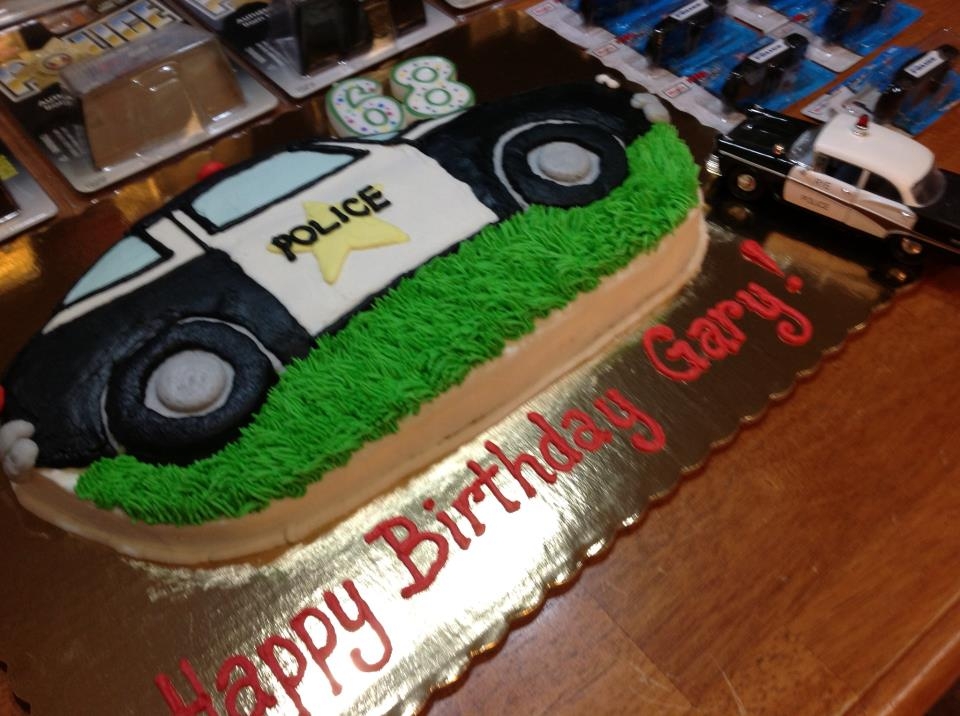 My husband Gary loves old police cars. He has never been connected any way to the police in any form or fashion. He just loves the cars!
For his birthday this week I decided to go on a mission to find someone that could make him a cake in the shape of a police car. FACEBOOK of course I know I can get the answer there.
I asked my friends on my wall and low and behold one suggest a place in Birmingham, AL
I emailed and they could make the cake.  We went to pick it up Saturday and I was so impressed. I had expected a nice cake because Sonya, the lady that told me about the place recommended it highly. I expected it to be nice but I was suprised it was awesome, just perfect! He laughed and talked about how he loved those old "black and whites." We just had a great drive home laughing and talking and anxiously awaiting cutting in this beautiful cake. IT REALLY TASTED GOOD ALSO!
So if you need a cake and you are located close to Birmingham, AL the area of the Galleria or near there http://cakes-n-things.com  Is the place for you!
Louise Cakes and Things
1604 Montgomery Highway
Hoover, AL 35216
205-823-6799