Today is IT's birthday.  She is my sister.. I wanted to show you some of her faces through the year.   I hope you enjoy these as much as I enjoyed finding them and posting.
HAPPY BIRTHDAY IT.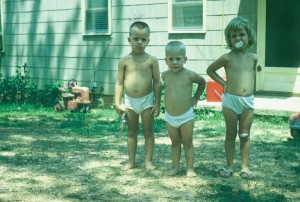 She is the one with the bubble gum and bandaid. She still loves a good chew! You will always find Bazooka in her purse along with a few Mary Jane's, THE CANDY! We have been known to chew paper and all!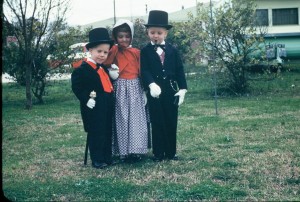 Here she was in a past life, an old frontier woman with Jiggs the comic strip character on the left and the Monopoly Man on the right.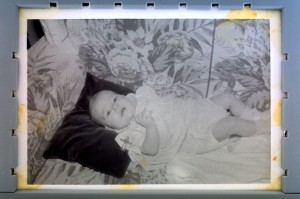 21 months old and adorable.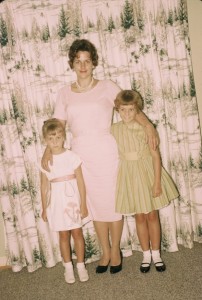 Here she is with me and Mother.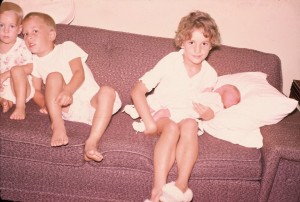 Trying to use her motherly instincts which we both dont have!!!
She was such a chubby little pretty baby.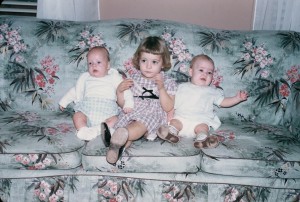 Look at her here trying to fall over!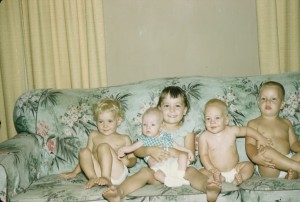 She has always been a closet want to be nudist like her sister!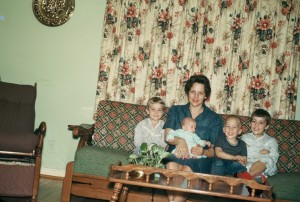 Look at her with her little boy haircut . She is the blonde on Mother's right side. Gosh I wish I still had that couch..It was solid wood with wagon wheels for the arms.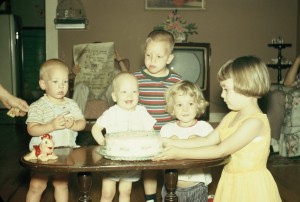 She has always loved Birthday cake. Look at the little anticipation look on her face.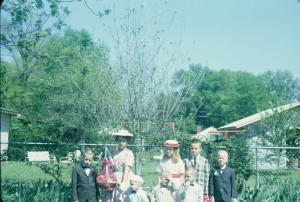 She was such a fashion icon for her time. I love the red ribbon on her hat that matches the sash around her waist.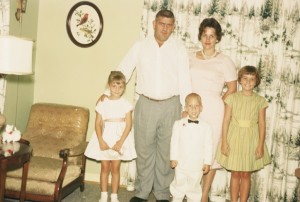 Our family minus Tommy who was to come later on. Today there is only three of us left. Me of course, Tommy and Karen (IT)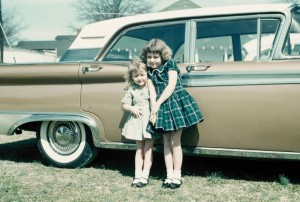 We were cute as two peas in a pod!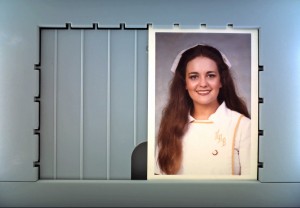 This was Karen's graduation picture in 1982 from UAB School of Nursing. That day I cried all day long. You 'd thought I was at a funeral instead of graduation. No one but the two of us know what we endured those years she was in college. She was the first one in our family to graduate and make something of herself professional wise. It was a struggle when she was in college but she made it. I was so proud of her that day!  I think she was beautiful here and still is.
HAPPY BIRTHDAY IT.. You are getting old… about to catch up with me but that is ok we will get old together and sit on the porch dipping and Bi***ing like Emmaline and Shug! 
YOU KNOW I LOVE YOU BEYOND WORDS!
Now if she don't kill me or have Carol pull the plug on this blog for the pictures…I will see ya later.