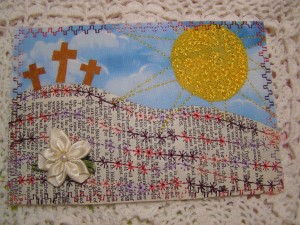 Happy Easter to all of you who celebrate.
I just posted on my www.tradingfabricpostcards.com/blog that I have not been posting much lately. I have been working in the house and the yard.  I plan on getting back full force next week with new things to talk about.
I do appreciate each and everyone of you. Be blessed.
Lacesell that was me that blew the horn at you Monday! 
Thank you all for reading my blog.
Chris Wheeler