Yep you all know that tune. Well I was singing it but adding "Glory To My New Machine" when it hit me I stay in enough trouble as it is with the man upstairs so I changed my tune, I am sorry I will do better, I did not mean to be disrespectful.  You know what I mean.
I was having such a good time with the machine embroidery free standing lace angel pattern and my new Brother Dream Machine. I bought the angel today online.  It called for Mylar. Well I do not have any and I live in the country here in AL and we do not even have a red light so what does that tell you??? We are country!
I found some shiny wrapping paper I had that felt like foil. Gold on one side silver on the other and I decided to give it a try. After all what did I have to lose but 19326 stitches and almost 40 minutes of my life.  I cringed thinking maybe I should have not tried this wasting all that time wear and tear on the machine and thread. Well then I had a talk with myself. I know good and well there have been miles of thread and time wasted perfecting these patterns so I went ahead and decided to give it a go.  What is the worst it could have happened?? Thrown in garbage can no blog post and you would have never found out about it. I tried it, I did, I love! I am in love with my Dream Machine and all the possibilities.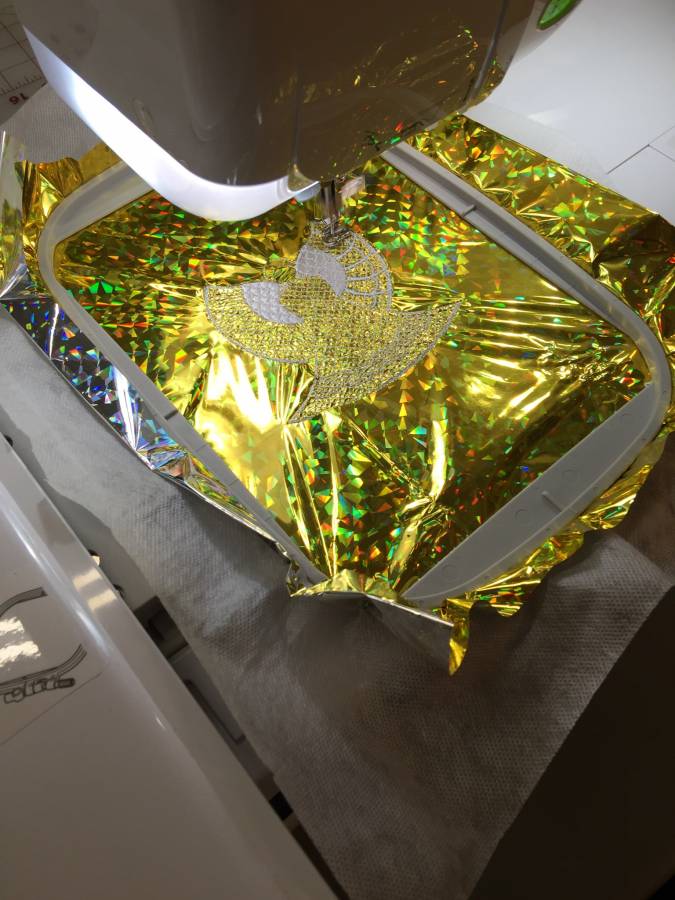 Here goes nothing except over 19 thousand stitches!
The next one will be solid white.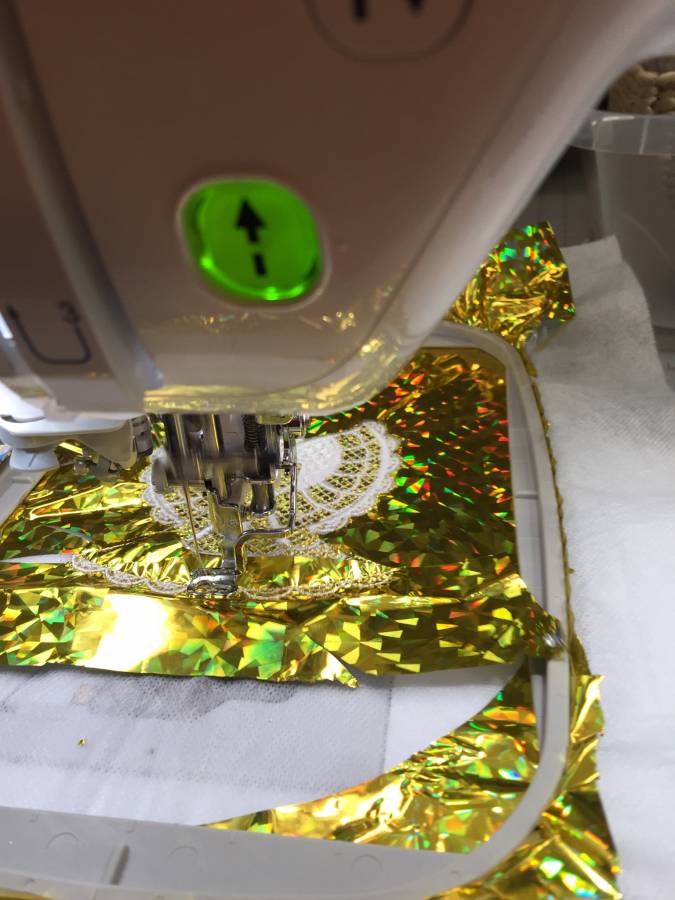 Paper got to ripping like crazy!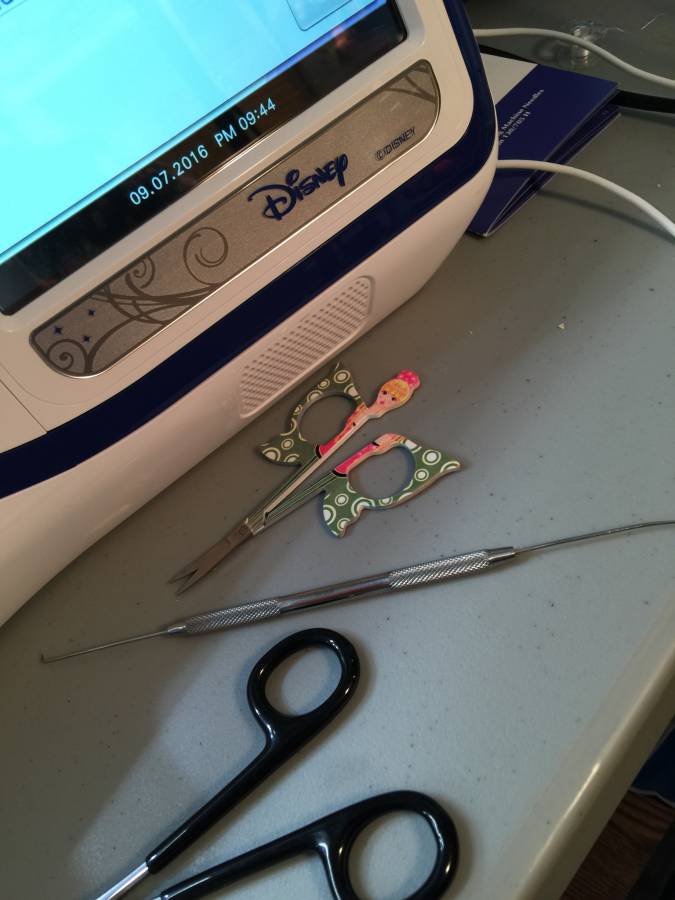 See that long needle. If any of you need a breast biopsy, or anything surgically lanced that is your tool. I stabbed myself oh four or five times!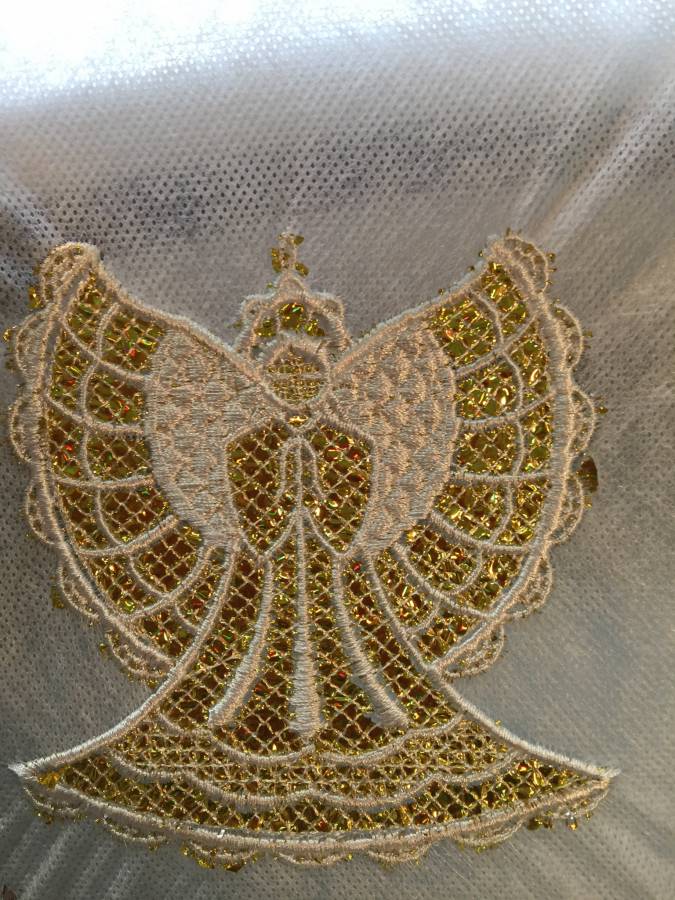 Rough cut just ripping off the paper.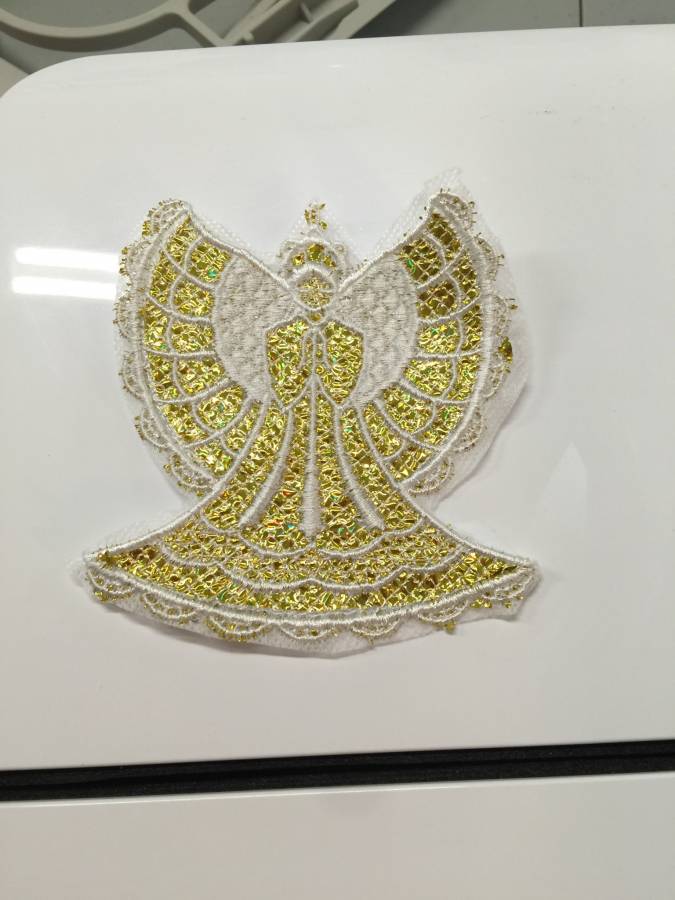 Love it!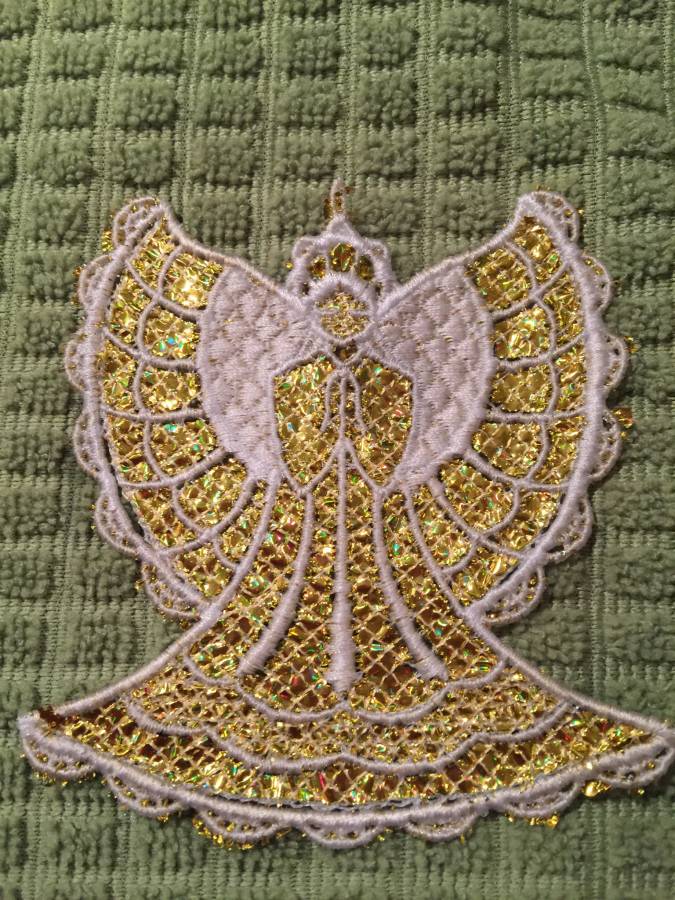 I washed all the glue off. I used Floriani Wet and Gone!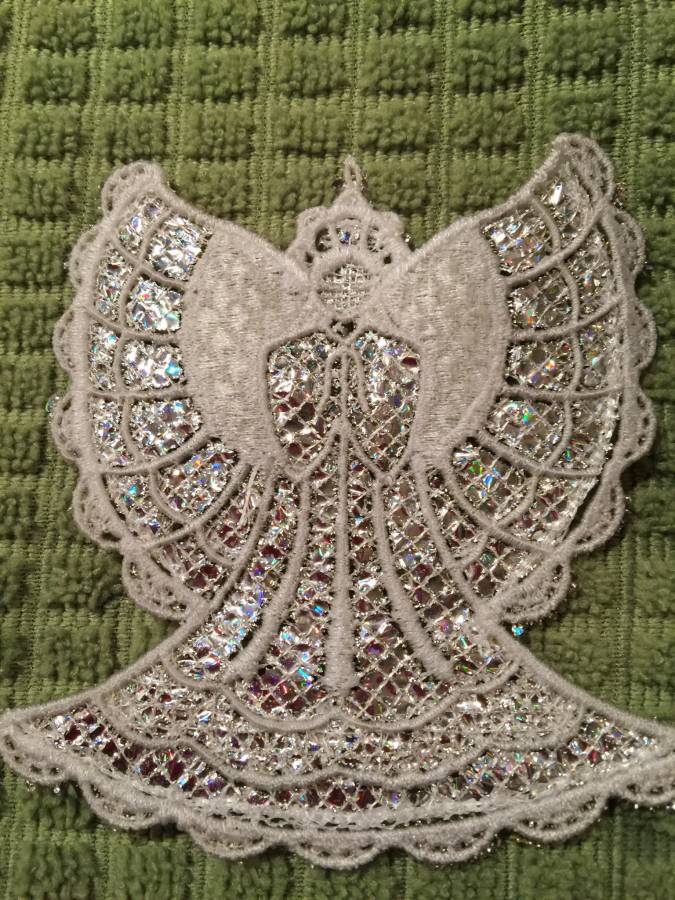 Here is the back. I like the silver. I am going to be doing some more of these with the Mylar colored sheets and also some solid white! I am going to be venturing out and trying more new things! Stay tuned and thank you for looking.