All I can say is "Praise the Lord." FINALLY I got old Shug (Tin Lizzie) home. Thanks to my sweet husband Gary and his friend Tim aka Timmie to me. He is a grown man and I call him Timmie!! Now I am ready to get busy and get busy and get busy! I am in a really strong sewing mood.  It has been so long since I have touched the machine about nine months during this house building that I am having withdrawals. NO MORE.. No excuses. The sewing machines are here the long arm is here and ALL the fabric is here.. NO EXCUSE.
I figure I am going to fine myself daily when I do not sew. What would you all think would be an appropriate amount?  Of course I know there are going to be days that I have to clean house, go to appointments or whatever those will not count.  Gary and I are so content and happy here at our new place. Looking out every window you see a beautiful sight.  Now to back in my sewing mood and I am my happiest when I am hearing "click a click a click a" (sewing machine sound.)
My first project coming up VERY soon.. watch for the post.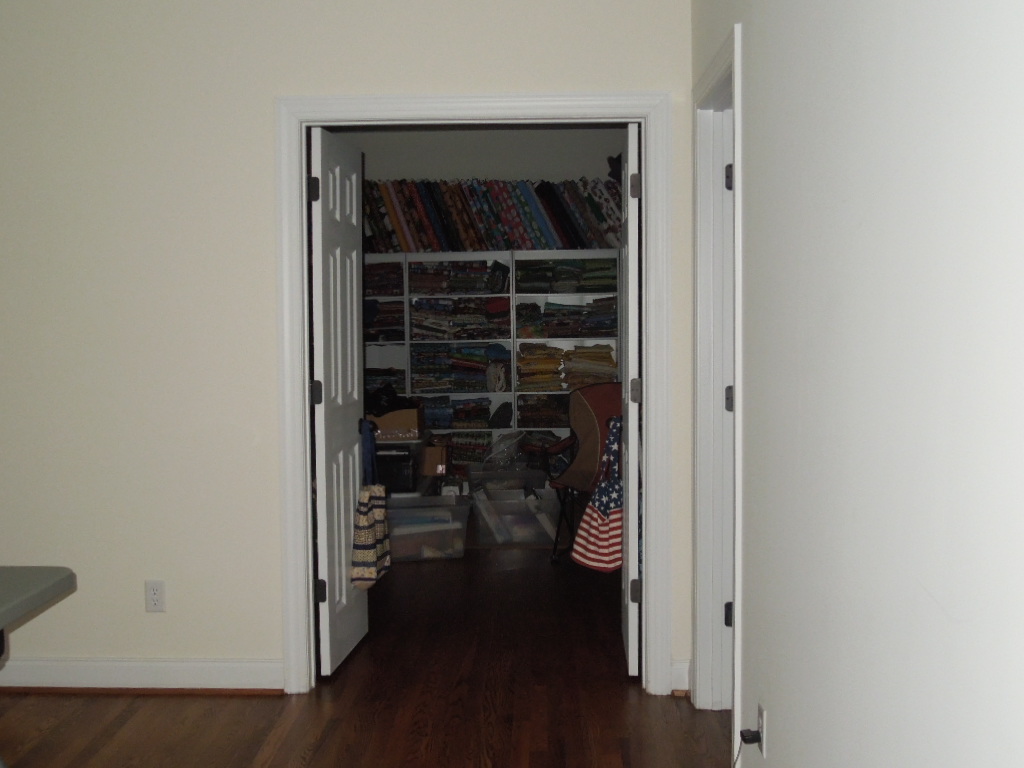 This was when it was a mess in the floor with all the boxes and tubs we were having to unload.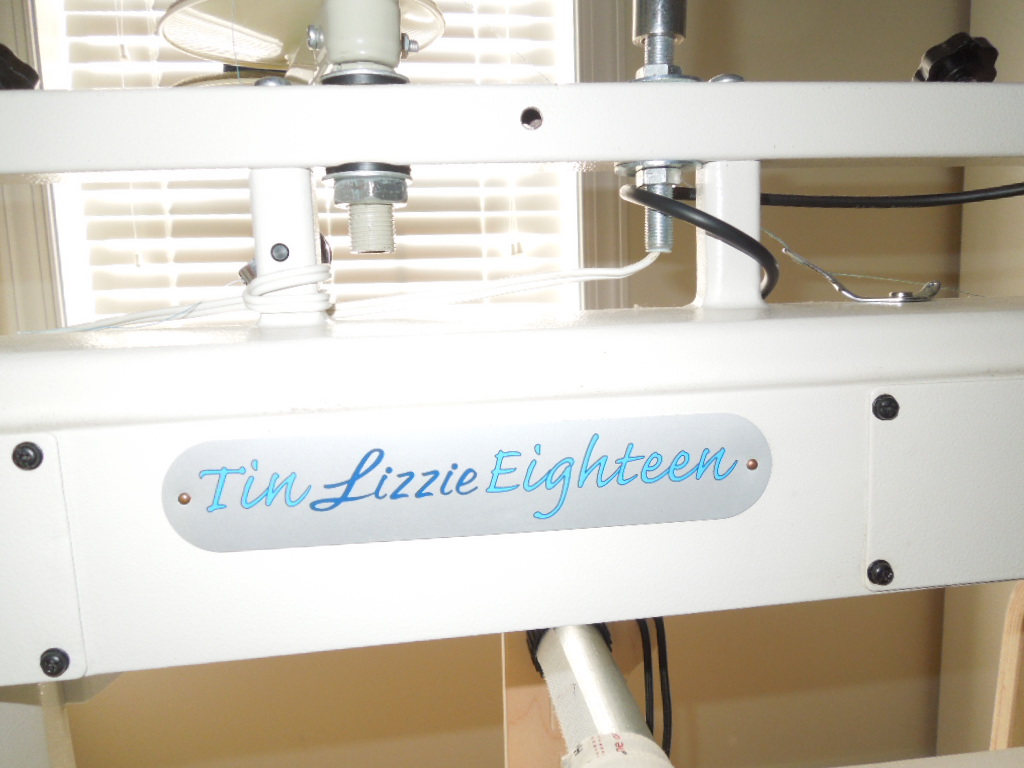 I need to make a label and call this Shug.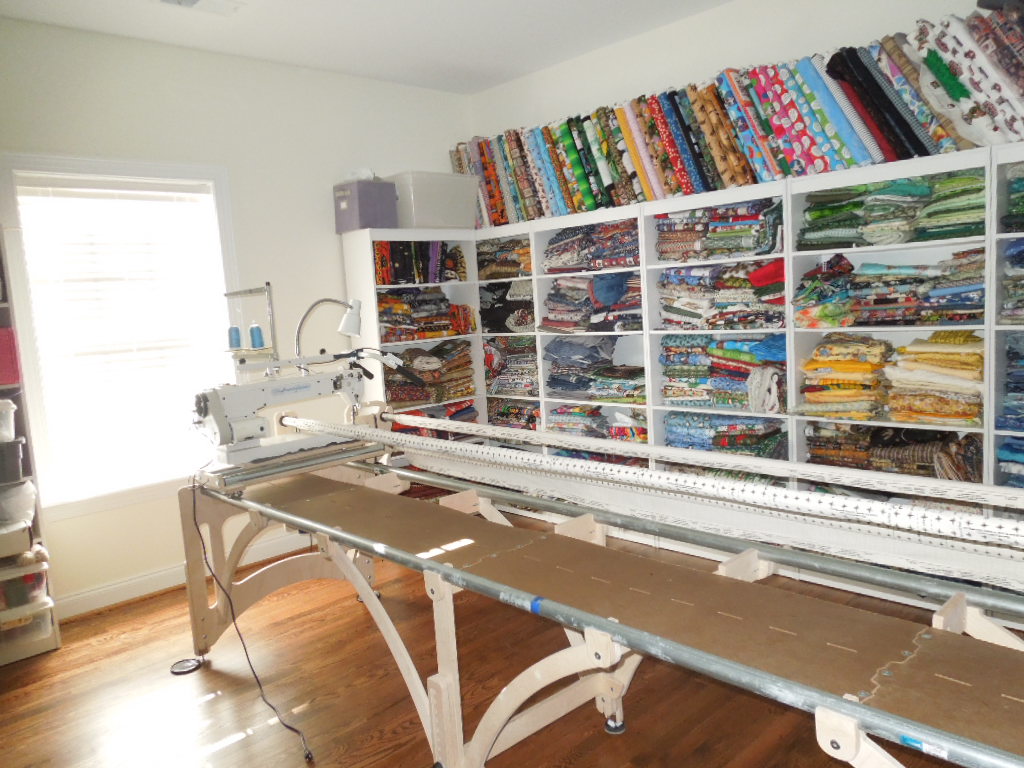 Does Shug not look absolutely lovely? Her new home is so cheerful.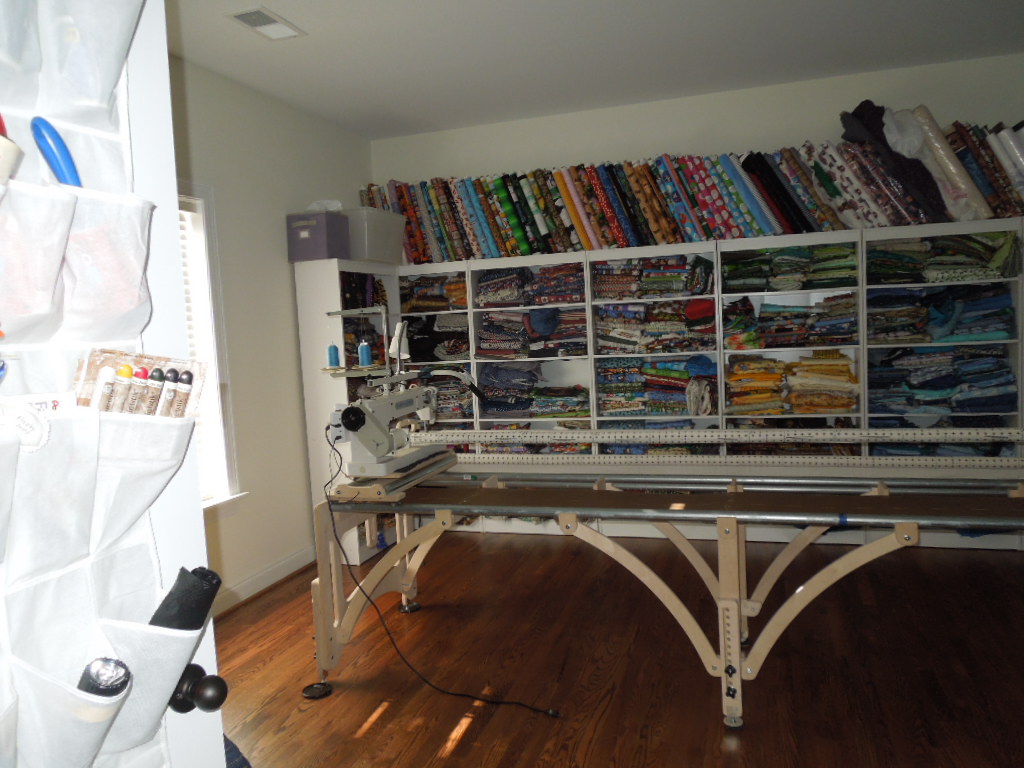 I have these shoe racks on both sides of the doors. You can get a lot of things in them you need without having to clutter up the shelves.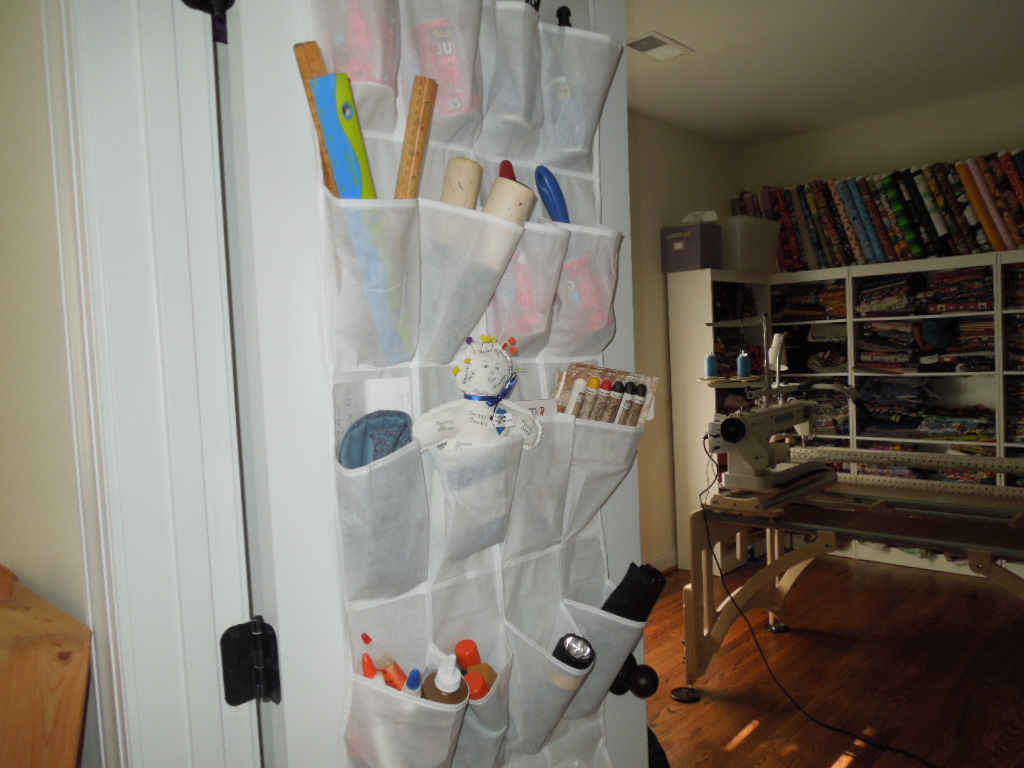 A closer view.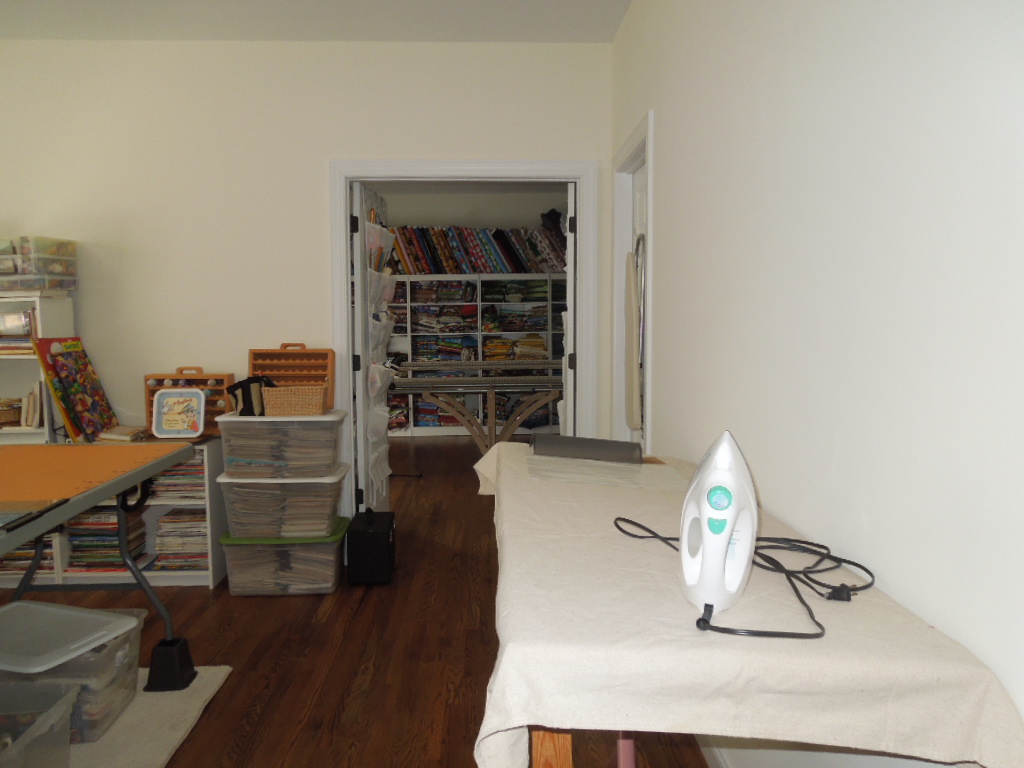 She sure looks good from afar!!  Oh how I love my special little piece of earth! Thank you Lord and Gary for giving it to me. I feel blessed!