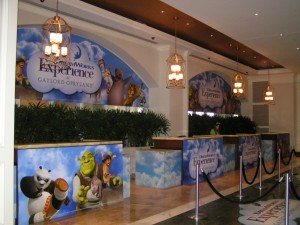 You remember in school when you came back to class after a summer vacation or Christmas vacation the first assignment the teacher had was for you to write a paper what you did on vacation.
I don't know if she was bored, did not have a lick of being creative or being nosey. I usually made up something because one, I did not care for her knowing what I did all summer and most of the time it was nothing to write about. We were dirt poor and had zero vacations after Granny and Pop were gone. I figure if I did not get a whipping everyday that was an accomplishment but that time you had the fear in you.. So if you wrote that you surely would get one when you got home after the teacher called and told on you. We truly were brought up in a different time.
OH BOY DO I HAVE A STORY THIS TIME! You are going to get a visual.. Not much writing.
What I did on my Christmas Vacation, December 2011
by Chris Wheeler
(OK LAUGH)
This year for my Christmas vacation Gary, my wonderful sweet handsome hubby asked me what I wanted for my Christmas and Birthday. It was simple. No get togethers, no parties, no nothing. I wanted to see the Dreamworks Experience at the Gaylord Opryland Hotel, in Nashville, TN.
You see I heard Shrek, Fiona, Puss and Boots and many more were going to be there and I just had to see them.
Guess what??? I got my wish.
Friday until Monday. Pure Heaven on earth. Beautiful!
If you have never been there anytime you do not know what you are missing. This place is massive in size. I do not mean big I mean massive like I said. You can walk till you pass out and still not see everything.  It is in sections, then you walk across a bridge to the other side and have to take two elevators to get down to the bottom of the place.
The beautiful gardens are something by themselves to see. I just never in my life time been any place this beautiful.
Well for the next few days I will not be creating or doing anything exciting so I am going to post some pictures to let you share our experiences.
I want to thank my husband Gary for giving me what I wanted this year. He truly is my gift from God all year long and this year he made my life real special by taking me to the Gaylord and for that I thank him from the bottom of my heart!! AND he will be treated like royalty from me all year long. Do you think this was in his plan??? I am not even going to fuss about cooking!!
Ok for the next few days I hope you enjoy these pictures. This memory will forever be in my heart and mind.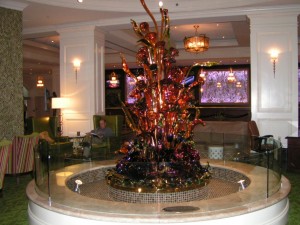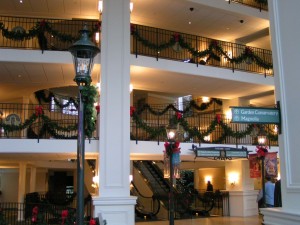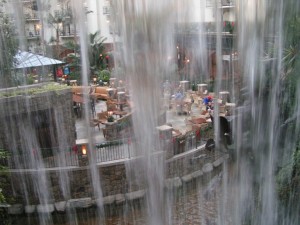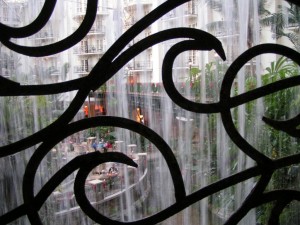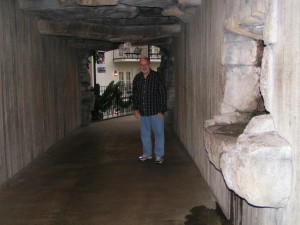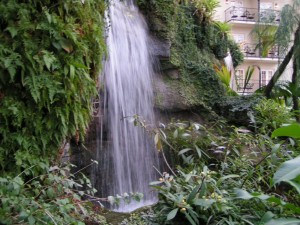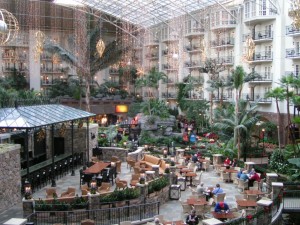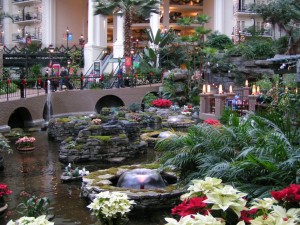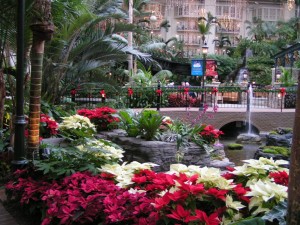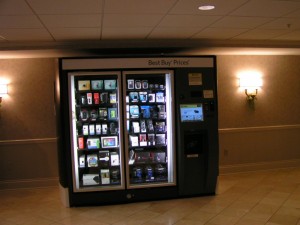 Best Buy in a machine. You swiped your card, made your selection and then it came out on a tray like a sandwich would on one of those fancy sandwich machines.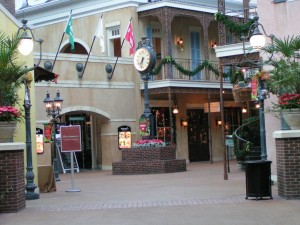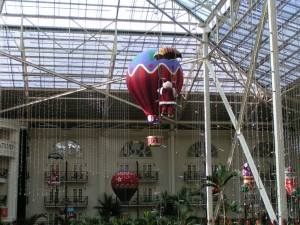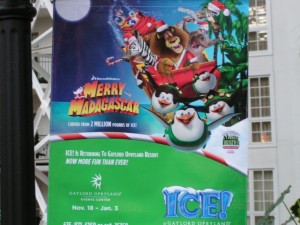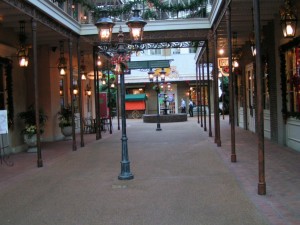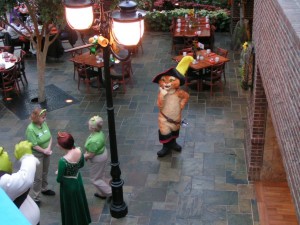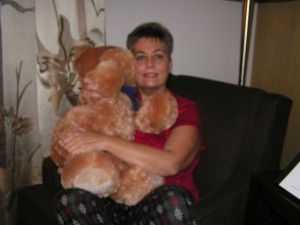 That is me with my little boy haircut. Christmas morning Gary went for his walk, came back and told me to close my eyes. Something was left for me. It was Gaylord!! Oh that is what I call him. He is big fluffy and so soft. I just love hugging him. I guess when I get 100 I can take him to the nursing home to keep me company. Sometimes I feel like I am in my second childhood, then I realize I never left my first one!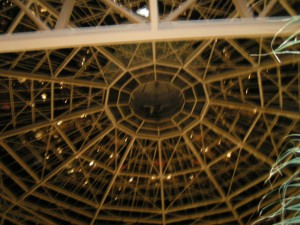 Sitting on the balcony of our room looking at the ceiling. It looked like a pale white color at night , like a space ship, but my camera made it look yellow.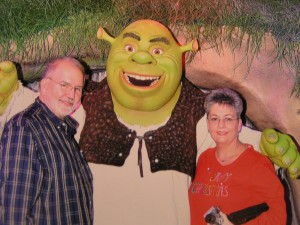 We were having as much or more fun than most of the kids. They had a bedtime. We could stay up all night if we wanted to. This was at meet and greet the characters. Shrek was so big we felt like teenagers!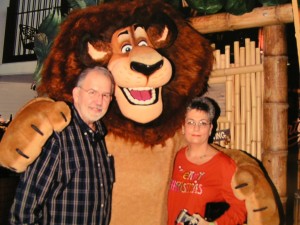 I was not afraid that I was going to get "et" up!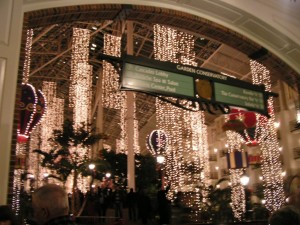 Can you imagine having to hang all these lights to later take them down to store? You could sit on your balcony and look out over the gardens and see the beautiful lights. We did not stay on this side. We were across a good ways over. Next time we will be staying on this side. Just a total different scene.. GORGEOUS.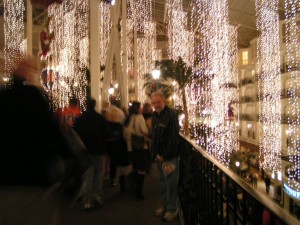 Gary on the walkway. Behind him below was an Italian restaurant complete with pretty fancy linen tablecloths. You see all the balcony rooms?  There is 2881 rooms at the Gaylord, 174 suites and 5 Presidential suites. Now that is where I would like to stay. I could see up in one of them and there was a baby grand piano in the window.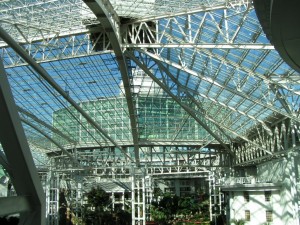 Did I tell you that you are enclosed in glass. You hear nothing from outside, feel any type of weather and it is the same temperature all year round. Very nice.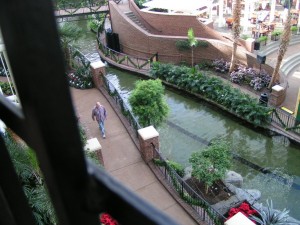 Looking down at my husband Gary taking a walk from our balcony.  My dream would to be able for us to sell everything we had and come up with enough money to live here the rest of our lives. But I guess we can not. I would love to be the blogger for the Gaylord. I could go stay a week with my really professional camera I have that I do not take out much and take some really neat pictures and blog about them and then find out what all is going on and blog about it.
If I have a choice of going here or Disney World, I will pick the Gaylord anytime. It is truly a beautiful place and we have been there 3 times and I can honestly say we NEVER have encountered a disgruntled employee. If you ask for something they do what they can to get it for you. Nice is not the word to describe them. They do not mumble and grumble they are there to serve you. Very nice and the organization should be proud of the type of people that they employ. I love it that their name tags say their first name and where they are from. The young girl that checked us in was from Pinson, AL just a few miles down the road from us.
Ok enough pictures for tonight and stories. I will have some really great ones, better than these with the stories on some coming up tomorrow and the next few days. Did I tell you I saw a mirror for $9000.00 Yep NINE THOUSAND. It was gorgeous. I stood there and looked at it and wished I had a place for it! Now you know I am not spending $90.00 on a mirror much less $9000.00 but it truly was breathtaking!