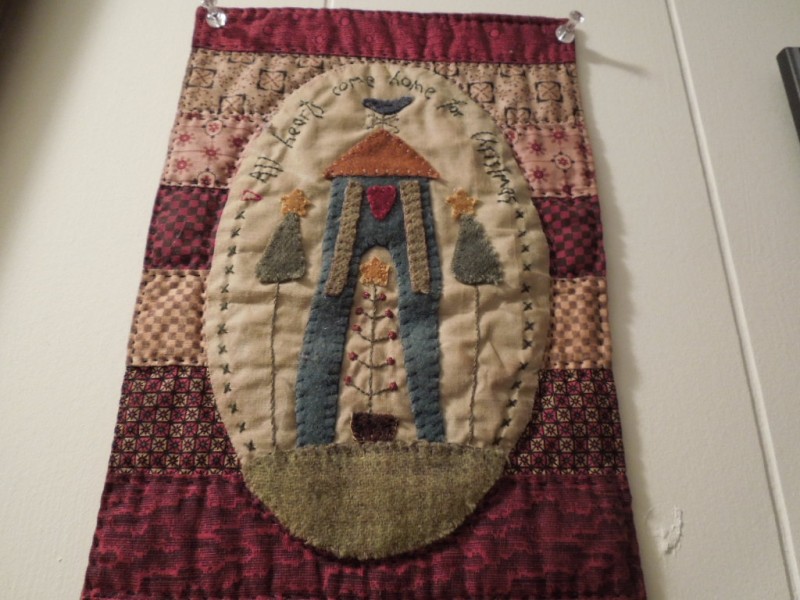 Last year I got this in the mail from one of my readers Debbie. I treasure it. She is a faithful reader and I enjoy her blog also.
Today I got a package from her. This was in it.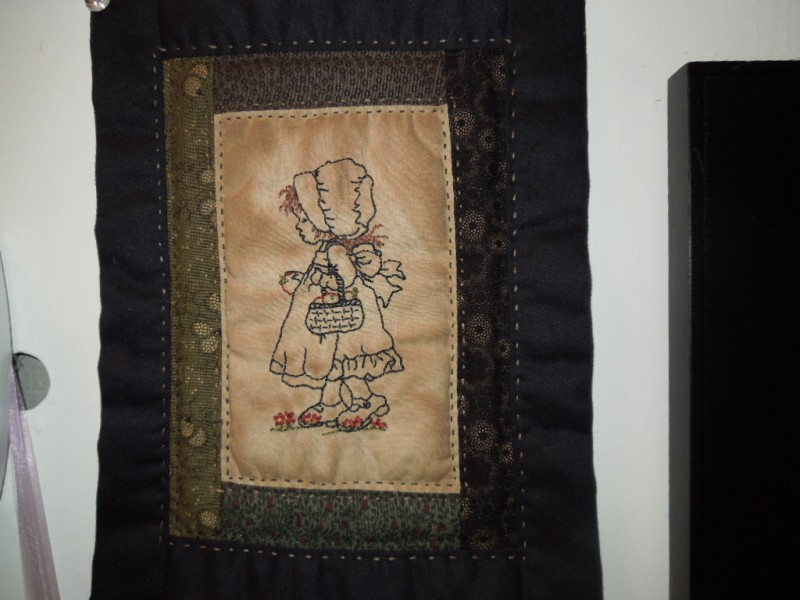 It is beautiful. I just love it.
Thank you Debbie. You made my day! I am truly honored to have another piece of your art.
You can read about her and see her beautiful work at http://woolnsails.blogspot.com/