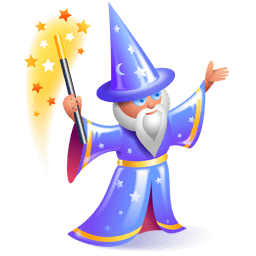 I can hear it now "has she lost her mind?"  No sure have not even though sometimes I wonder myself.
I believing in sharing good things. Carol Logan Newbill my Webmaster. I wish you would take a look at the below link and see all the informative things she sends me and all the great things she does for me being my master!
I never have to worry about security issues, or basically any issues. If I destroy something or tear up my site the Wizard as I call her works her magic and in just a few minutes I am fixed. 
She was my Wizard a year before I actually met her. Normally I would not have let someone I have never met design a website for me. I decided to step out and go for it this time. I did and I am so very glad that I decided to go with Carol. Smart, nice and very affordable. Do you see I am well pleased!!  I wanted to share her latest post with you. Sign up to receive her emails. They are not alot and every one of them you will find something you can use. I am learning with each one.
Thank you my mighty Wizard! I would not be here today on the WWW if it were not for you!