Oh when I find something good I love to share. For all of you in the Anniston Alabama area there is a great shop at Wal-Mart .  Regal Nails. It is located inside Wal-Mart , 5560 McClellan Blvd. Anniston, Alabama 256-820-2700.
Yesterday I treated my self to nail day. Aunt Jan has been telling me for over a year about Christina at Regal Nails. I decided to give it a try. We called and got an appointment which is the best thing to do. Call in advance and set you a time that you can be there. No waiting. Christina gave me the work over. The best manicure and pedicure to date.  Aunt Jan had Su who was awesome also.
I do not like normal but I was going to get French Tips again and Christina told me "Summer is here, go colorful." Well that was all I needed to hear. I have two different colors on my nails. Something I have never done on the fingernails. On the toes during the summer I get all different colors, but this time Su painted flowers.. I must add she is very good at it.  I love my nails Christina and I will be back.. NO I AM GOING TO BE BACK. It gives me a chance to spend time with Aunt Janice in her hometown and get the "Royal Treatment" at Regal Nails.  Their number is 256-820-2700!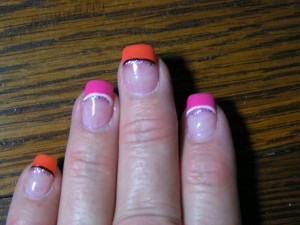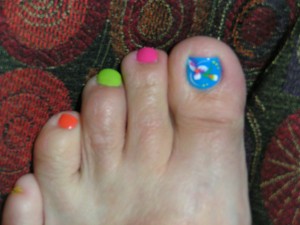 I will be doing different each time I go.. Gene they do pedicures on men also. Treat yourself and before you tell me..YES I KNOW THEY ARE DIFFERENT COLORS!