Today Gary , my husband was cooking breakfast and he asked me would I like to go back to Pleasant Grove, AL where his mother's home was that was destroyed April 27, 2011 during the tornadoes. Until today I could not get him to go. Gary grew up in the area. Of course I wanted to go. It did not matter that Carol my wonderful friend and web master and I went yesterday. I wanted to go again.
You see I see some things different now than I did before April 27, 2011. I dont worry about those tiny nonsense things that used to really give me a hard time. What I worry about is how happy I can be and how happy I can make my husband.
I thank the good Lord for every crumb of food I have and for every piece of furniture even if a lot of it does not match. I thank God for my husband more than anything and our health and many blessings. 
Well we got ready and left for our trip. It takes us about 1 hour to get to Pleasant Grove. I was nervous because I knew my tender hearted husband would be sad. But we talked and I told him it would be ok that yesterday the area did not look nearly as bad as it did two weeks ago when I went there with my sister in law.
We arrived and first thing we went by his mothers home. We just rode by. He could not believe all the destruction just on her block. I could see tears welling up in his eyes and mine also. He has such a sweet heart.
We then rode all over the place and came back to his mothers home. We got out and held hands walking down the path to the back of the home. He just stood there in disbelief. This was his home. His father and mother's home. We had many good times there with them.  We heard someone and noticed next door the neighbor that was so kind to my mother in law was at his home which was completely gone. He walked over and we all hugged and said our "we are sorry" and you know all the things you think of at the time.
He was ok. He said he and his wife were alive and they were blessed. Now granted they have nothing but basically the clothes on their back and their home is not standing , just the foundation but they are blessed. I feel the same way. If you all could see the area you wonder how anyone got out alive.
Here are some pictures of the inside of the home I took yesterday.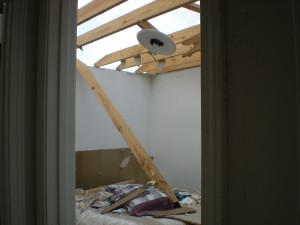 This was the bedroom where we always slept when we spent the night.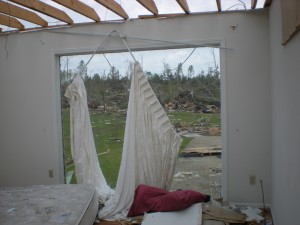 This was the bedroom across the hall from the one we always stayed in. It looked out back through that huge picture window at the pool. You can't even see the pool or much of the yard now. The glass however did not break.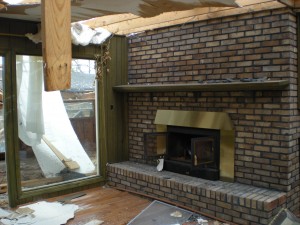 This was the den. The tv was in front of the big glass window. We had many good times in the den watching Wheel Of Fortune and Who Wants To Be A Millionaire and of course QVC.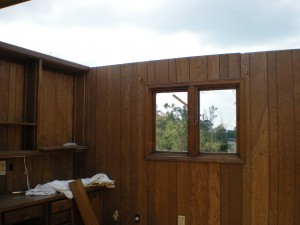 Office upstairs. Notice NO ROOF. The entire roof is gone except over the kitchen and some of it is gone and the sunporch roof. It caved in .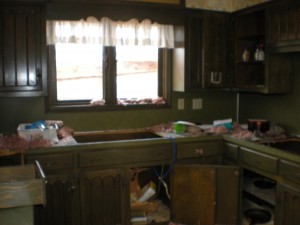 Mrs. Wheeler's 60's kitchen with avocado green everywhere!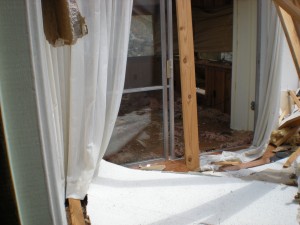 This would have been where Mrs. Wheeler's hospital bed would have been. She would have been sucked out of the house. This was where the dining room, living room was and it was torn completely off the house.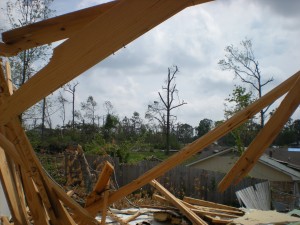 This was looking from her bedroom door. The bedroom was completely taken off the home.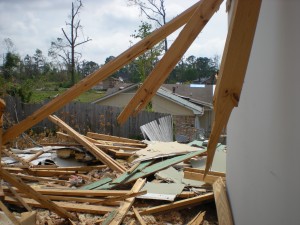 Another view of the bedroom and living room area.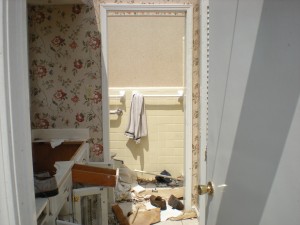 Carol pointed out the lone towel.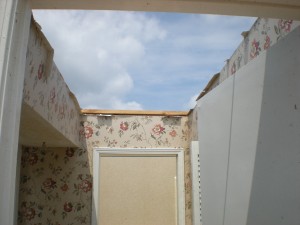 The bathroom ceiling.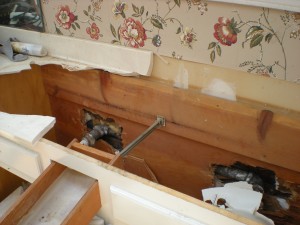 See how the tornado ripped out the vanity sink. It was marble and it tore it like it was a piece of paper.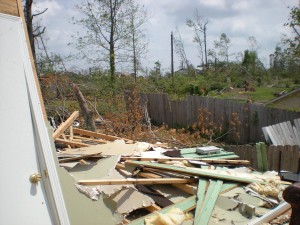 Looking out standing in her bedroom. See the door to the left. That was where you came in.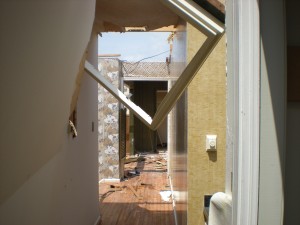 Going towards the stairs.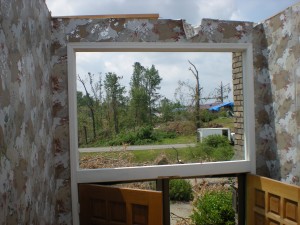 Looking down the stairs where a tree came in , went up the stairs and there is a hole in the wall.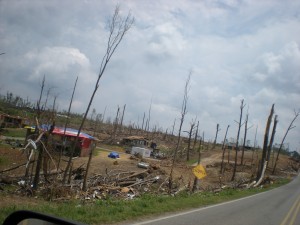 Looking towards her home that is top of hill on far left. This used to be a very heavily housed area with tons of trees.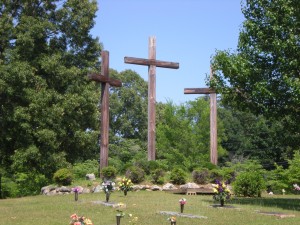 We then left and went to a new location to visit Mr. and Mrs. Wheeler.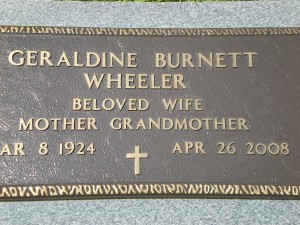 The tornado that destroyed Pleasant Grove where they lived and are buried was April 27, 2011. Look at her death date April 26, 2008.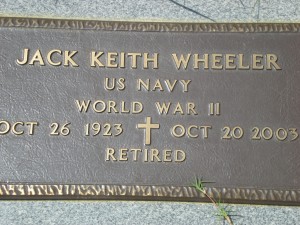 Of course we could not forget about Big Daddy.
Out of the corner of my eye I spotted someone….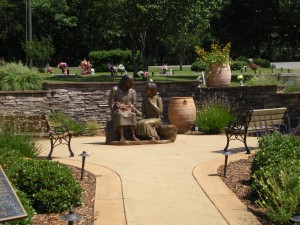 I had to go see who it was.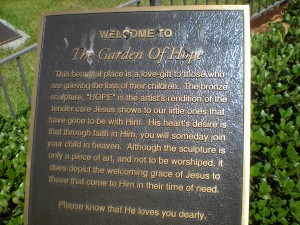 I noticed this sign at the entrance. I kept going.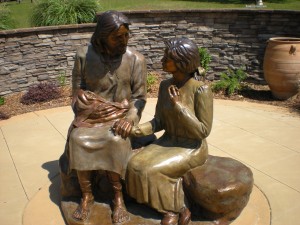 It was Jesus comforting a mother and her child.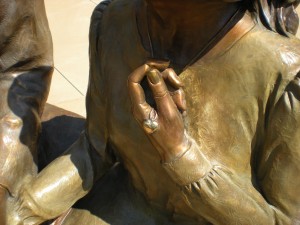 She was clutching her beautiful heart locket while taking in every word he was saying.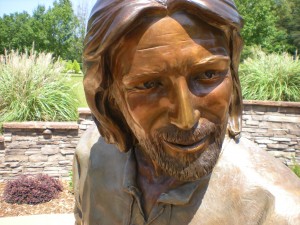 He was smiling and telling us both wonderful things. We listened carefully.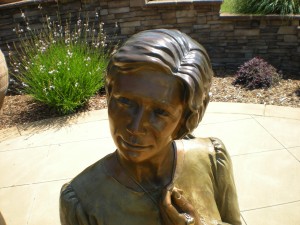 She was a beautiful woman.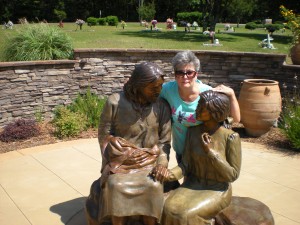 I bent down to give them both a hug and to tell Jesus something secret and ask for something in a prayer. Also to say to him, I LOVE YOU.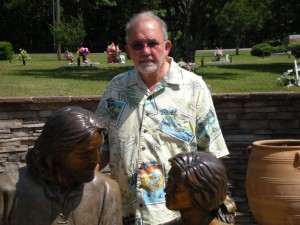 Gary was a little sad. His mother and daddy were no longer here and their house is going to be gone. Yes I was sad also. But we did tell them the home they have now is a lot better than the place called earth.. They have a heavenly home. Both were wonderful people. Good people. Christian people. So there is no doubt they have a better home now.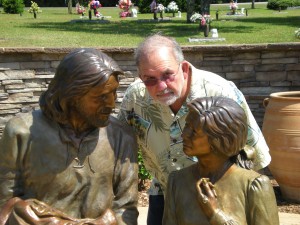 Gary was already feeling better. Jesus was telling him something comforting and he was listening. He also told him some secrets and asked for some things. We both left feeling better.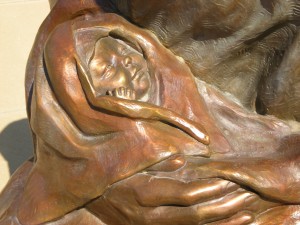 The sweet baby was taking it all in.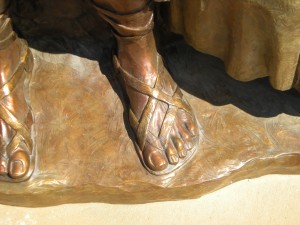 I then noticed his beautiful feet.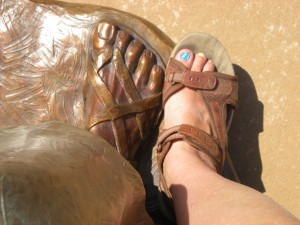 I then wanted our feet to touch. After all we are great friends!
It was time to leave and come to our home. We will be back. We have more to talk to him about and we want to see the people build back and start new memories.  Please everyone continue to remember our state Alabama. It is torn up from one end to the other and remember the other states, Missouri, Oklahoma, Arkansas and the many other states where lives are lost and homes destroyed.
Thank you all for looking at this long post but I felt I had to write it.
LAST BUT NOT LEAST I was watering the plants this evening, this was in the yard. I have no idea who it is and how far it blew here. We have been finding mail from Tuscaloosa, AL in our yard and today this. We are about 2 hours from Tuscaloosa, AL. If this is where the picture originated..well it came a long way.