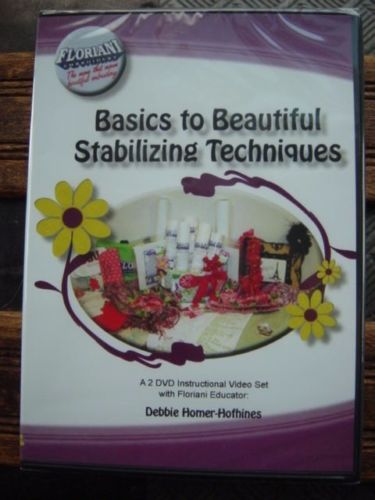 I am not a stingy person I never was a stingy kid and I refused to hold back info when I view it important and helpful to others.
This program is beyond words, Basic to Beautiful Stabilizer Techniques. This is by a great teacher Debbie Homer-Hofhines.  I can not believe how I stayed glued to this last evening. It was like the most informative instructional DVD I have ever watched in my life.
If you have it and you are a machine embroidery lover like I am beginning to be and you have not watched this you are missing a ton of help.
I was fortunate to attend a two day seminar where I purchased my machine and Debbie was the teacher. Very lovely lady with the most kind spirit and she has some of the most awesome items she has made over the years. She is very talented and helpful. I will be attending more classes from her when available in my area.
I think you probably could ask your Brother Dealer to get this for you, or they may have it in their stores. I did see some for sale online and always check with http://www.florianisoftware.com
Also on the back of the disk there is another address http://www.RNKDistributing.com   I know what I will be doing tonight during shut down time. Watching these two disk again. I can not begin to tell you how much I learned last night!   I am taking over the embroidery world!!!! Just kidding but I am going to do my best to be the best of the best!