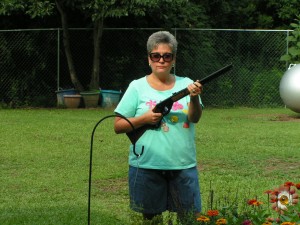 You remember on Sanford and Son, Fred accidentally donated his Blind Melly Jelly records and he and Bubba concocted a scheme to get them back? Bubba was going to be Blind Melly Jelly's son Lead Belly and they went to the library and Bubba was wearing sunglasses and he said to the man "I want my daddy's records?" Well TODAY I WANTED MY OSCAR MEYER WEINER WHISTLE and I was  not taking NO for an answer. I got ready and got "packed" up and left out the house headed to Walmart at Gardendale.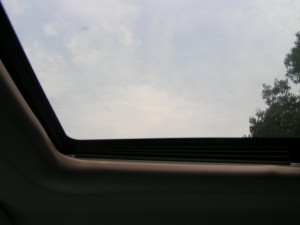 I opened the "lid" of the car and off I went whistling the Oscar Meyer tune.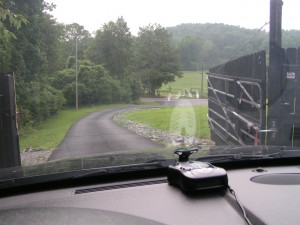 Out of the Wheeler Compound I headed. Next stop Walmart, Gardendale, AL about 45 minutes away!
Time…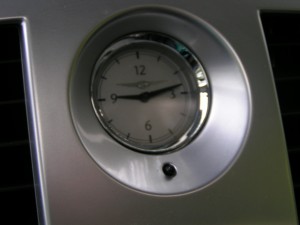 I had to be there by 10.. I was going to put the pedal to the medal. I have a fuzz buster but when I almost got to Walmart I discovered I had failed to plug it in. I really got good out of it didn't I?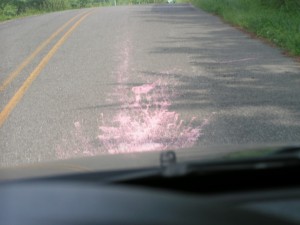 I saw this big pink splat in the middle of the road. I guess Barbie had a wreck.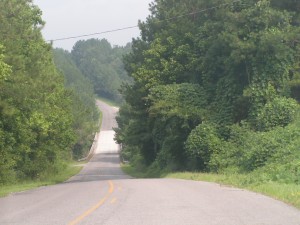 Almost to the bridge crossing over the beautiful Locust Fork River. One of the last free flowing rivers.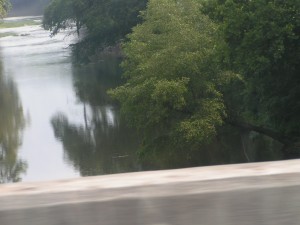 No cars behind me so I tried to get you a good picture.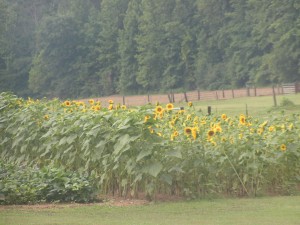 I see I am not the only one that loves Sunflowers!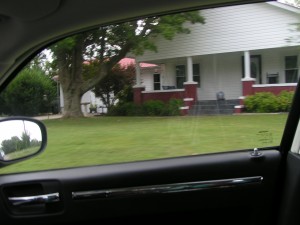 Everytime I pass this house I smell pound cake cooking and visualize a granny in an apron coming to the door to hug and kiss you until you almost pass out from lack of air! I love this house.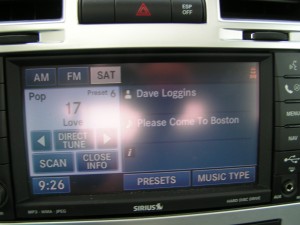 Much as I would like to, I can't today. I am on my way to Walmart at Gardendale, AL. The Weinermobile is waiting for me.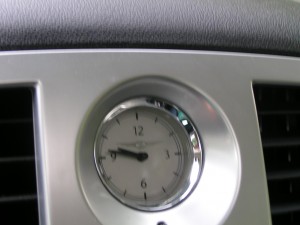 Sistah Girl can haul when she has to. I am almost there.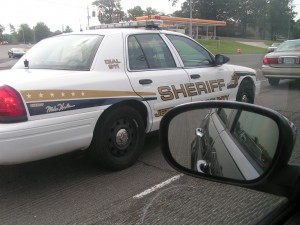 OH CRAP! They already got the word. I figured I'd be on Bama Busted tonight! Or Fox 6 News.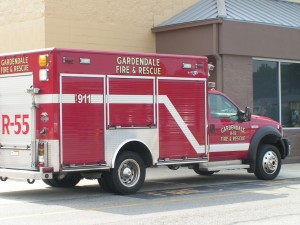 I rounded the corner on two wheels. By this time my stomach was cramping. I was trying to figure out was it because I was nervous, or then I figured it was the 6 plums I ate last night while watching tv and on Facebook.  Well if I have an accident I will blame in on one of the kids in line. Guess what..NO KIDS in line. Just a 90 something old man.. Well he was going to get the blame..nothing happened though. I was safe.
THEN I SAW IT…
The Wiener
I was shaking and sweating! Anticipation!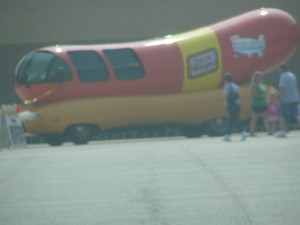 I parked so fast I don't even remember if I locked the car or not.
I was NOT going to leave without a picture.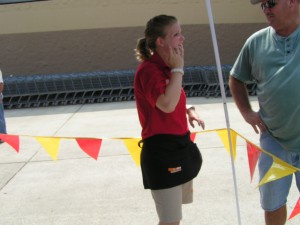 I walked up to one of the nicest young ladies, then I said "I want my Daddy's records", oh heck I said " May I please have a weiner whistle? I came all this way for one. When we were growing up my parents never took us anywhere but to church so I never got to see the Weinermobile." She grinned and said "Of course you can have one."  There was the 90 year old man standing in line and he let me go first. I was first in line no waiting. A truly southern gentlemen.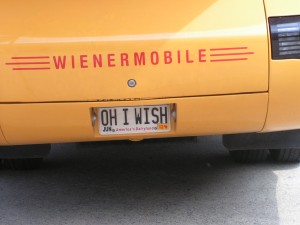 Oh I wish I could have been behind the drivers seat. That baby would have taken off, burning rubber and it would have been here in Locust Fork behind the compound fence by night fall. I'd rolled all over Alabama in that thing. It did look like it would be fun to ride in it.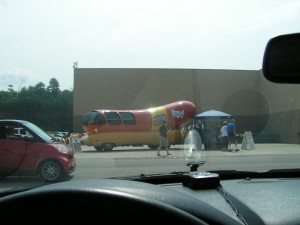 One last look…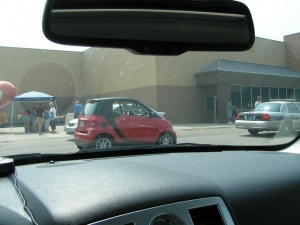 Look a baby weiner!!!  The lady that was driving it took up the entire front seat!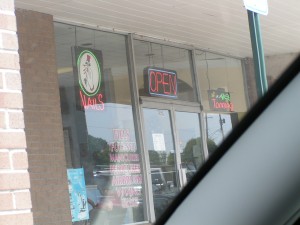 Headed to the nail shop. It is a good thing it was open.  I get the Royal Treatment at the nail shop. I don't think Catherine Middleton Wales or whatever her name is now gets as good of treatment as Martin and the ladies do for me at Nails 4 U in Gardendale. I did get tickled and almost opened my mouth too much. This guy next to me was getting pedi..here is what he was  saying " I don't want the hot towels on my legs, I don't want the oil on my legs, I don't want the lotion on my legs, I don't want a massage on my feet and legs." One of my personalities looked over to him and said " I am figuring you "ain't" getting polish either!" The ladies burst out laughing and I thought I better shut up. Then over at the manicure table he did not want the heat thing, he did not want the lotion, he did not want the massage.  I BIT MY TONGUE but I wanted to say, "Why don't you just gnaw them off at home?" Gosh all the things he did not want was the best.
I got shellac'd . It is this new procedure they are doing. The nail polish last approx a month. I will see. As Granny would say "I am rough as a cob" on nails and polish. We will see.
It was a good day except one lady tried to ruin it at the nail shop. Oh not me, but another lady. She was huffing and puffing because she had to soak longer than 30 minutes. Now I would soak for two hours in that warm water with all the fizzy stuff. It feels so good. She hollered for a towel and stormed out. She stood outside and reminded me of one of those lizards that the bubbles puff out under their necks. I took her picture just to show you how a human a$$ looks that can walk and talk.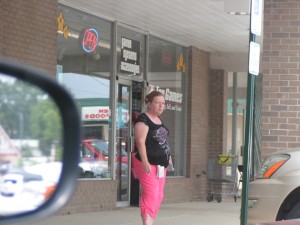 I felt like telling her it was uncalled for the way she acted that the people that own this salon are just awesome. You won't find better service or nicer people. I didn't, she may have been packing or carrying a knife! I already got a haircut yesterday and did not need one from ear to ear today!
Here are my nails. My toes are the same color with flowers and diamond stones.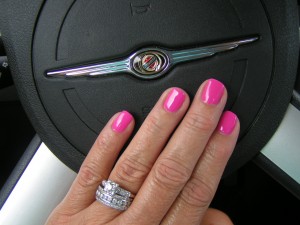 I was having the best time on the way home until I was informed that I forgot to put dinner in the crockpot. I got home pulled out the recipe and saw it was NOT a crockpot recipe. But I did put it in there and it is cooking now.  I sure will let you know how it turns out.
I whistled and carried on all the way home.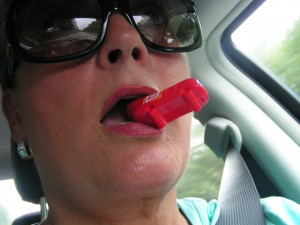 Do I need therapy?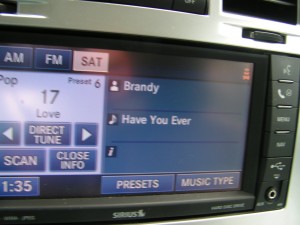 No I haven't.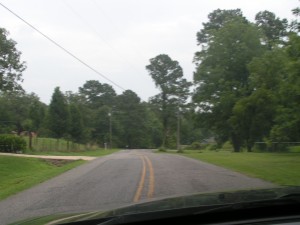 Almost home.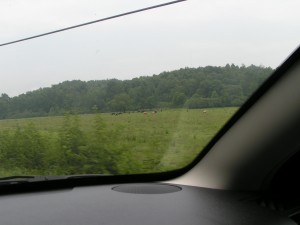 My neighbors across the road.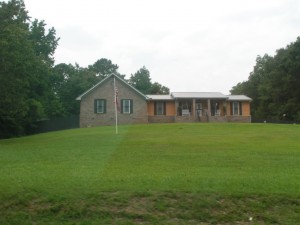 Home Sweet Home!