Hold your applause please!  I won Judith McCarthy's Give A Way and boy am I glad. 
I have told you before all about Judith. Her work is just out of this world! 
You can view her work her http://judysfabrications.blogspot.com/  and OOHH AND AAAHHH with me!   On her blog if you look on the right sidebar you will see where to click to go to her Give A Way Freebie Blog to register!  She always has something wonderful. Every month.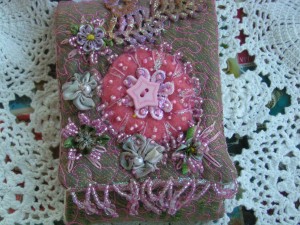 I will be the envy of everyone when my cellphone rings and I pull out this case! Is it not beautiful?  She did all the handwork and beading. Judith is awesome.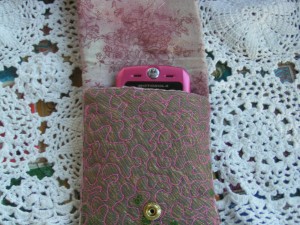 My pink cellphone even looks at home with the new case. The pink stipple stitch she used it just too cute.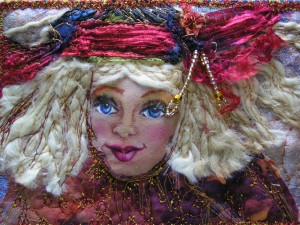 Yep you guessed it. One of Judith's beautiful handpainted and beaded postcards. Is her work not magnificent. I only dream of the day where I can do this kind of work. She has to be one of the most talented people alive. Just beautiful.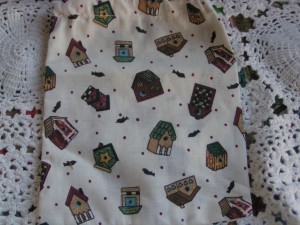 The neatest little bag with a drawstring. I love carrying these with me when I travel. I can just drop my jewelry in the bag, close it and drop it in the side compartment of my suitcase! 
Thank you Judith for the great gifts. I will treasure them always!
Ok everyone now go check out her blog at the above address I gave you. You will be amazed.