Can you believe this? The Gaylord Opryland hired people from another country with this wonderful talent to come to the USA during the fall and carve colored ice.  We enjoyed it so much. We got there and had VIP passes so we did not have to wait in line. The very nice young man took us around the back of the building and we got our very long heavy coats. I figured 3 of us could have fit in mine!! It was to my ankles and the sleeves hung below my hands. It had a hood but I never used it.. I wanted to see how it was to have my ears completely frozen and I did, along with my hands, yes we had gloves in the room and my camera lenses froze. It would not close when I shut the camera off.
We went over on a spur of the moment. Our tickets were not until Christmas day but Gary wanted to go the first night we were there so we went and they said "sure go ahead."
Well these two morons here forgot our coats. Left them in the room. It was cool from the walk to the hotel to across the parking lot. By the time we left ICE after being in the heavy downs coat still frozen in certain parts the outside air felt actually warmer!
Oh we had a blast. So what if our hands, faces, ears and camera was frozen shut.
When we walked in the Nativity room I was not expecting it. Everything in the place with solid ice no color and it had lights on it and it looks like huge chrystal sculptures. It made me want to cry but I held it back. If I had. It would have been pure ice cubes in a second. I am not joking. I think they said it was either 9 degrees or 9 below zero. I don't know but it was colder than anything I have ever experienced.
I hope you enjoy the pictures.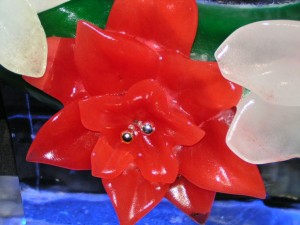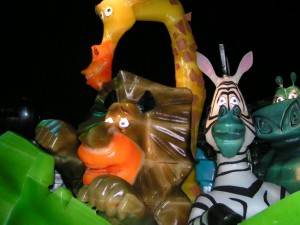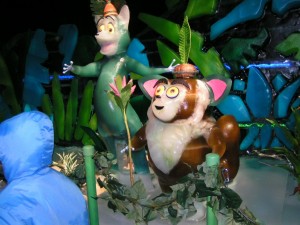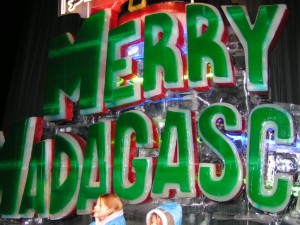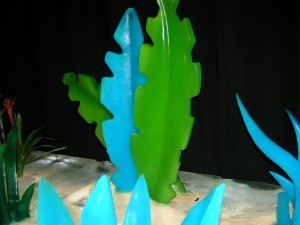 Here is the south we say, "Cold as a well diggers butt." Well this was "Cold as Santa's butt!" Actually this was his back side in colored ice.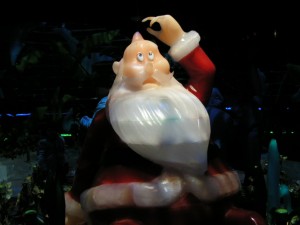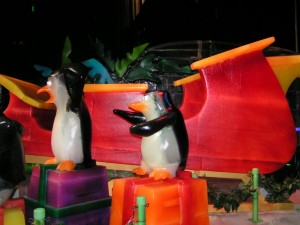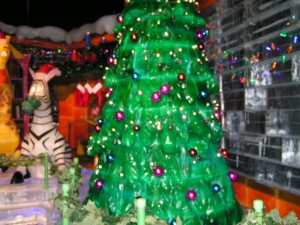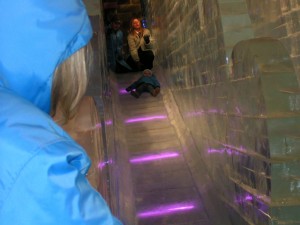 This little boy just layed down and would not slide!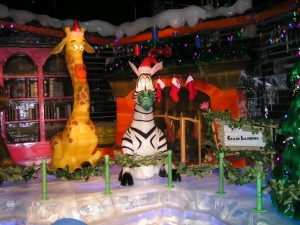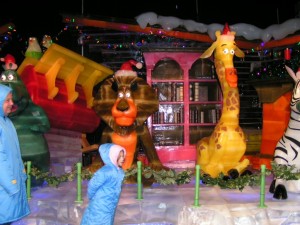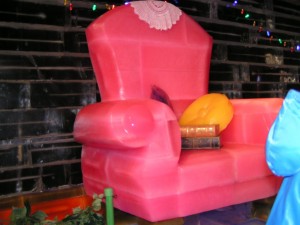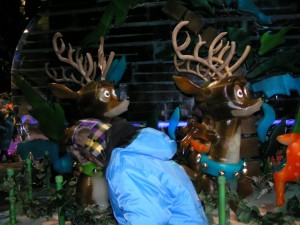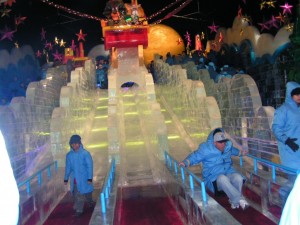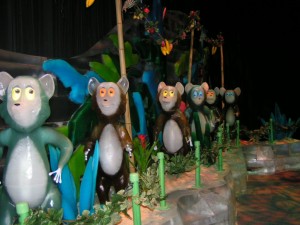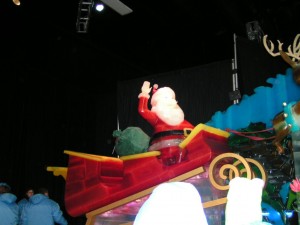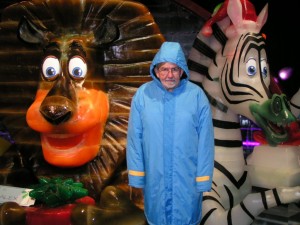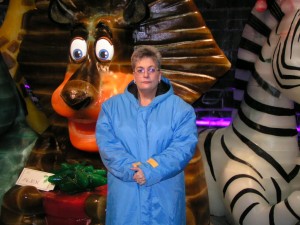 This photo cracks me up. I look like an astronaut about ready for take off! I just need that helmet thing they wear!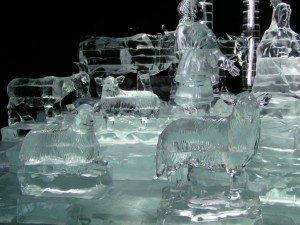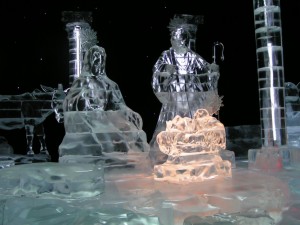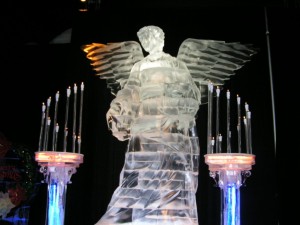 This took my breath away. I gasped when I saw this. It had to be 10 feet tall.