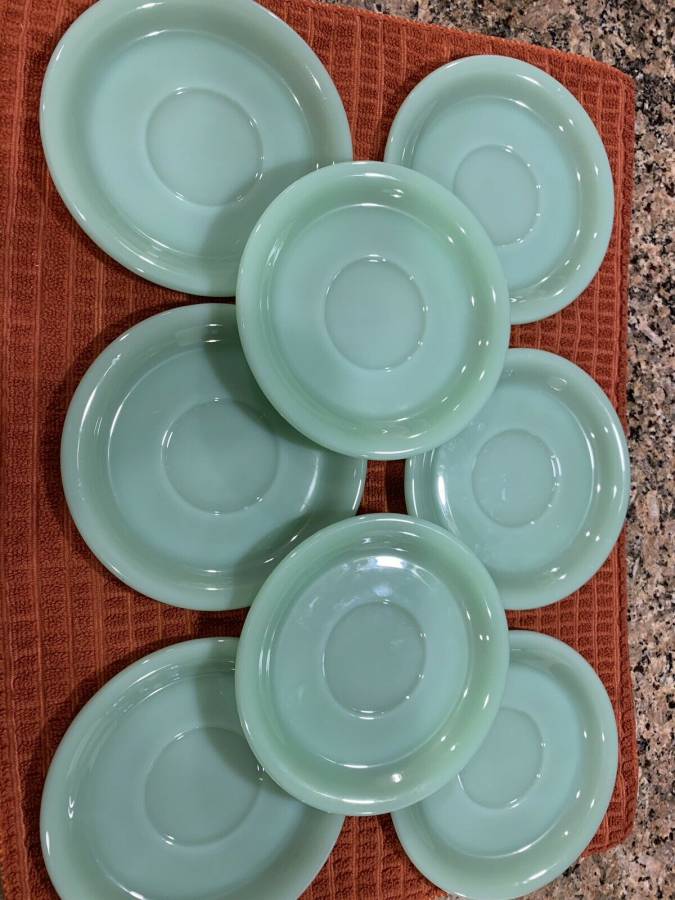 From time to time I will be listing links to my eBay and other sites I sell things here in WLQ. This is We Love Quilting and everything else.
Here is 8 Jadeite or Jadite however you say it saucers I found stored in a warehouse going out of business.
MINT SHAPE.
FREE SHIPPING IN USA, you can read everything on the listing.
I have more than eight and if you are interested you can email me at ChristiannaWheeler@Icloud.com and put in SAUCERS in the subject.
Thank you for looking.