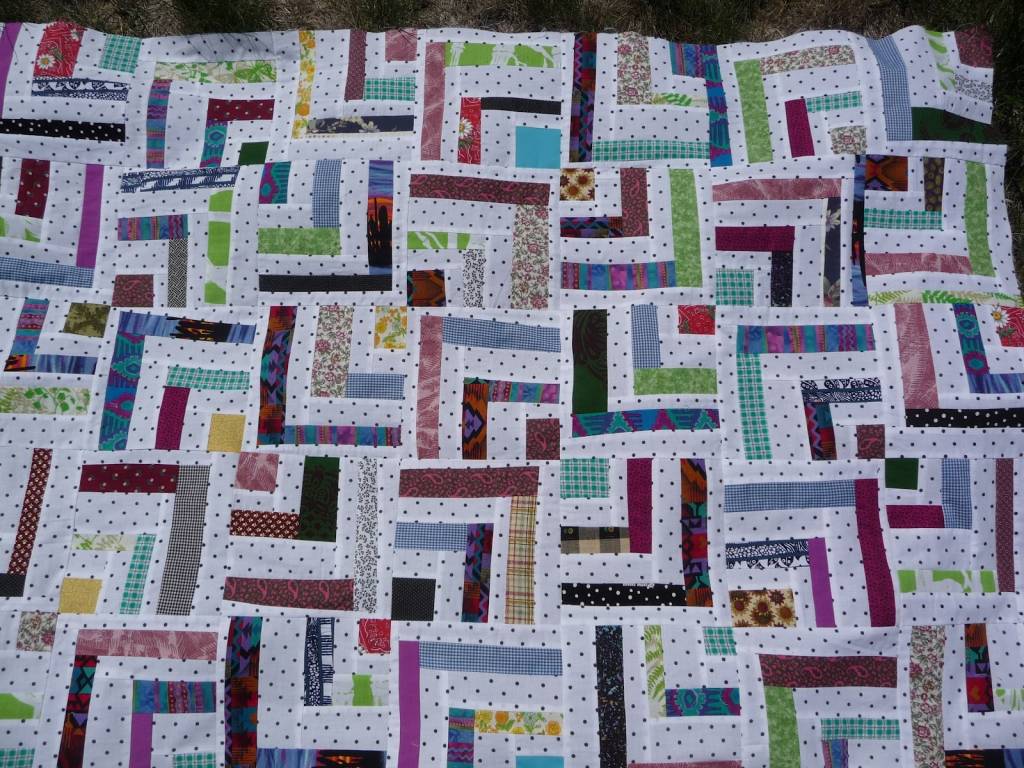 I found the above example on http://quiltsareforgiving.blogspot.com/2012/06/half-log-cabin-or-wonky-bento-box.html  the above quilt is NOT MINE.
You can go there and see a tutorial on how to make these quilts. I have a ton of fabric and I think this will be awesome to use up my stash on.  I am finding the older I get and the more I look at quilts my heart always goes back to the log cabin. This half log cabin really is a favorite of mine and as soon as I free up some UFOs I have, I plan on making a few of these.
You know you can go to google.com . Then left had corner click on images and when you do there will be a browser line in the middle of the page and you put in whatever you are searching. Sometimes you get images in the millions. Then you can click on each image to go to the blog page and read about the item and most of the time there is a pattern or a link to where you can get one. Isn't the Internet wonderful?
I am thinking I am going to devote the entire month of February to Half Log Cabins. I need to get to work!
You can also go here