There is a site I love very much and the genius behind is it Lori Kennedy.  The Inbox Jaunt.   Here you will learn the easiest way to free motion quilt even on your home domestic machine. Yes you do not have to have a long arm to do this. You could even use these tutorials to hand quilt.
I have mastered the spool of thread. In all my items I quilt on the long arm I sign my name and put a spool of thread!
I think you can learn a lot from her. I plan on practicing in my Brother Innovis home machine as well as on my Tin Lizzie.
One more thing. If you sign up for her emails you will get ONE a day which I look forward to that one. I have a folder I save and I can go back and look over the illustrations over and over. They are about the best yet.
http://theinboxjaunt.com/2016/06/21/machine-quilting-the-basic-block-a-free-tutorial/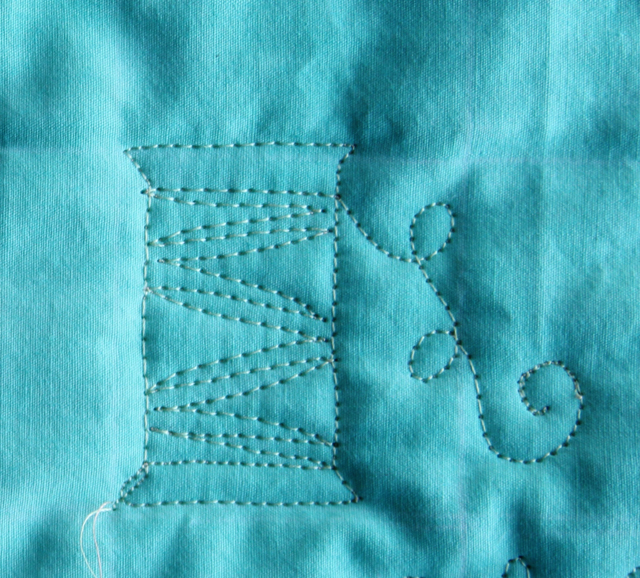 Lori Kennedy's spool design from The Inbox Jaunt. This is easy and one of my favorites to do.