Well what can I say.. My old rusty self got up this morning, made my homemade pimento and cheese sandwiches, loaded up, left out headed to Dry Creek Antiques to meet Jerri so I would not get lost.. Which by the way was the most easiest place to find. We left and up the hill we went.
The next few pictures are 2 boxes of my 10 boxes full.  You could bring up to 10 items.. I brought 10 boxes packed full. One box counted as one item.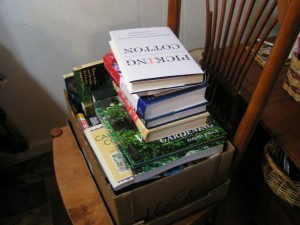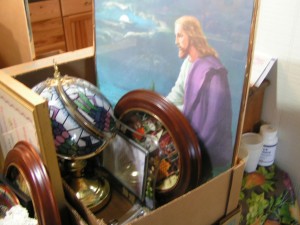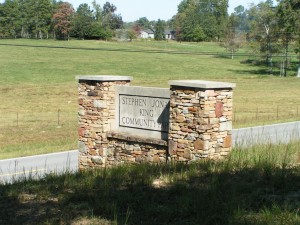 It was held at the Steven Jonah King Community Center, Rosa, Al.
Bell ringing, come in give the teacher her apple, sit down and open your spelling book to page 10.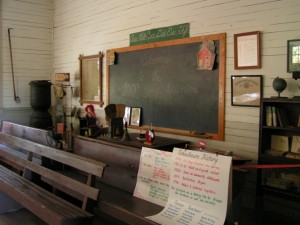 I wonder how many times the teacher had her back to the class somebody's pigtails got dipped in the inkwells or spit balls were flying.. Naw… you know that did not happen!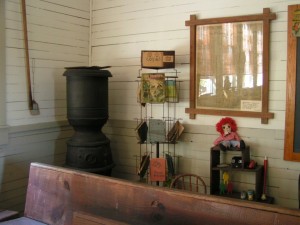 Well they had heat. See that old stove in the corner. I bet it felt good on those old cold days.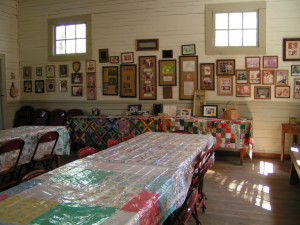 It was really nice in the main room.. They had tables with old quilt tops on the tables and I loved the really old pictures on the walls.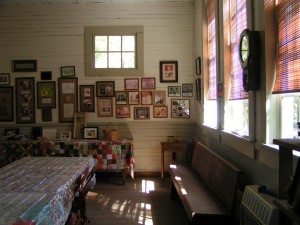 I love the old benches.
The lesson for today is….. I need to take heed on this one!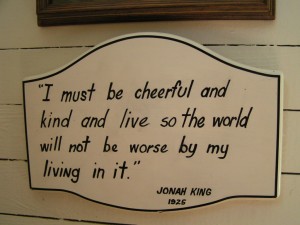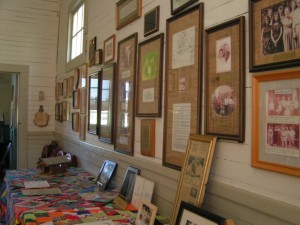 There were pictures everywhere.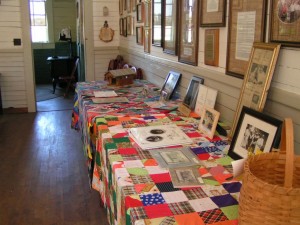 These quilts made me want to come home and sew.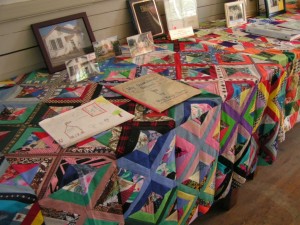 I could have stayed here all day long. I love string quilts.
There was a second tiny room. It made me wonder if the school teacher lived in that room. Here are a few pictures of the room.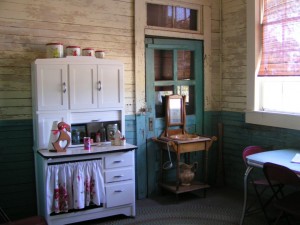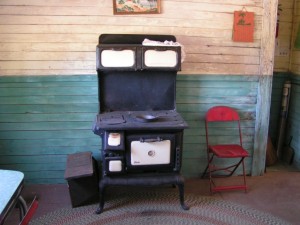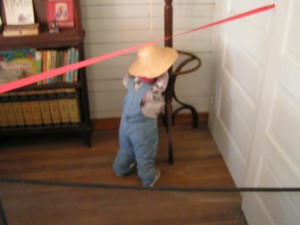 Wonder what he did????  There was a time the teacher could paddle you and then you got home and you really got it busted. I was only in trouble one time in school…12th grade…skipped school to elope.. Did not happen.. Another time another story!  I got a whipping by my parents. May I add..I am glad it did not happen.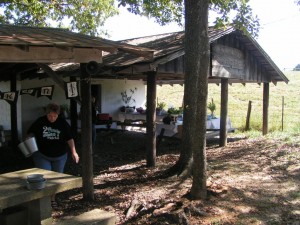 Trouble maker # 1 . Jerri owner of Dry Creek Antiques .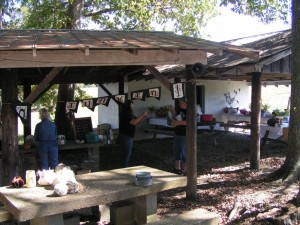 Trouble maker #2. With the long brown hair. Tonya. Jerri's partner in crime in these junk swaps.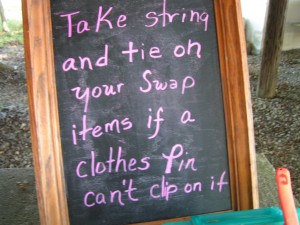 Let the good times begin.  These next few pictures will just be miscellanous pictures of the swap tables.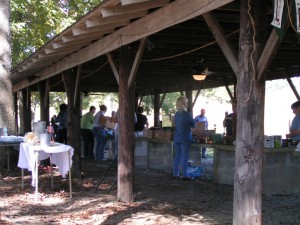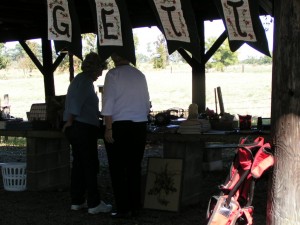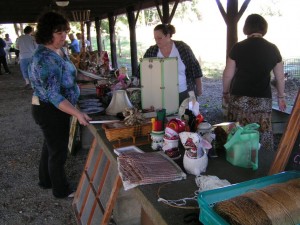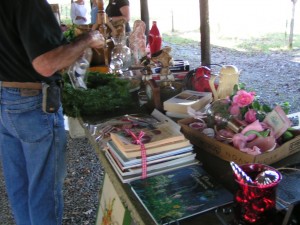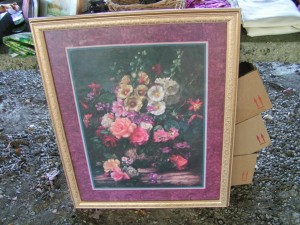 Now…. if you had been there you may have come home with a shawl, queen size handmade quilt, two books, one of those old molds that used to hang on the kitchen walls. If you don't know what I am talking about it is the brass lobster one that Edith Bunker has in her kitchen and now Chris Wheeler has one in her kitchen.
Here is a few items of my "stash" I won today.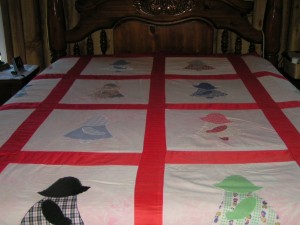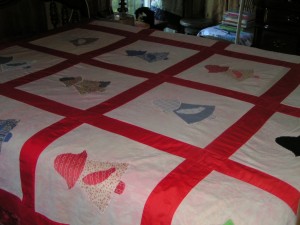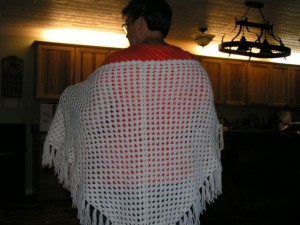 Do not let your heart be troubled… We are having another one this spring. I will give you advance notice.. This time I am bring even more great items to go to a new happy home. Hope to see you there!