Everyone loves Elvis Presley. There is just something about his look and his voice that still makes us swoon.
Tonight I heard from a friend from a while back. She was asking me something about an Elvis quilt.  I remembered I had made one for Aunt Jan after she and I went to Graceland a couple of years ago.
I thought I would share the pictures of Aunt Jan's quilt and I hope you enjoy them. I loved the quilt. I like colorful and this truly is colorful.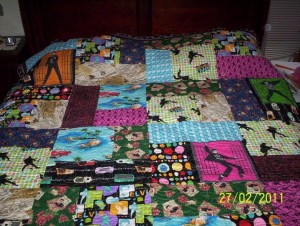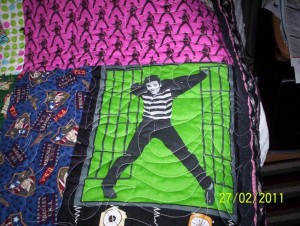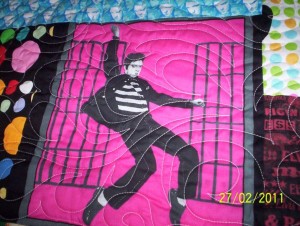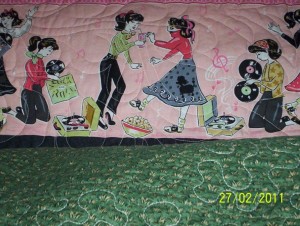 This was the back of the quilt. It was the border. I love it.  I wish I had some more of this fabric.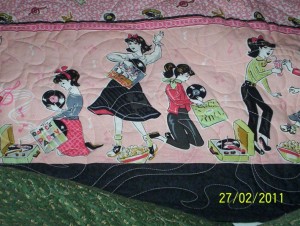 This is the back.