Well maybe not Picasso but a beautiful talented young woman, Lydia Cash.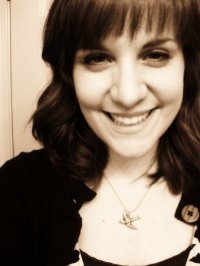 I worked with Lydia's mother Martha Cash. We were office clerks at the Birmingham Post Office.  I would enjoy so much coming to work and seeing Martha smile and talk to me about all the adventures of the Cash Family. Holly is their other daughter and she is a dancer! Perry, her husband is the love of her life and I know she will not mind me saying it. They are just all in all great people.
Lydia is at Auburn University, which anyone who knows me , knows that I love Auburn. Lydia is going to graduate in May I think it is and she is an art major.  She has some beautiful work on her ETSY shop and you can see it here. Bear with her, she is going to college, working and painting. This young woman has a lot going on in her life.  I am so proud to know the Cash family.  I think there is some of the greatest talent in this family.
Please give Lydia a look at http://www.etsy.com/shop/lydiacash
I did and I loved every single thing. Oh to paint like that and to dance like Holly!!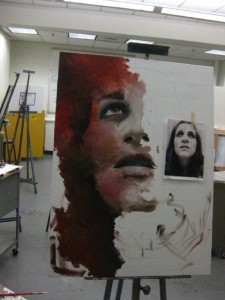 Self Portrait!