On Trading Fabric Postcards http://groups.yahoo.com/group/TradingFabricPostCards/ we have other swaps along with fabric cards. One is a miniature quilt swap. This is the one I made.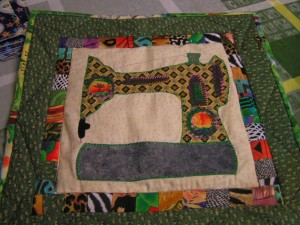 This is the front of the quilt. I love African fabric.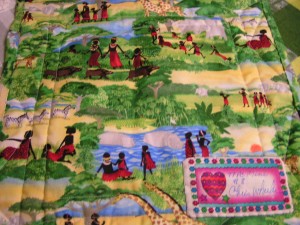 The back is just as good as the front to me. I love it.
I wish you would consider joining our Trading Fabric Postcard Group on Yahoo. We even have our own www.tradingfabricpostcards.com  
It is not hard. It is fun and just think of all the art you will receive. Like your own personal gallery.
If you have any questions you can email me at SadieMaesAttic@aol.com  Put TFPC in the subject.