Well I was typing away and the blog monster ate my homework!
I was telling you that on Trading Fabric Postcards, www.tradingfabricpostcards.com we not only trade fabric cards, we have fatbooks, miniature quilts and mug rugs.
Here are some of the miniature quilts I have on my wall. I hope I got a picture of everyone that I have but if I missed anyone it was not on purpose. I am not the best photographer.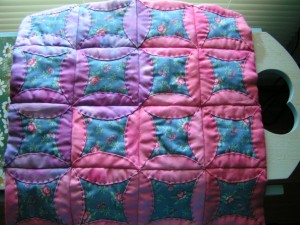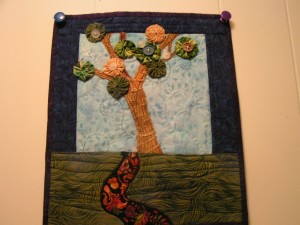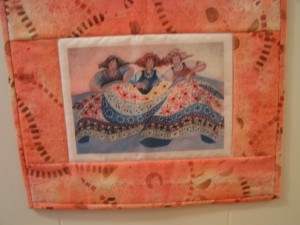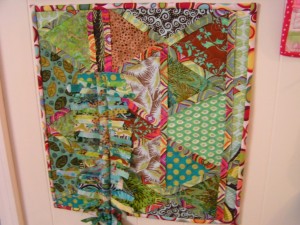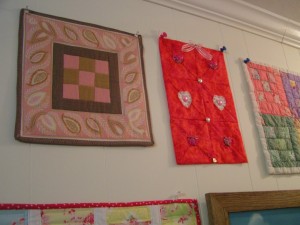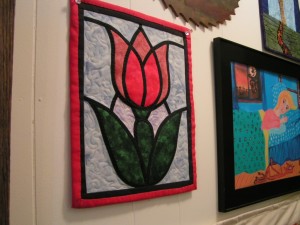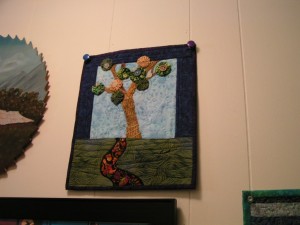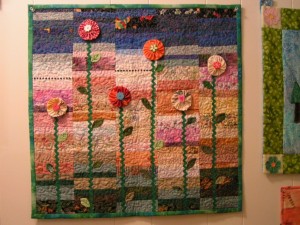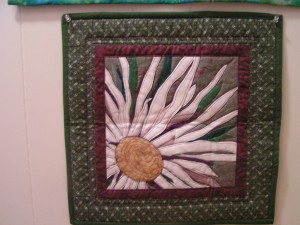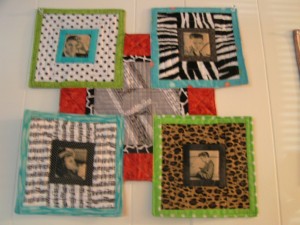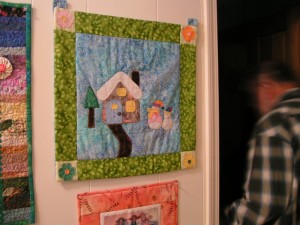 That is Gary going into the storage room we have for fabric. We turned a guest room into the storage room for my many tubs of fabric. If anyone comes here to sleep they will  have to sleep on the tubs!!!  We do not have but one bed in our home and the additional rooms are for fabric storage.I guess you could say I have my own fabric store! I am so glad I got all the fabric that I do have. Cotton prices have gone up and I have pieces that you can not find anymore.