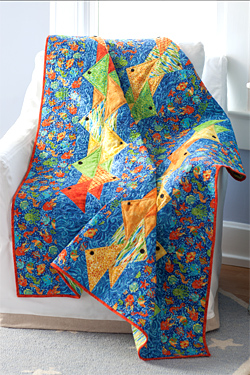 In today's economy we are blessed to be able to have free patterns from these wonderful companies.    I love Fons and Porter.  They are very talented nice ladies and have such easy beautiful patterns. Check out "Going To Class."
I was excited to click on my email and seeing the fish pattern and  even more excited when it was no charge.
http://www.fonsandporter.com/articles/Going_to_Class_Free_Pattern_Kids_Quilt
I plan on getting started today and also I plan on buying a subscription to their magazine. I  only take two subscriptions a year.  One is non quilt related and one will be quilt related. This year Fons and Porter gets my subscription.
ENJOY!