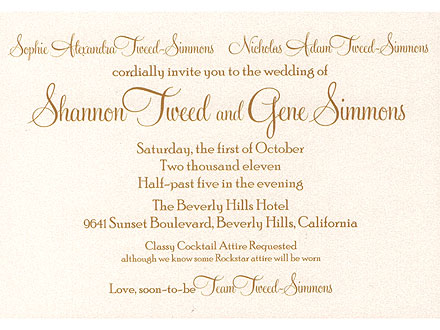 To those who know me…I don't fly..It would have to be at gunpoint to get me on a plane. The last one I was on was Elvis Presley's, Lisa Marie. Before you all start asking for my autograph it is parked at Graceland in Memphis, Tennessee. 
I'd get on a plane in a heartbeat to go to this wedding. Oh well I can dream can't I?  Maybe someday I will get some of those Demon Boots!!!  I have a friend who lives in LA..Maybe she will get me a picture.
CONGRATS!!! 
I love Gene Simmons Family Jewels show and I am so glad they are getting married. I hope they show it on the tv show.