We got up this morning collected our thoughts for the day and headed out to Jemison, Alabama on a spur of the moment whim! We were headed to somewhere I have always wanted to go. This is a nursery called Petals From The Past.  It was a dreary cloudy day and this was the best medicine to get to feeling better.  We got down there about 15 minutes before they opened the gates so we did what we always do, ride around and look at the scenery.
When we got back to the nursery it had just opened and it was already filling up.  I walked around and wanted one of everything. I did not get one of everything. I decided I would ask the man that works there who by the way was very helpful where the Pineapple Sage was. He walked with me to the area and on the way I happened to mention I was looking for some climbing roses to go in the corner of my yard for privacy. He came to a complete halt and showed me the best ones and the simple way of taking care of them. His instructions was dig a hole twice the size of the rose in the pot. Put some black cow in the hole and make sure the top of the rose where the dirt is, has to be even with the top of the ground. That is basically it.  When I checked out they gave me a sheet with the instructions on it.  I bought Pineapple Sage, Orange Mint, Chocolate Mint, two Patty Pan Squash plants and 5 Climbing Roses.
Right now our ground is saturated. It has been raining solid all afternoon and I probably will have to wait a couple of days until we are not a mud pile to plant the flowers but I will.
Here are some pretty pictures from the Petals From The Past. These do not do the place justice.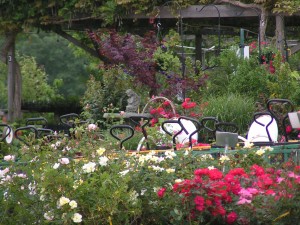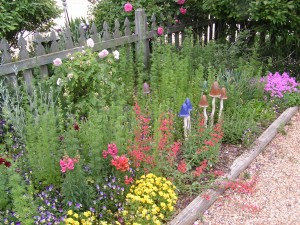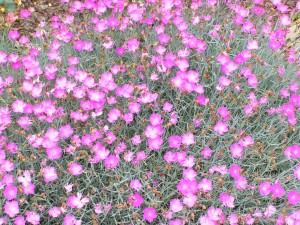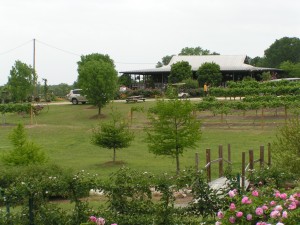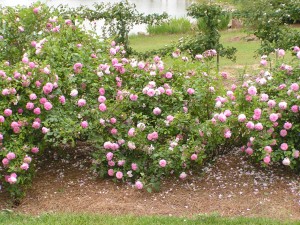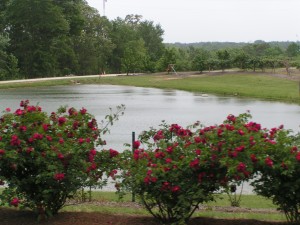 Petals From The Past
16034 County Road 29
Jemison, Alabama 35085
Now after we left the nursery Gary asked me if I wanted to go to the Peach Park. Of course I did. We were only a few miles from it and I could taste some homemade ice cream which I did not need but when did that stop me??? There are a lot things I get I dont need but never stopped me.  We arrived there and it was also crowded. I realized I had left my camera in the car and he got our ice cream and was going to meet me outside under the tarpaulin which was very windy. It made me so nervous sitting under there. I found him happily eating his peach ice cream. I had strawberry.  When we were finished I told him I was going to take some pictures.  I think you will enjoy them. There was even a cowboy there today!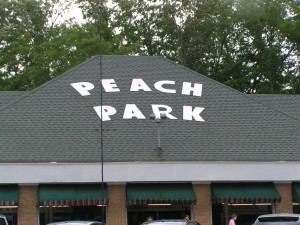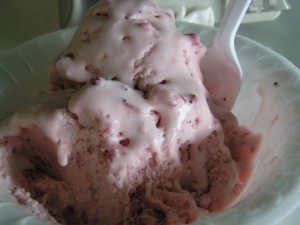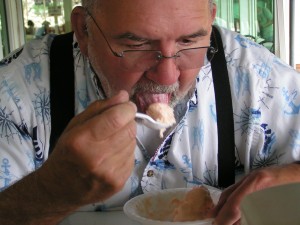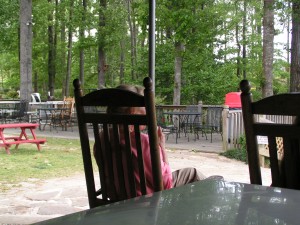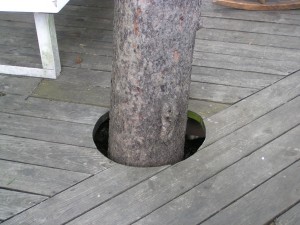 This is one way to save a tree.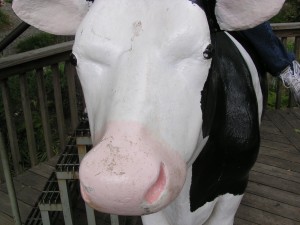 I wonder if this cow supplied ALL the milk for the ice cream?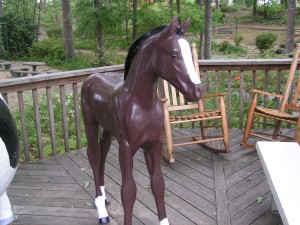 Trigger was even there!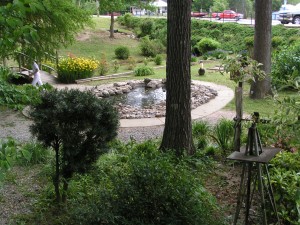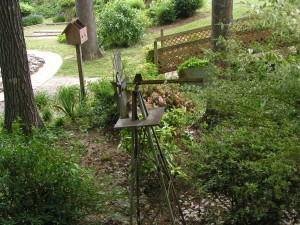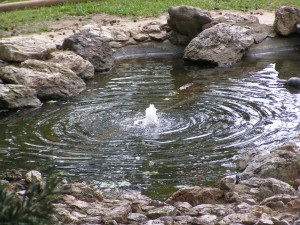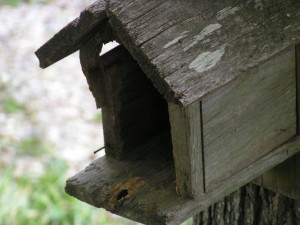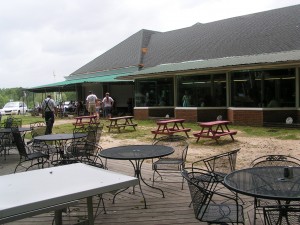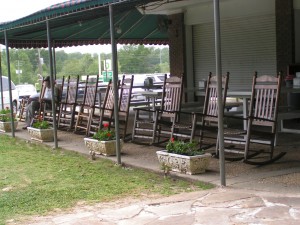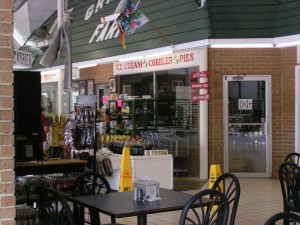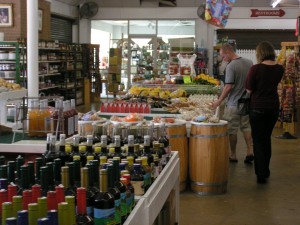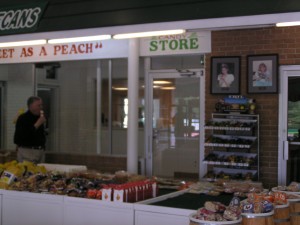 I TOLD YOU THERE WAS A COWBOY THERE TODAY! You did not believe me did you?
The Peach Park, off I 65, Clanton, Alabama.. You cant miss it..