Remember the movie Field of Dreams? "Build it and they will come." This is my Zinnia Field of Flowers. I planted and they grew.
I had someone to give me a sack full of Zinnia heads. I sat down one night and broke them up and when I got through I had one of those plastic tubs about the size of two shoe boxes packed to the top with seeds. I decided to put them at the area by the sunporch so when I looked out I could have a view. 
They are starting to go wild. Today I saw a butterfly convention in the area. They had landed on the Zinnia's and were having the time of their life. The Hummingbirds love them also. I hope they do well and I get a lot seeds for next year.  Here are some pictures to enjoy of the going on's in the Wheeler Compound.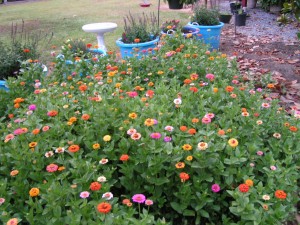 Here they are..AND TO DATE NOT ONE BIRD HAS TAKEN A BATH!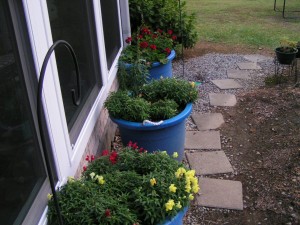 I love my laundry buckets. They are great to plant in. Inexpensive also. $6.00 or less some places.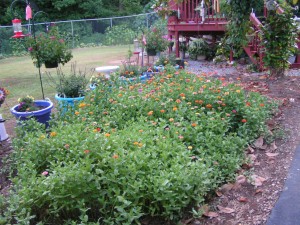 Another beautiful picture of the flowers.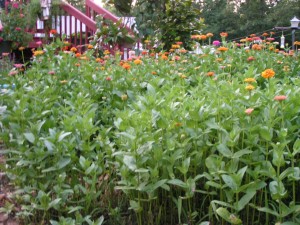 Here is an eye level look.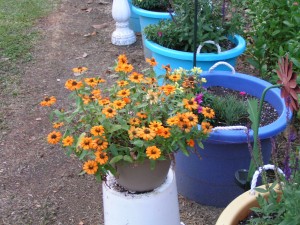 I wish I had more of the daisies.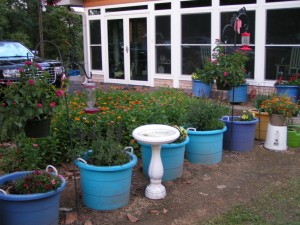 Another view of some of the flowers.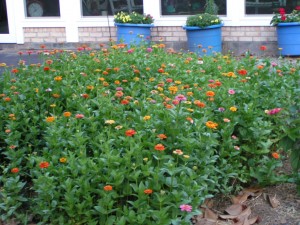 I cant get enough of them!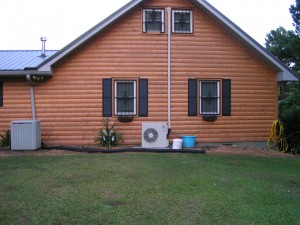 Naked as a picked bird up against the house. The only thing there is the bottle tree. I need to figure out what would work good here. Suggestions? It gets shade/sun mixture. I thought about Roses or Rhododendrons. I bet you did not know I could spell that word. (Spell check.)
We are having a baby! The racoons better not even think about getting it. This was a plant that came up out of the compost. I planted it on the side of the house where it gets pure sun. Looks like it is going to do well. Hopefully I will get a watermelon once in my life time since we put up a fence to keep the critters out. I will keep you posted.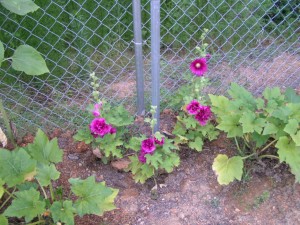 Hollyhocks. This was one of my Mother's favorite flowers. I like them myself also.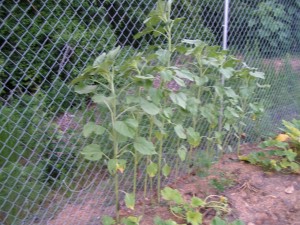 A group of sunflowers.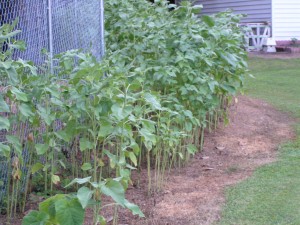 These group of ladies are as tall as I am. Sunflowers.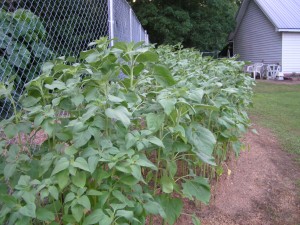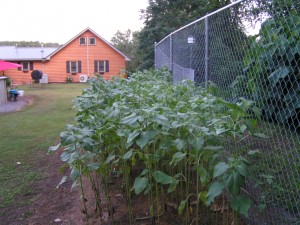 How many years before they bloom? Our fence is 7 foot tall. See they are almost as tall as the fence.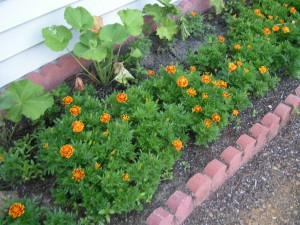 I am just an old fashioned gal. I love Sunflowers, Marigolds and Hollyhocks. Ildika a lady I know from Kentucky sent me the seed for the Marigolds. This is the 3rd year for them. They are very easy to grow.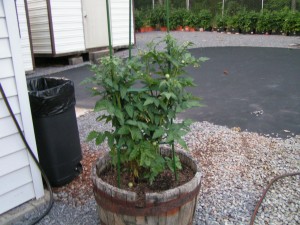 My cherry tomato is doing quite nicely . We have eaten about 6 off this plant so far this year.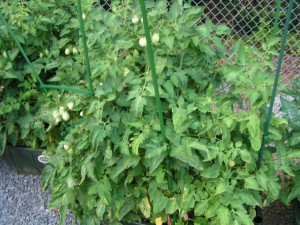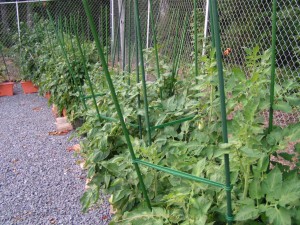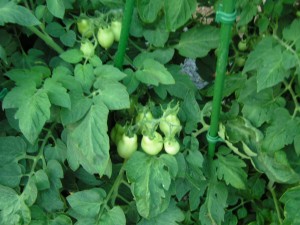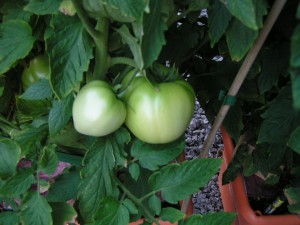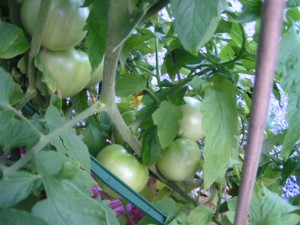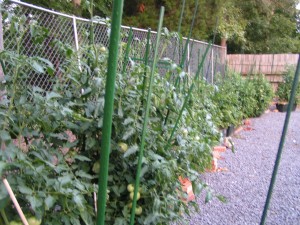 Believe it or not, these tomatoes are growing in Earthboxes and Grow Boxes. This is the only way to plant. You can read more about them here. www.earthbox.com   http://www.agardenpatch.com/   These things are wonderful. We plan on adding 20 more to our collection next summer. You learn by doing and we have figured out a bunch of new things to try. I can't wait.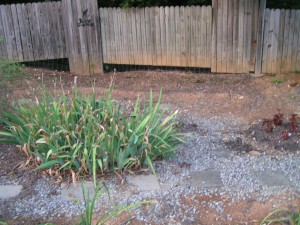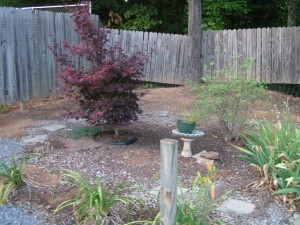 I call this my "Garden Of No Hope." I cant get anything much to grow here. It gets shade all day until evening.  Any suggestions? I wonder what I can do here.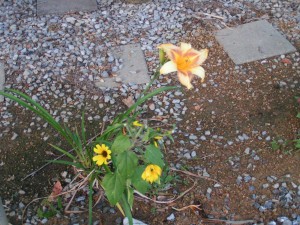 One is the lonliest number. I wonder who or what, meaning a bird dropped this one sunflower seed next to this daylilly. I don't have the heart to pull it up. It is pretty.
In a few weeks I will have some more pictures of the tomatoes and flowers. Some of the tomatoes are taller than I am. They are just beginning.