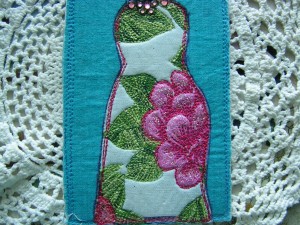 Brandi W.  On Trading Fabric Postcards we are in a dress swap. I received this card. I love the way she used the machine to embroidery the dress.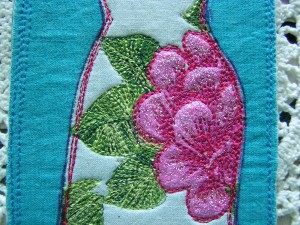 I am still trying to figure out how she made the raised flowers.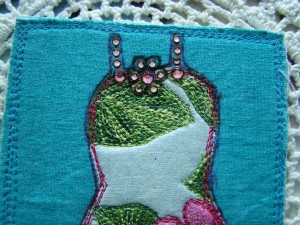 I love this pink necklace. It will go with a lot of things I have to wear!