I belong to a couple of postcard groups online.  I usually try to stick to the swaps with 25 members. That one is Art2mail.com  There is a link on my website for the group.  Art4mail is another one I joined and there are a few splinter groups from those also.  I was in some  swaps with 4 or less.  Hippity Hop and something that begins with the letter D are the ones I just finished. 
You can see below what I decided to do. I dont know why the cards did not scan as well as I thought they should but you can get the idea. I am starting with the two I made yesterday.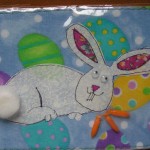 Hippity Hop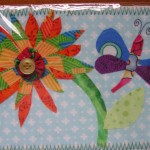 D is for Dragonfly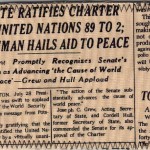 Black Swap. Colors had to be black and up to two other colors. I had black thread, black print, and black ink.  Beige for my extra color.