These are Artist Trading Cards or ATC. They are 2.5 x 3.5 inches. I made these to look like postage stamps. I even used my machine to embroidery 44 on them for the postage. You can not see it very well but it is there.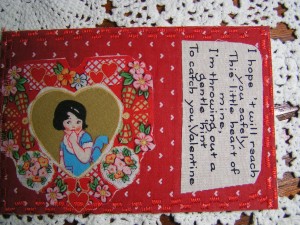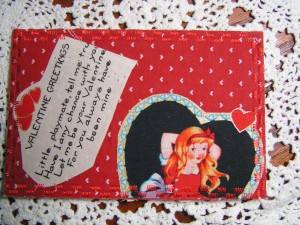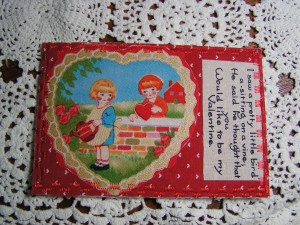 A couple of examples of Valentine Postcards I made.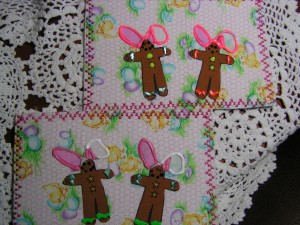 On Trading Fabric Postcards we have a Gingerbread Swap.  Well  Christmas is over and Ginger and her husband Snap needed to get a new gig.  So here they did!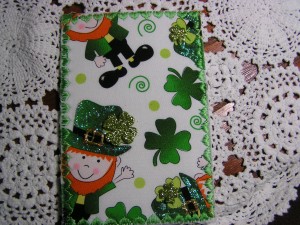 St. Patrick's Day swap. I hope to find the pot at the end of the rainbow someday. But with my luck somebody will snatch it away!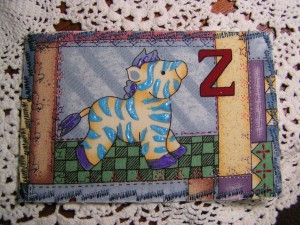 We are having an Alphabet Swap on TFPC. Being different as I am I started the swap with Z instead of A. February it will be Y.  Zebra in the Zoo. Two z's. I have it covered at all angles.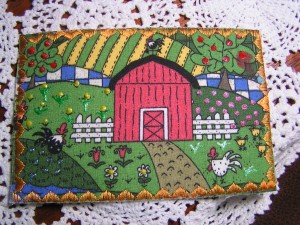 This is a birthday card one of the members on TPFC will be receiving for her February birthday really soon. I hope she likes it. I am just an old country woman at heart. More like an old Raggety Ann living in a Barbie Doll world.