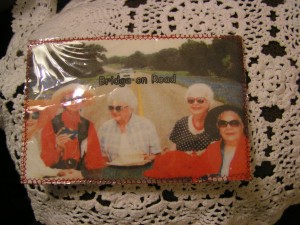 Eva sent me this. She made it out of a picture of her mother in law and some friends sitting out in the middle of a road playing bridge.. These are my kind of women..Fun girls. It was called "Bridge On A Road."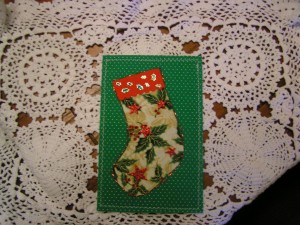 Barbara sent me a stocking. I needed it since I could not find where I put ours from last year! Oh well maybe I will find it for next year. This one is adorable.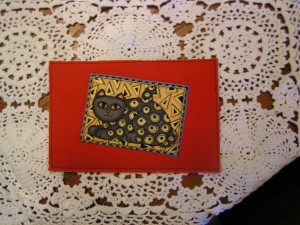 Lucia sent me this kitty all the way from Italy. Isn't it sweet?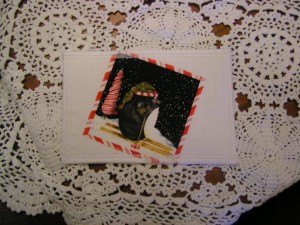 Terri sent me this pretty little penguin all the way from her home in Ohio..And yes she said they had about this much snow.